In his State of the Union address last month, US President Barack Obama proposed investing $50bn, starting right away, on the country's transportation infrastructure.
Of that, $40bn would go toward the upgrades most urgently needed on highways, bridges, transit systems, and airports in what the White House has dubbed a "fix-it-first" policy.
"The national transportation system faces an immense backlog of state-of-good-repair projects, a reality underscored by the fact that there are nearly 70,000 structurally deficient bridges in the country today," the White House said in a statement.
Mr Obama's plan, which would need congressional approval, also proposes attracting private investment by pairing federal, state, and local governments with private capital, in what's being called the "Rebuild America Partnership".
And a third plank in the President's infrastructure push is cutting red tape. Through a "historic modernisation of agency permitting and review regulations, procedures, and policies", the President hopes to cut in half the duration of typical infrastructure projects.
The "fix-it-first" element of the plan received a muted welcome from Professor David M Levinson, an expert on the economics of infrastructure at the University of Minnesota.
"The priority should clearly be on repair because most of the system is built out, and we've had nationally declining travel over the last 10 years, so there's not a major need for expansion nationally," he told GCR.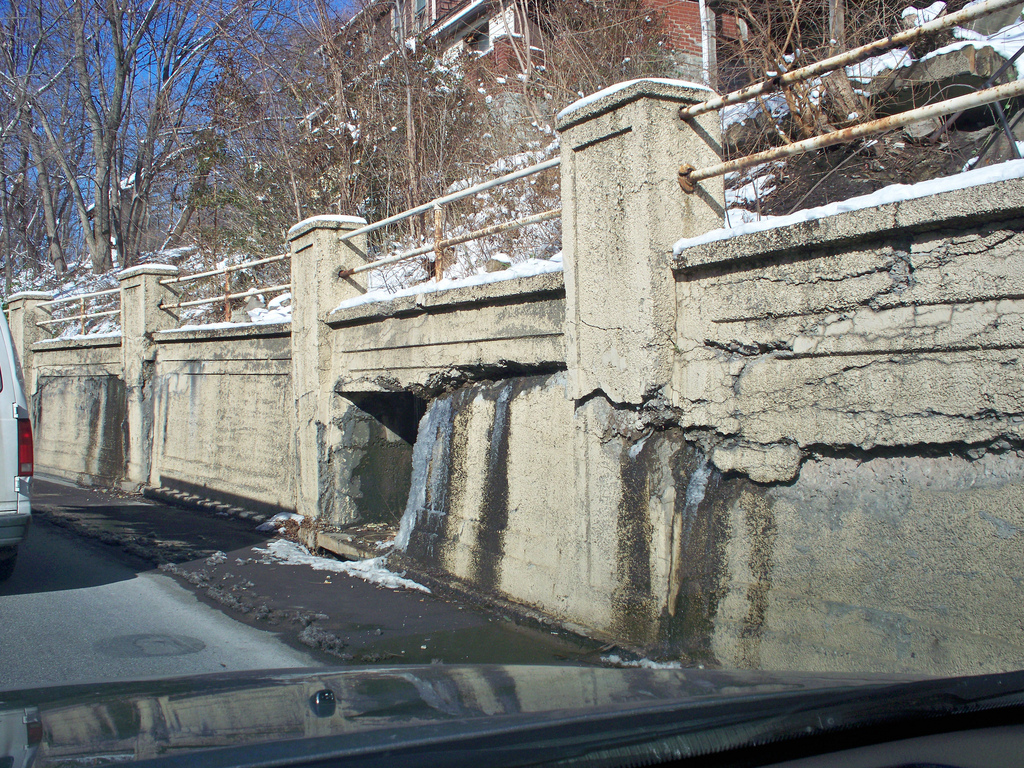 The American Society of Civil Engineers (ASCE) has warned of an investment gap of $846bn in surface transportation
"The general problem is that the median age of an interstate highway link in the US is almost 50 years old now, and the expected lifespan of such links was in the order of 50 years.
"Generally most of the infrastructure that has got to be there 10 years from now is there now, and if we want it to be there ten years from now we need to fix it."
The American Society of Civil Engineers (ASCE) has warned of an infrastructure investment gap, between now and 2020, of $846bn in surface transportation. If not addressed, says the ASCE, this shortfall will hurt the US economy.
Is $40bn enough?
"No," Prof Levinson said. "No one really knows what's enough. It's about the equivalent of one year's federal spending on roads. So it would be like adding an extra year to the decade, or 10% more over 10 years. It's not trivial. It's not going to solve the problem, either, but it's a real amount of money."
He also questioned the wisdom of infrastructure investment driven by the federal government.
"The states should be addressing this," he said. "They can prioritise things locally, they know where the issues are, and they're the beneficiaries.
"They know how much they need to spend locally to satisfy the local risk-reward, benefit-cost ratio. The federal government allocates things by formula and that means there's a major inefficiency there."