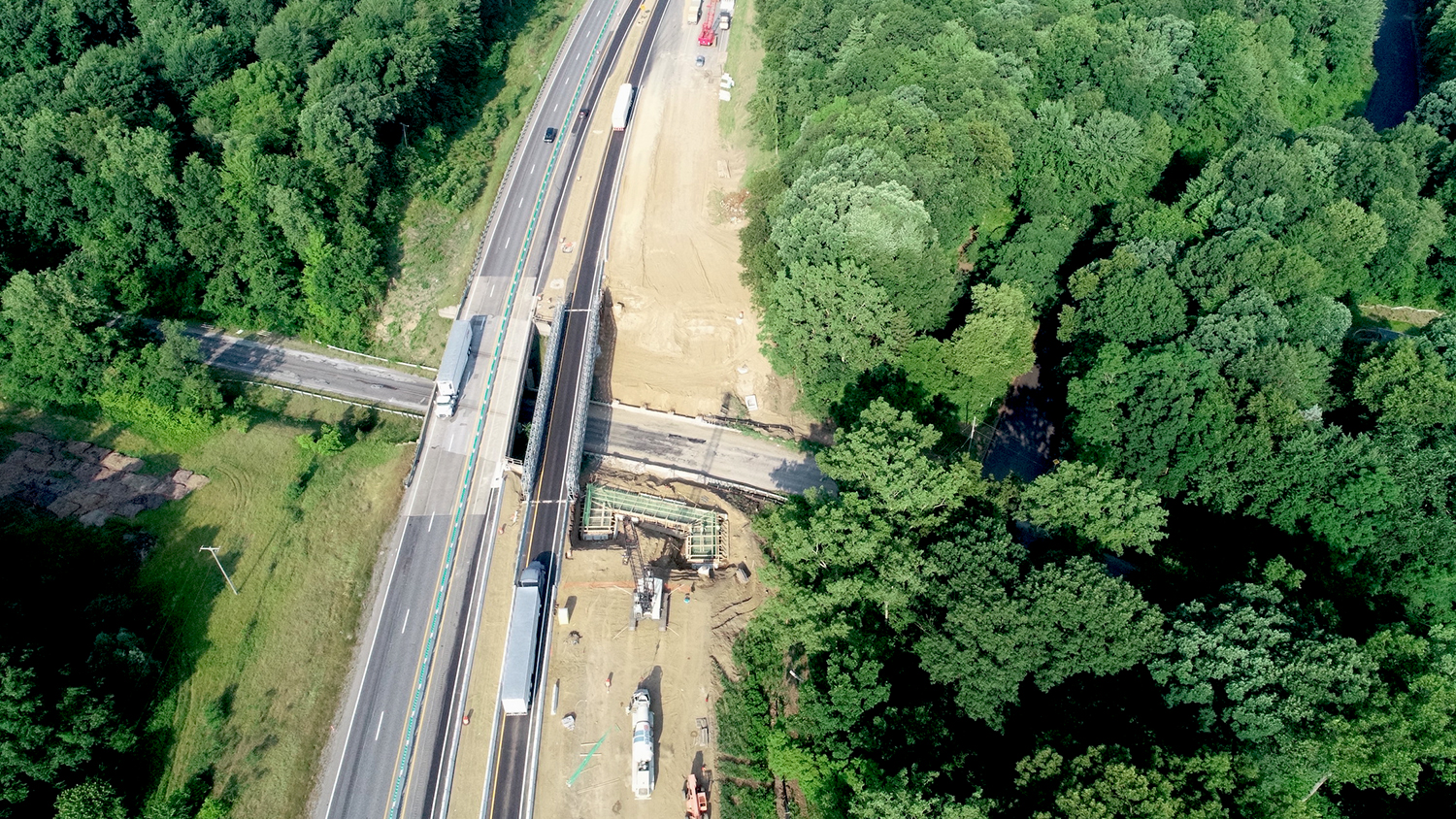 Acrow has supplied four bespoke, modular steel bridges to carry traffic during major highway construction in Michigan.
They were installed in Battle Creek to keep traffic flowing during the $160m I-94 modernisation project that will replace or fix 17 bridges and resurface 10 miles of the busy interstate.
A joint venture of Anlaan Corporation and CA Hull is carrying out the project.
The bridges were designed to the HL-93 specification defined by the American Association of State Highway and Transportation Officials (AASHTO). They all have an asphalt deck surface.
The two bridges rented to Anlaan measure 70.1m and 45.7m in length. The longer two-lane bridge is 9.15m wide; the shorter 5.49m.
The longer bridge was installed with a full cantilever launch and the other, a crane-assisted launch.
They opened to traffic in June 2023 and will serve until March 2024.
The bridges rented to CA Hull are 57.9m and 45.7m long. Each has a roadway width of 5.49m. They'll be in place until August 2024.
Acrow said temporary bridges are getting more popular in road projects.