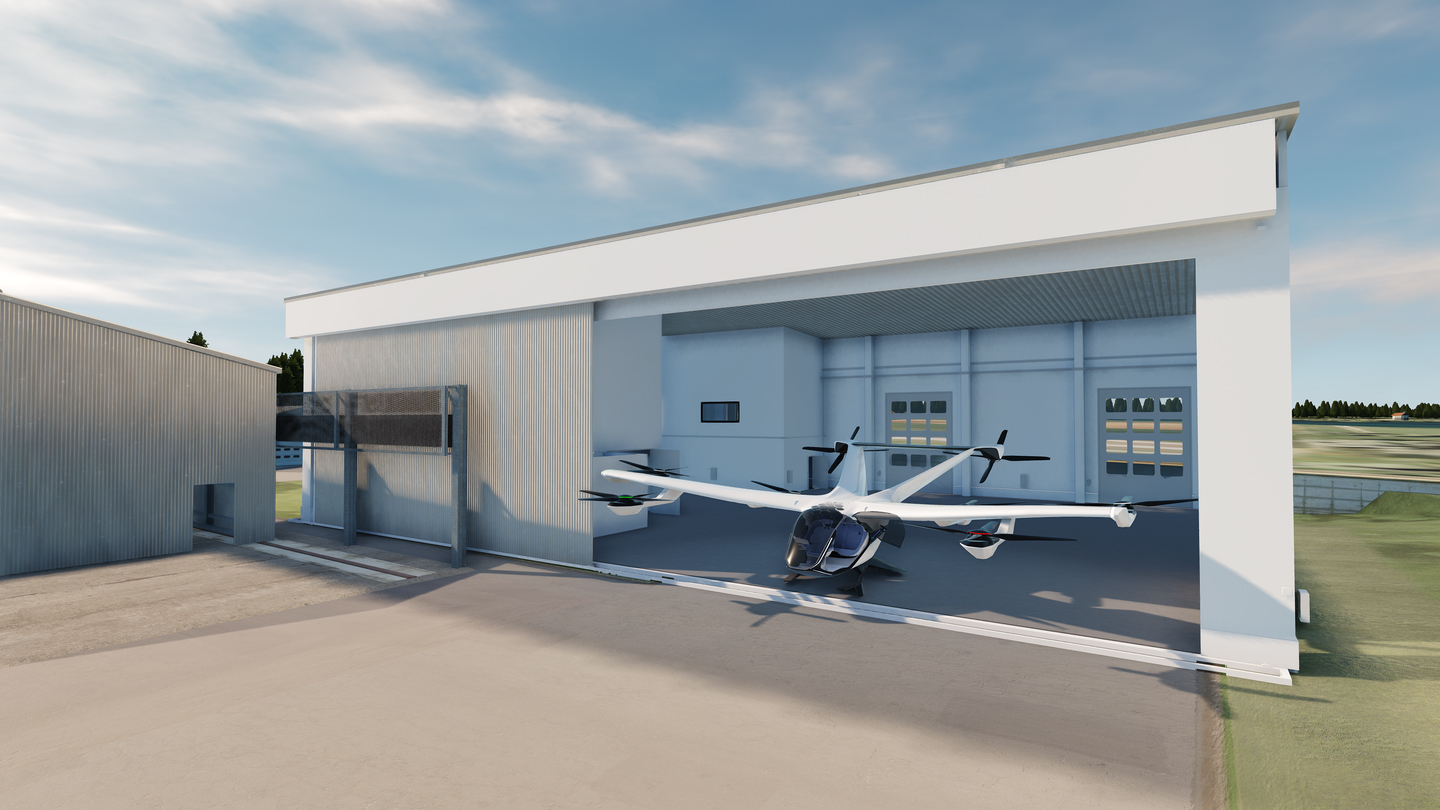 European aerospace company Airbus has begun work on a test centre for its electric take-off and landing vehicles (eVTOLs) in the south German town of Donauwörth, with completion set for the first quarter of next year.
Airbus Helicopters aims to perfect its vehicles for a future flying taxi service under its "CityAirbus NextGen" initiative.
The building will be a 1,000-sq-m hangar fitted with high-voltage equipment and lithium batteries. It will enable testing of the vehicle's eight rotors, flight controls and avionics before its maiden flight.
Airbus' eVTOLs will have a range of 80km and a cruise speed of 120 km/h. As well as carrying passengers, it could also be used for medical missions and tourism.
Politicians and business leaders attended the hangar's ground-breaking ceremony.
"Urban air mobility will change the way we travel in cities and beyond, and it will be a new pillar of business for Airbus," said Airbus Helicopters managing director in Germany, Wolfgang Schoder.
Anna Christmann, the German government's aerospace coordinator, said Airbus Helicopters was "laying an important foundation for the further progress of electrically powered aircraft".
"As the federal government, we welcome the efforts made by industry to develop new propulsion systems and aircraft that will enable climate-neutral aviation in the future," she added.
Over the past few months, Airbus has selected partners for the main structural components of its prototype. It is also working with industrial and institutional partners to lead the development of urban air mobility ecosystems such as ITA Airways in Italy and Air Mobility Initiative in Germany.