Amazon has announced a series of changes to the design of its HQ2 base in Arlington, Virginia, after comments from local residents.
HQ2 has 2.8 million sq ft of office space distributed across three 22-storey buildings, all designed by Seattle-based architect NBBJ.
Changes made will increase the walking and cycling paths, and add 5,500 sq ft of green areas. The buildings will also become more sustainable, with water consumption at half national standards and energy use 30% below the baseline set by the American Society of Heating, Refrigerating, and Air-Conditioning Engineers.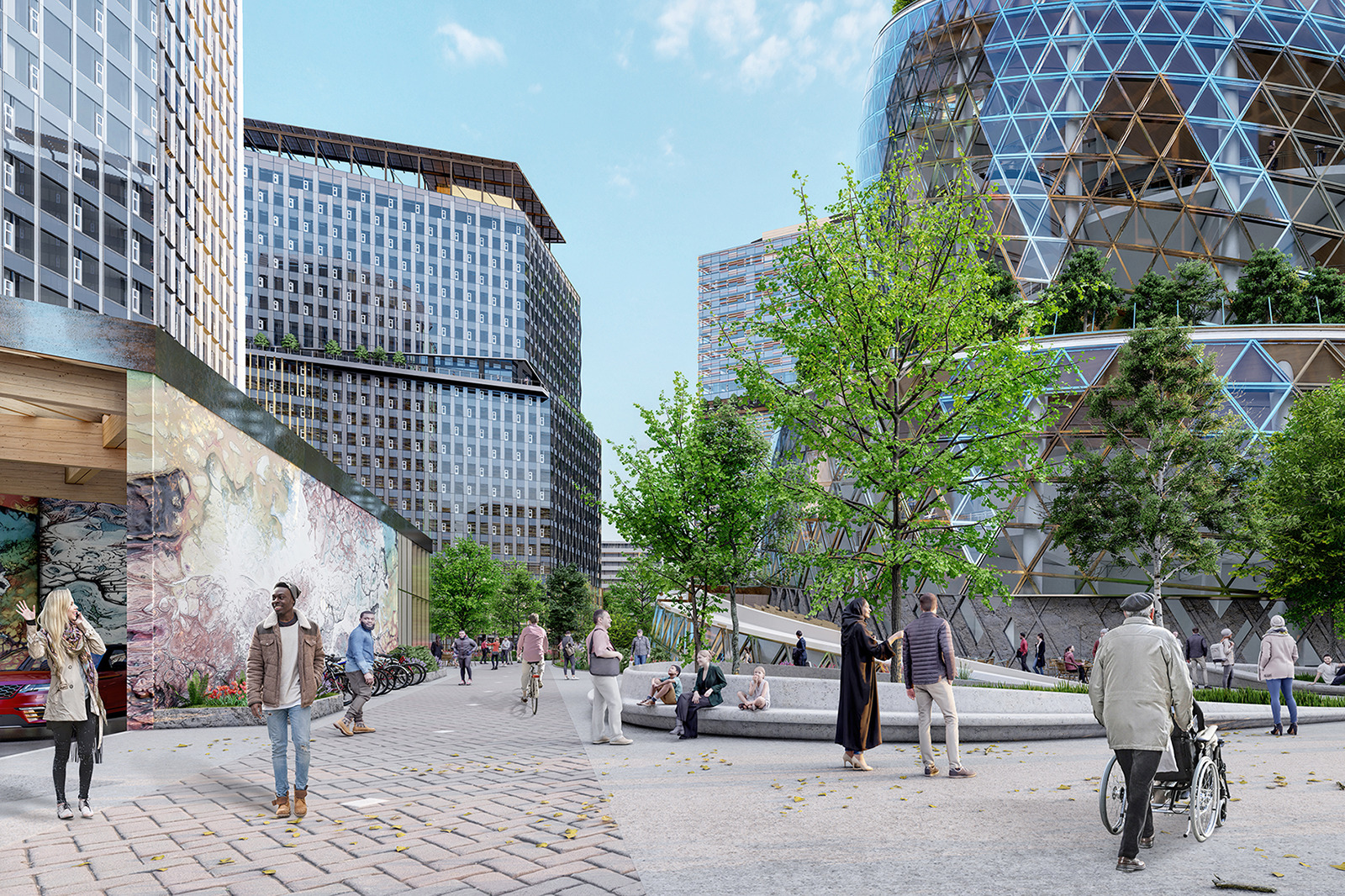 Amazon says the project will create 25,000 jobs and add $2.5bn to the Arlington economy over the next decade. It originally planned to build a headquarters in New York as well, but had to cancel the project following a backlash.
NBBJ has previously designed Amazon's "Spheres" headquarters in Seattle; HQ2 will have "The Helix", complete with planted spirals paths.
The Helix will be open to the public at select weekends and will house an artist-in-residence programme.