The railway that will use the bottom deck of Bangladesh's awe-inspiring Padma bridge is to be commissioned next month, according to reports in the Chinese media.
A 172km railway, which will use the bridge to connect the Bangladeshi capital of Dhaka and the city of Bhanga, was built by China Railway Group (CREC) and funded by the Export-Import Bank of China.
The bridge itself was built by CREC subsidiary China Railway Major Bridge Engineering Group. The company won the contract in 2014 and, with it, set a record for the longest bridge built by a Chinese firm outside China.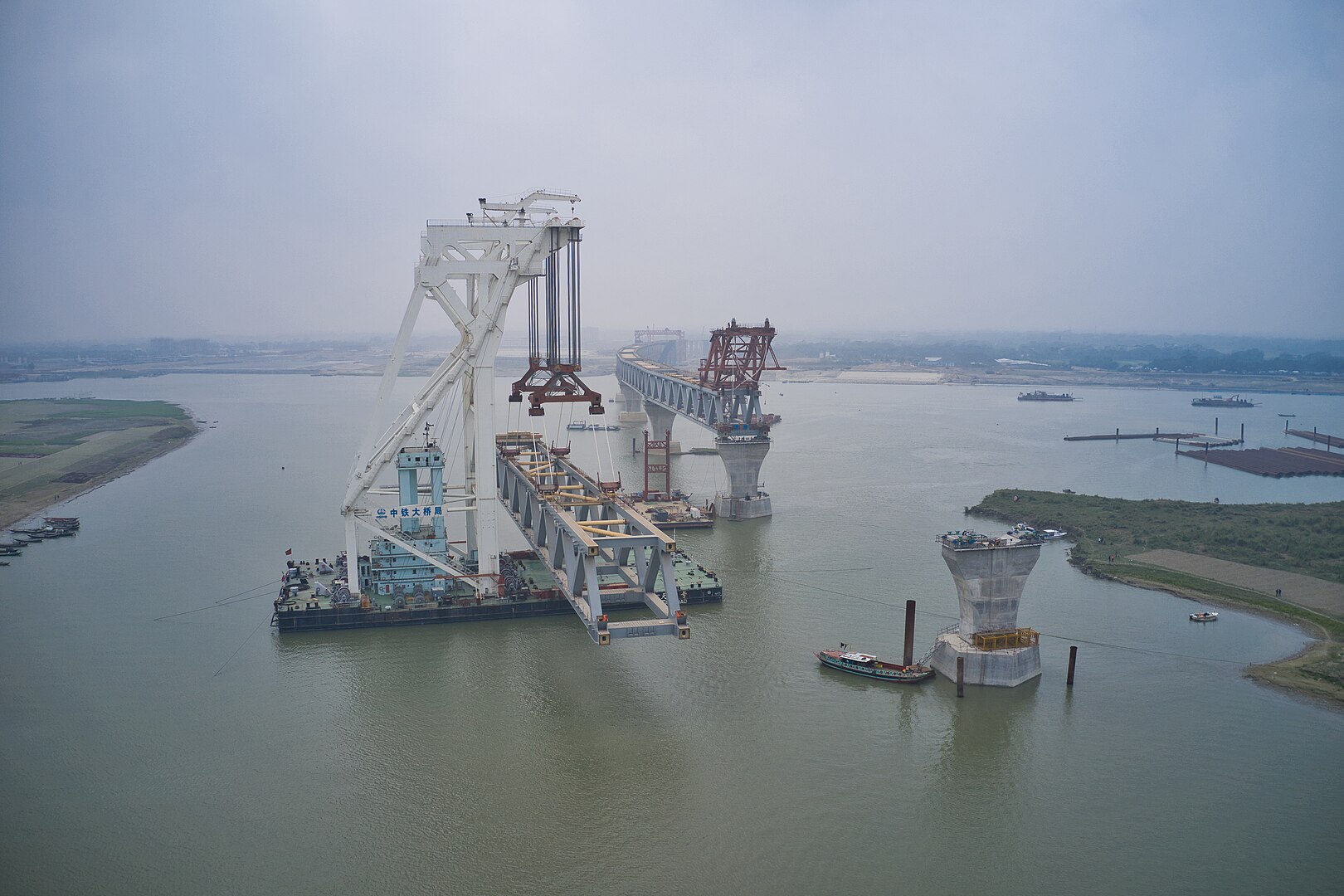 The test train carried Nurul Islam Sujan, the minister for railways, along with officials, politicians, and journalists.
Sujan said Sheikh Hasina, Bangladesh's prime minister, would inaugurate the service on 10 October.
According to the People's Daily, CREC workers welcomed the train waving flags and setting off fireworks when the train was passing a station near the Padma Bridge.