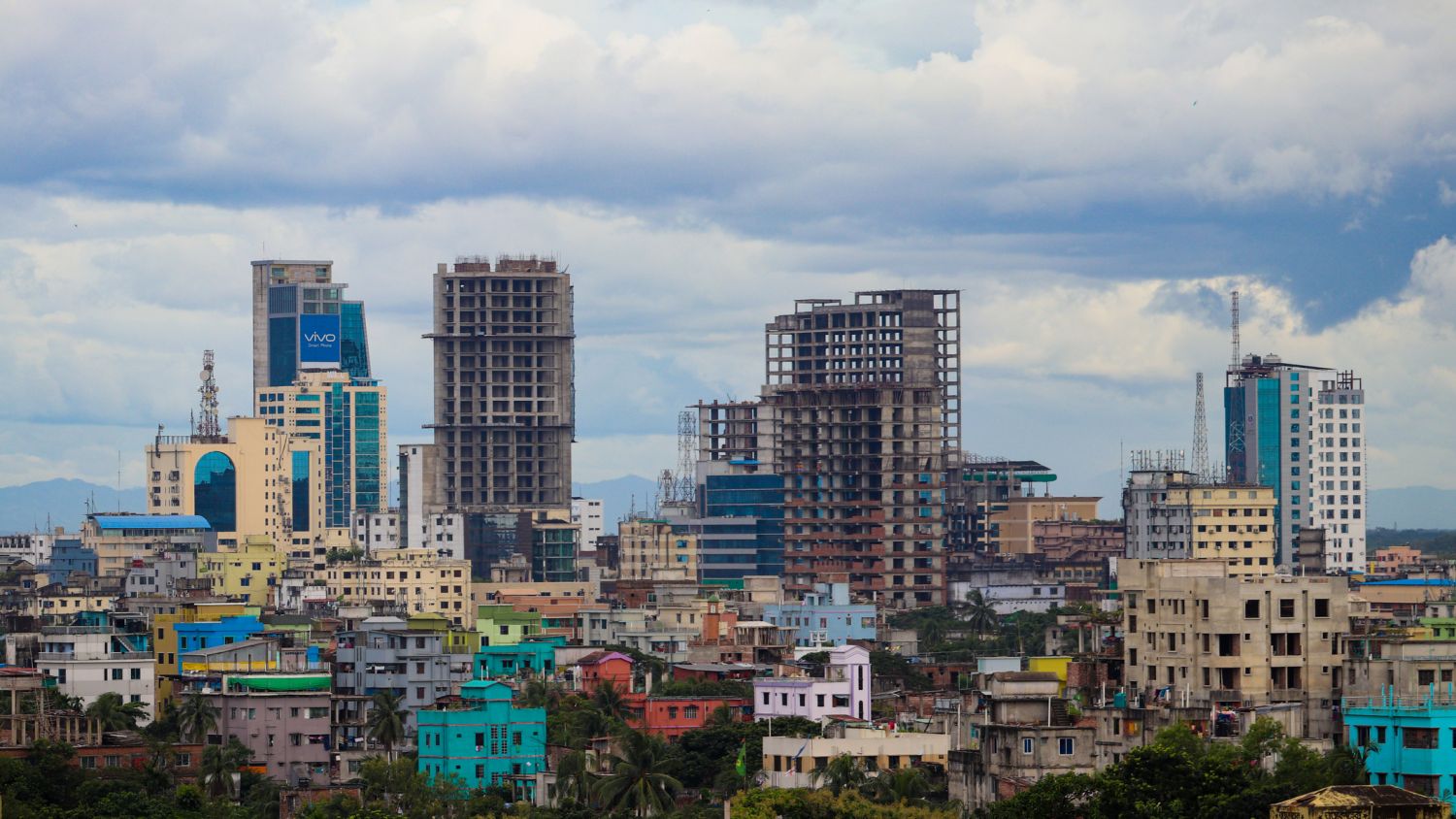 An unnamed Chinese company has proposed building a metro line in Bangladesh's second city Chattogram, and reclaiming land from the sea to build a 60-sq-km city, which it would partly own.
The proposals, reported in local newspaper The Daily Star, were outlined in a document placed before the standing committee on housing and public works in Bangladesh's parliament, the Jatiya Sangsad Bhaban.
The committee recommended that the proposals be sent to the office of Sheikh Hasina, the country's prime minister.
Some preliminary work on the two schemes has already begun. The Chattogram Development Authority signed a memorandum of understanding with the Chinese company and a Bangladeshi company in January. Under the agreement, the authority would make land available for the city project.
The Chattogram metro line would run for 20km between the city's central train station and the airport. The Chinese company would pay the $2.2bn cost of the project, and would partner with local construction companies.
The proposal follows competing bids from companies in China and South Korea to construct the city's first metro line.
In February, South Korea expressed interest in conducting a pre-feasibility study for the metro, and the Korea International Cooperation Agency offered a grant of $5m to carry it out (see further reading).
The Seaside Bay View Smart City would be located to the north of Chattogram and would have areas for modern businesses, residence, conference and exhibitions.
The document did not set out how much of the completed asset would be owned by the Chinese concern, but did estimate that 20,000 jobs would be created and the GDP of Bangladesh would be raised by up to three percentage points.
According to the Star, Bangladeshi authorities want to sign a treaty by next May, complete financial closure by the end of the year in order to break ground in 2027.