Danish architect Bjarke Ingels Group (BIG) has designed two "leaning" towers in Shenzhen, southeast China.
The Qianhai Prisma Towers are a 300m-tall residential building and a 250m-tall office block, connected by a public ground floor with links to a shopping mall.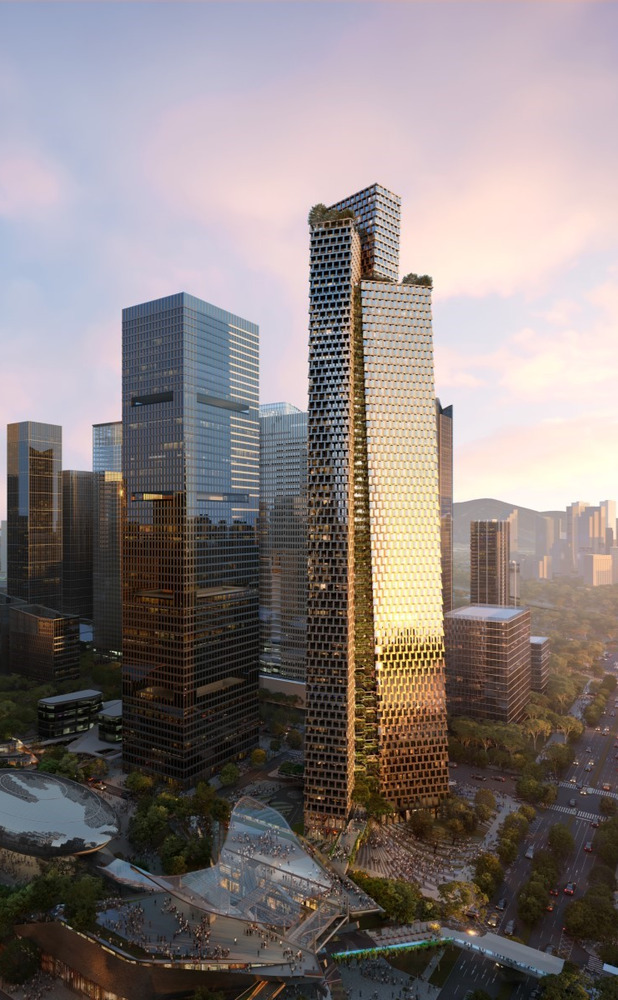 Bjarke Ingels, BIG's founder, said: "Both towers are conceived as simple prismatic building envelopes split open to make room for public space on the ground where they stand.
"The open seams and gaping corners allow the green spaces to ascend from the ground to the sky leaving wedges for outdoor gardens and terraces for the life of the people living and working within.
"With its timeless simplicity and inviting openness – the architecture of the two towers is firmly rooted in the urban values underpinning Shenzhen – a vertical modern city of 1000 parks."
Construction on the project is due to begin in 2025. When complete, the towers will be the last buildings for the Qianhai Bay special economic zone. This is being built on reclaimed land to the south of the city, and is aimed at integrating the city's economy with that of Hong Kong.