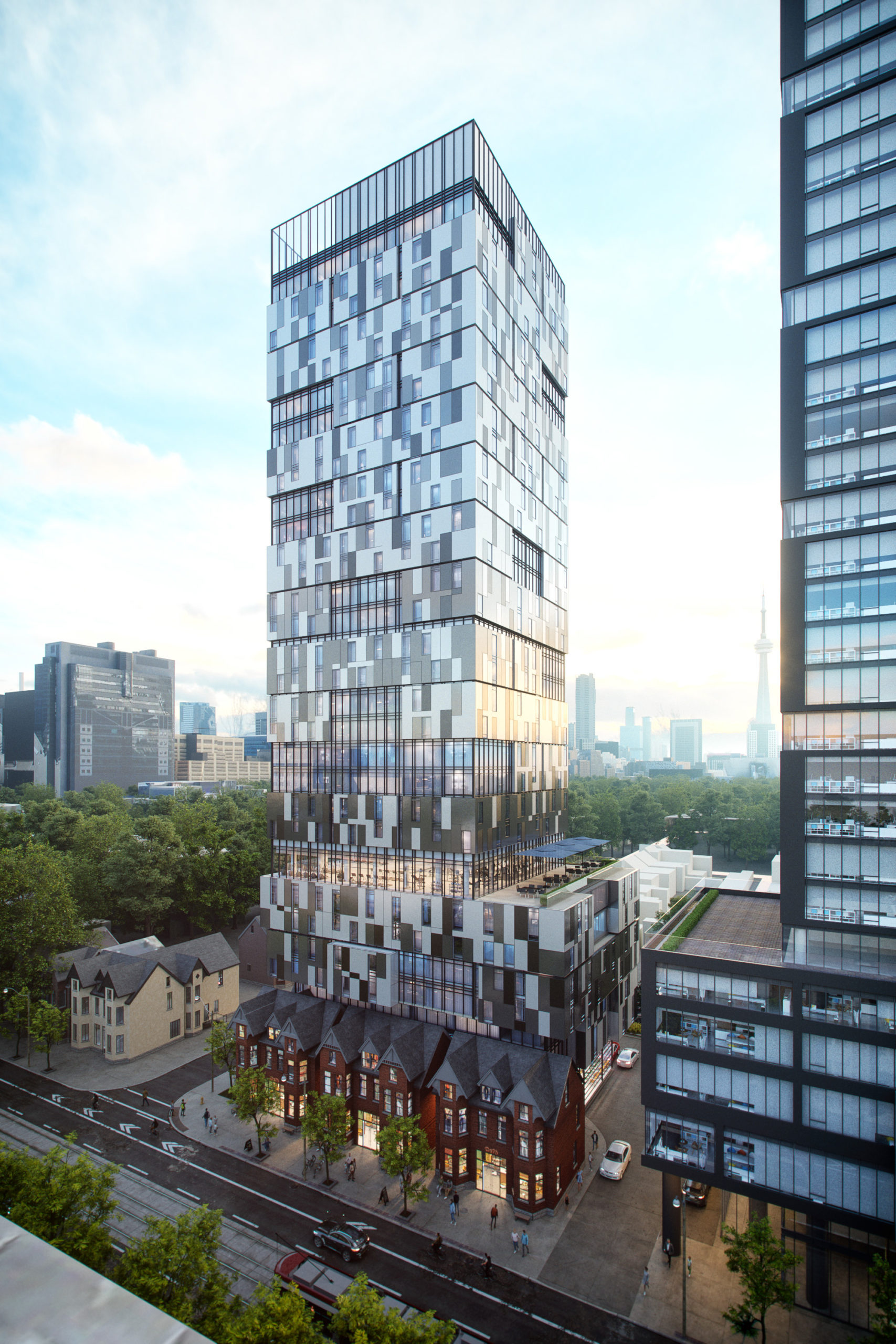 Timber buildings up to 12 storeys in height were permitted in the Canadian province of Ontario from the first of this month, but a developer is already pushing that limit with a proposed 31-storey residential tower in Toronto.
If approved by the city, the 90m tower at the corner of Henry and College streets would be Canada's tallest timber tower, overtaking the current record-holder, the 53m Brock Commons student housing complex at the University of British Columbia in Vancouver.
It also stands a chance of being the tallest timber tower in the world, a record now held by Mjøstårnet, an 18-storey, 85.4m mixed-use tower in Brumunddal, Norway, completed in March 2019 – although plans for at least two taller timber towers have been announced in the last two years (see further reading).
Developer of the Toronto tower, Unix Housing Group, intends it to contain 494 apartments, 408 of which would be designated affordable through the city's Open Door Affordable Housing Program, which incentivises new affordable housing with financial contributions, property tax relief and fast-tracked planning approvals.
The tower's architect, Reza Eslami, principal of Toronto's ICON Architects, told GCR that the idea for the design came from the wooden blocks game, Jenga.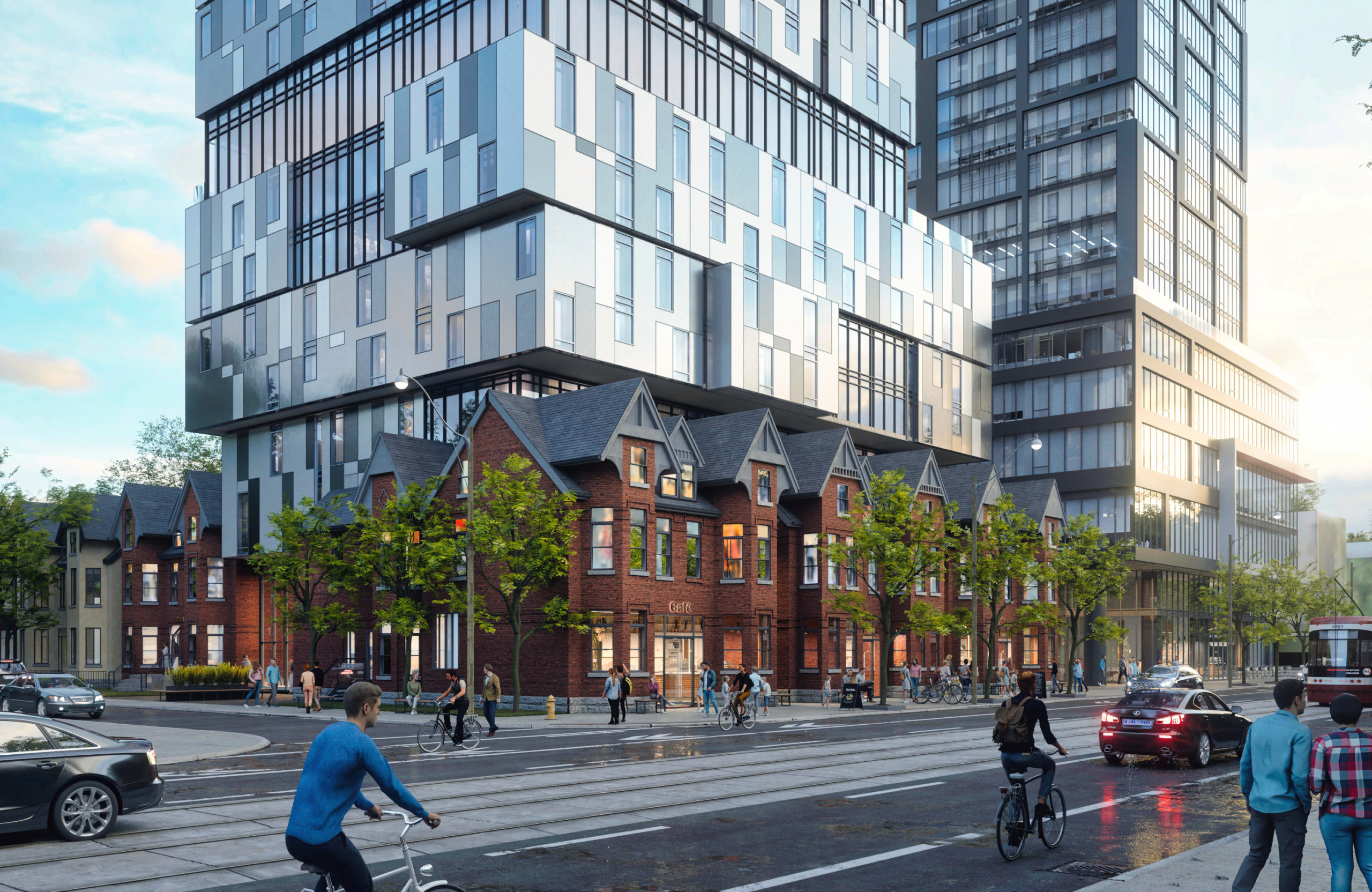 "The solid blocks with punched windows are a pallet of different shades of grey and currently we are exploring the option of having these panels as solar," he said.
Construction will be of encapsulated cross-laminated timber (CLT) and steel. All floor slabs above the podium and some walls will be CLT, while steel will be used for reinforcement, mainly for the columns.
Eslami and Unix are working with the Canadian Wood Council and its taller-timber promotion programme, Wood WORKS! Ontario, to prepare the case for exemption from Ontario's 12-storey limit.
Fire-risk will be a consideration, but Eslami is optimistic.
"The Canadian Wood Council are providing us with all their test data and helping us in this regards," he said. "An extensive test was just recently conducted in Ottawa and we are reviewing all the data. It is much more promising than people think."
So far, the project is at the re-zoning and Site Plan Approval process. Key to the scheme is the retention of four heritage buildings at the tower's base.
"There are still items to be ironed out," Eslami said. "I was also approached by the resident association of where our site is located and their willingness to work with us on this important project is very encouraging. I am hoping that we can have a decision by the first quarter of 2023."
"We all need to move towards more environmentally friendly construction," he added. "It will come at initial costs, but on the long run they will be the winners."