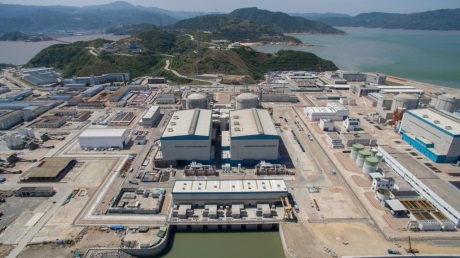 China's State Council, the country's highest government body, this week approved the construction of six reactors at three nuclear power stations in the east of the country, World Nuclear News reports. 
Expected to cost $16.8bn in all, the units are the first to be approved this year. Last year, the State Council gave the go-ahead to 10 reactors, making China the global epicentre of civil nuclear construction.
This year's reactors will be built by China General Nuclear (CGN) and China Nuclear Power, a subsidiary of China National Nuclear Corporation.
CGN has said all its reactors will be of the generation-III Hualong HPR1000 type, which is set to become the standard design for China's domestic industry and the export mainstay of its "going global" plan.
Two units will be added to the four-reactor Ningde plant in Fujian Province. In a statement to the Hong Kong stock exchange, the company said it was working with Ningde Second Nuclear Power on the scheme, and construction would begin when the National Nuclear Safety Administration issues its approval.
The final two will be added to the Xudabao plant in Liaoning province. China Nuclear Power did not reveal what design would be used, but said the units would have a capacity of 1,291MW. At present, work on two Russian-designed VVER-1200 reactors are under way at the plant.
Last September, China approved plans worth $11.5bn to add two reactors to its Zhangzhou nuclear plant and two at the Lianjiang plant. And the previous April, it was decided to spend $18.7bn on six reactors. Again, they came in pairs, and were earmarked for existing sites at Sanmen, Haiyang and Lufeng.
China had 53 nuclear plants at the end of 2021 with a total generating capacity of 55GW. The country plans to expand this to 70GW by 2025 and up to 150GW by 2030, at which point it is likely to become the world's largest generator of nuclear energy, well ahead of the US with its 93 reactors and France with its 56.