China has offered to allow British firms a role in the construction of a 123km undersea tunnel in northern China in return for granting Chinese contractors a part in the UK's planned high-speed rail network, HS2, and its new generation of nuclear power stations. 
The tunnel in question runs beneath the Bohai Straits between the cities of Dalian in Liaoning Province and Yantai in Shandong Province. The value of the project, which will be more than twice as long as the the Channel Tunnel, is about $40bn.
Britain is obviously interested only in our money. They think China is a cash cow. We want to sell them our technology and equipment, but they do not trust us– Source with Chinese delegation
The proposal was made by Chinese Prime Minister Li Keqiang at the start of his state visit to Britain yesterday. So far, Mr Li's stay in the UK has been focused on economic matters, with David Cameron, the UK's prime minister, saying that Britain is playing a part in the rise of China – something he called a "defining event of the 21st century".
The two countries have already concluded trade deals worth $24bn, and have also signed an agreement that allows China to build and run nuclear power stations, and permits it to invest in HS2. The state-owned China Development Bank has said it wants to play a part in funding the two projects. Chinese firms are already involved in the Hinkley C reactor in Somerset, which is being built for French company EDF.
Another deal between BP and China National Offshore Oil Corporation is worth an estimated $20bn and will last for more than 20 years. Meanwhile, a joint venture between the UK company MAP Environmental and China's ZN Shine Solar will involve the purchase, development and management of $678m of the UK's solar panel assets. 
Unlikely partners
The Department of Energy and Climate Change said the nuclear deal removed barriers to Chinese investment in the UK's nuclear projects, and would help the two nations to co-operate on the nuclear fuel supply chain cycle, waste treatment and decommissioning. It said this could be worth hundreds of millions of pounds to British companies over several years.
However, some commentators are sceptical about how well China and the UK are suited to each other. Mark Pritchard, a Tory member of the parliamentary national security strategy committee, said: "Chinese investment in the UK is very welcome, but we should always consider the national security implications when it comes to critical national infrastructure and sensitive technologies."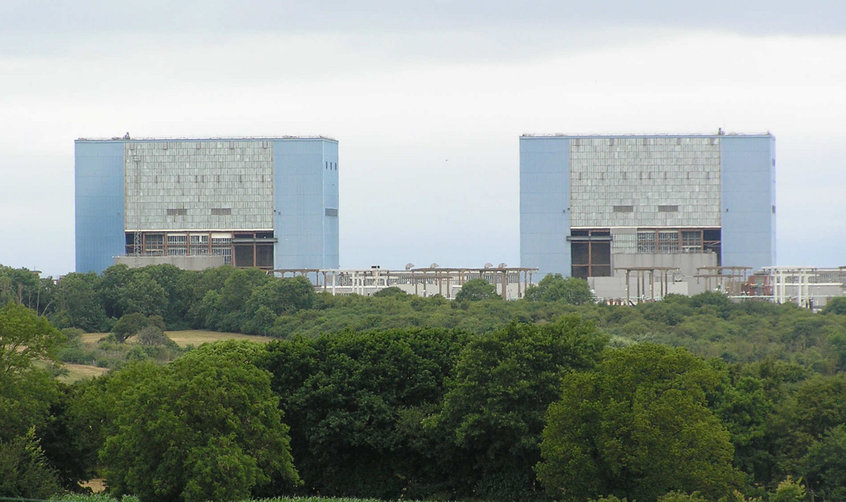 Hinkley Point A nuclear power station in Somerset, which is set to be replaced with a little help from the French and Chinese (Source: Rick Crowley)
Wang Mengshu, the deputy chief engineer of China Railway Tunnel Group and a senior adviser to the Chinese government, told the South China Morning Post that although the UK's experience of building the Channel Tunnel would help China to excavate the Bohai straits link, the British land mass was too small to construct the kind of long-haul rail lines that China had become expert at building.
"How sincerely do they want the high-speed rail from China?" he asked. "We have doubts." He added that Chinese practice was to build lines on high bridges, whereas Britain was intending to put much of HS2 underground to save space. 
A researcher with the China National Nuclear Corporation, who wished to remain anonymous, was similarly unenthusiastic about the likely success of a nuclear deal. He told the Morning Post that "Britain is obviously interested only in our money. They think China is a cash cow. We want to sell them our technology and equipment, but they do not trust us." He added that China had sought a French partner to ease its access to the British nuclear market, but negotiations had not gone smoothly.
The mood of the visit was further strained by a report in a Chinese newspaper owned by the Communist party that described Britain as an "old, declining empire" that resorts to "eccentric acts" to hide its embarrassment over its declining power.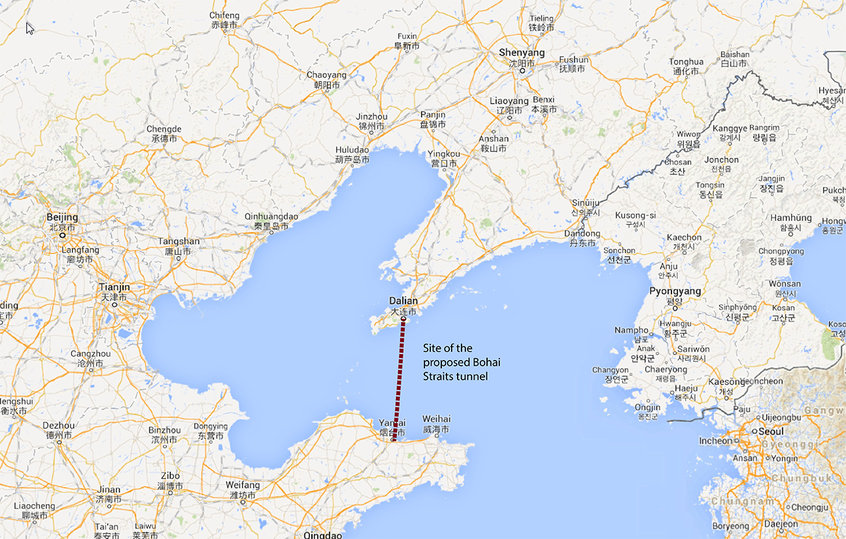 The Bohai Straits tunnel will be more than twice as long as the Channel Tunnel between the UK and France
The paper swipe at Britain came after reports last week that Beijing had threatened to call off Li's visit if he were not allowed to meet the Queen. The premier and his wife began their visit on Tuesday with an audience with the Queen at Windsor Castle.
In recent years China has set itself up as a global supplier of high-speed rail to the world. It has signed deals to build a $3.8bn line between Uganda and South Sudan, and plans are also being drawn up for a $10bn line between the Egyptian cities of Alexandria and Aswan. Other countries it is presently in talks with include Cambodia, Thailand, Burma, Peru, Chile, the Ukraine, Romania and the tiny economy of Laos.
This is not the first time that Mr Li has offered to help with HS2; at the end of last year he sent a letter to Birmingham council offering to pay for an HS2 station and an interchange to Coventry and Peterborough.
China has recently entered into a partnership with Russia and may invest in a Crimean bridge project. It was also announced that UK research body BRE are to open a R&D centre in China.