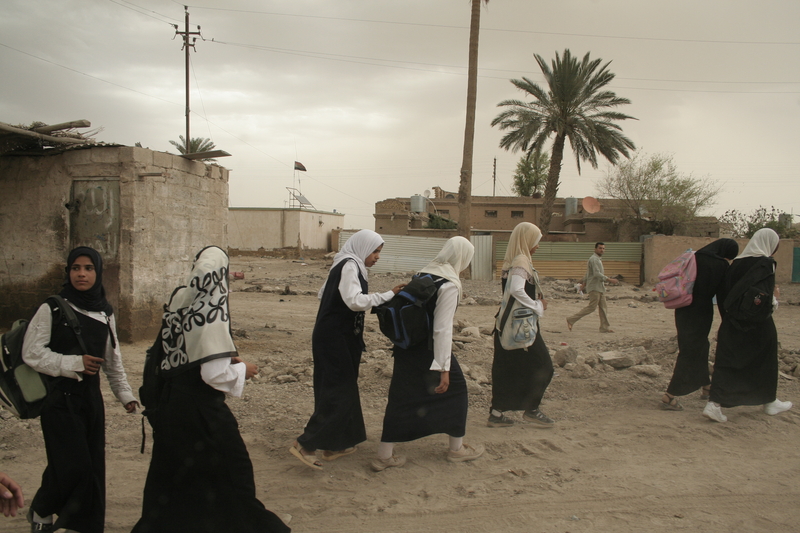 Two Chinese companies have finalised 15 contracts to build 1,000 schools across Iraq, MENAFN and other media report.
The deals were signed yesterday at a ceremony attended by Li Daze, vice president of the Power Construction Corporation of China (PowerChina), Koo Jun, regional director of Sinotech, and Karar Muhammad, director of the Iraqi government's Supreme Committee for School Construction.
PowerChina will build 679 of the schools and Sinotech the remaining 321.
The deal is the first tranche of a wider agreement, reached last November between Iraq and China, to build 7,000 schools. According to that memorandum of understanding, they will be model facilities, "modern in style and in accordance with the actual and practical needs of the Iraqi environment", reports Iraq Business News.
No value was given for the programme, but in 2019 China agreed to build a wide range of construction projects in exchange for 100,000 barrels of oil (see further reading).
UNICEF notes that there are about 3.2 million Iraqi children outside the education system. In some provinces, such as Salah al-Din north of Baghdad and Diyala to the east, 90% of children are out of school. Iraq has in the past allocated less than 6% of its national budget to the education sector, placing it at the bottom rank of Middle East countries.
PowerChina is a wholly state-owned contractor made up of some 780 companies. It is the world's fifth largest construction company, according to Engineering News-Record, and best known for its work on the Three Gorges Dam and the Beijing–Shanghai high-speed rail line. Sinotech is an industrial conglomerate with a wide variety of activities.