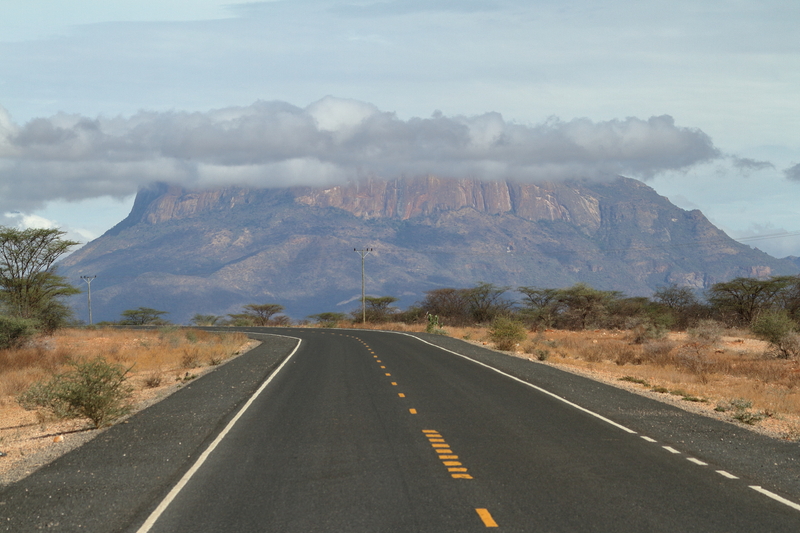 The World Bank has awarded Chinese contractors road projects in Kenya worth a total of $624m, reports news site The East African.
It said Chinese companies have won a number of large projects initiated by the Kenya National Highways Authority, and funded by the bank and the Kenyan government.
China Wu Yi, the overseas arm of the state-owned Fujian Construction Engineering Group, is constructing the James Gichuru Road–Rironi northwest of Nairobi for $143m. This will comprise 26km of dual carriageway and 17km of collector roads. A video of the work in progress can be seen here.
Many of the other projects are under way on the A1, the main artery in the west of the country, which runs from Tanzania in the south to South Sudan in the north.
China Railway No 5 Engineering Group, a subsidiary of China Railway Group, is upgrading the Nakodok and Lodwar sections of the highway in the northwest, and another subsidiary, China Railway No 10 Engineering Group, is adding extra lanes to the A1 in the southwest, near the city of Kisumu.
China State Engineering Corporation is upgrading a 40km section of the A1 between the towns of Lokichar and Loichangamatak; the Third Engineering Bureau of China City Construction Group is doing the same to an 80km section between Lokitaung and Lodwar; and the Chongqing International Construction Corporation is modernising the road near Kalobeyei.
Finally, Zhongmei, a contractor owned by the provincial government of Jiangxi, is improving a section of the A1 between Kakamega and Webuye.
Elsewhere, China Railway 21st Bureau Group is handling the $44m Machakos scheme to the southeast of Nairobi.
Many of these companies have been active in Kenya for more than a decade, and The East African notes that Chinese companies are now taking a leading position in the Kenyan infrastructure market.
For example, China Wu Yi had 18 road projects in progress in 2013, and Jiangxi Zhongmei was awarded an important scheme to build Kenyan sections of a transport corridor between Mombasa and Addis Ababa as long ago as 2009.