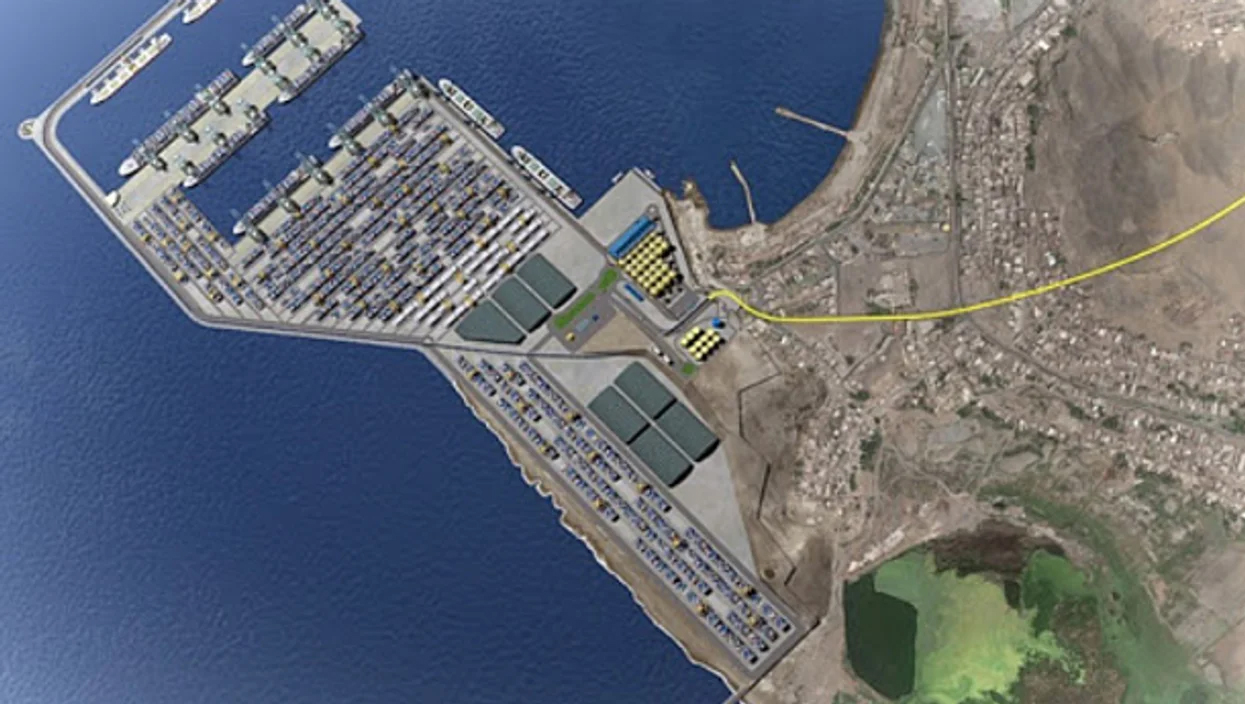 The China COSCO Shipping Corporation has taken a step closer to beginning work on a $3bn industrial zone and logistics hub in Peru by concluding a $600m deal with a Chinese contractor to build the port element, Seatrade Maritime News reports.
The tender for the Chancay Port project was won by China Harbour Engineering Company, a subsidiary of China Communications Construction Company. It will work on a multipurpose terminal as well as docks, breakwaters, piers and a 1.8km tunnel connecting the warehouses and the port entrance.
The 992ha complex will be located 67km north of Lima. When complete it will be able to handle 1.5 million twenty-foot-equivalent containers and 6 million tonnes of general cargo a year. The largest port in South America is Colón in Panama, which handles around 4.5 million containers a year.
The client for the project is Peru's Ministry of Transport and Communications. According to the ministry, the port will "invigorate" Peru's economy, boost exports and "generate business opportunities".
The port has been dubbed "China's gateway to Latin America". Alfonso Rebazza, leader of the Chancay logistics and industrial project, said last year that it would improve links between Asia and the "Capricorn Axis", a name given to a cluster of countries that includes Bolivia, Uruguay, northern Chile, Colombia, and Ecuador.
Shanghai-based COSCO agreed the scheme with the ministry in May 2019. It has a 60% equity stake, with Volcan, a mining subsidiary of Swiss mining company Glencore, holding the remaining shares.
The first pier is expected to be open for trade in the first half of 2023.