Work has been completed on Mendel's Greenhouse in Brno, Czechia, the founder of modern genetics conducted his experiments with varieties of pea flowers.
According to the designer, Czech architect Chybik + Kristof (CHK), the greenhouse is in "direct conversation" with Gregor Mendel's 19th-century structure, located in St Augustin Abbey, which was destroyed by a storm in the 1870s.
As with the original, the greenhouse will be a "pavilion of genetics", as well as providing a suitable commemoration of the monk's birth in 1822.
The 21st-century greenhouse has the same ground plan as the original, and echoes its orientation, shape and distinctive roof. It has a complete glass structure and fully exposed side walls, inviting visitors to "connect with their heritage and discover the world of genetics".
According to CHK, one novelty is the reimagined steel supporting structure for the roof, which draws inspiration from Mendel's three laws of inheritance.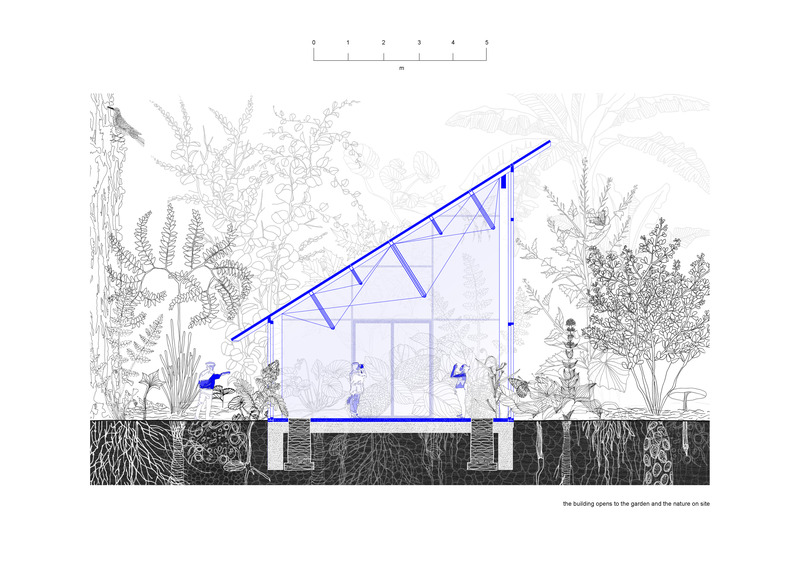 It says: "The nodes and branches constituting the steel supportive framing are in direct dialogue with his laws, in particular, that of hereditary segregation. Laid bare by the transparency of the glass roof, the structure both embodies and exposes Mendel's contribution to science through an ultimate design solution."
It will house an exhibition of Mendel's work, and will also be a venue for cultural events such as conferences, lectures and temporary exhibitions.
From using simple, cost-efficient and recyclable materials such as steel to the installation of low-carbon cooling and heating systems using concealed heat pumps, undersoil heating and adjustable shades and blinds to ensure natural cooling and ventilation.
Ondrej Chybik, co-founder of CHK, commented: "Although Mendel was stigmatised for his origin and faith by the political regimes of the past, our transformation immortalises and celebrates the abbot's substantial achievements to society as a reconciliation with the past ultimately cultivating a sense of belonging."