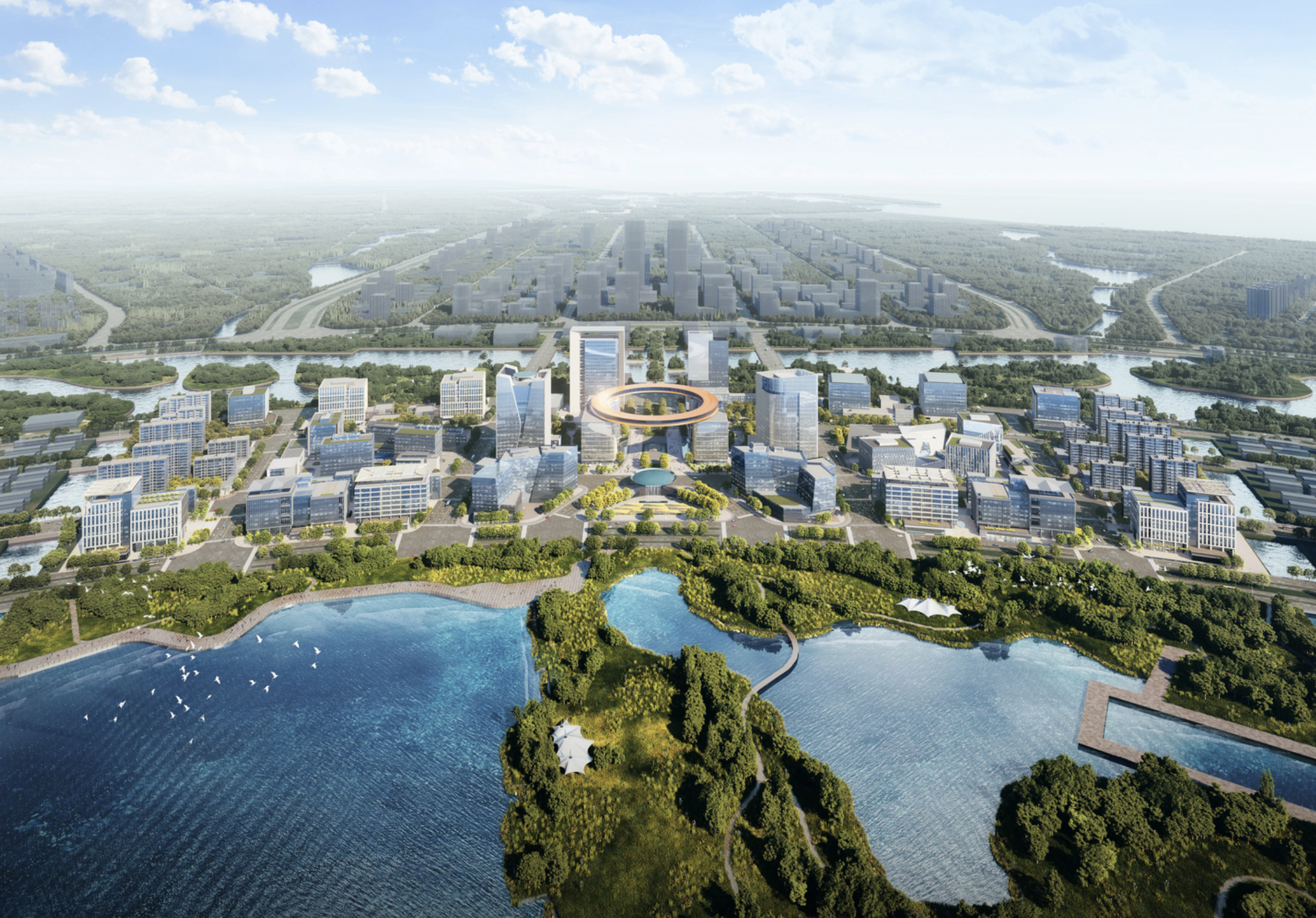 New York-based Ennead Architects has unveiled its design for the Shanghai Lingang Special Area, a 258,000 sq m business and commerce hub that will be located near Dishui Lake – an artificial lagoon close to the ocean but around 20km southeast of the downtown city.
The project will contain commercial buildings offering some 7,600 sq m of civic space, 90,000 sq m of shops and 29,000 sq m of open space.
The central feature of the project is the Ring, which will contain a 360° observation deck with views over Dishui Lake, Shanghai and the Pacific Ocean. It will also host a museum with exhibition spaces. To encourage Shanghai's residents to make the journey south, the Ring will host light shows and cultural events.
The Ring will be balanced on four mixed-used buildings and will be flanked by two towers. One of these, "Tower Waterfall", will be home to state-owned developer Lingang Group. It has what Ennead calls "a gently curving gouge" carved into it to creates a series of "collaboration atrium spaces".
The second, "Tower Rhomboid", has a facade covered in a sawtooth pattern of glass and granite.
The masterplan for the special area also has sub-districts, such as the Quad of Free Trade, Eco and Art Centres, the Mixed-Use Commercial Zone and the Mixed-Use Residential Neighbourhood. These are linked by parks and pedestrian paths.
Shanghai Lingang Special Area is intended to be a "sponge city", with green spaces that absorb rainwater and reduce damage from storms and flooding.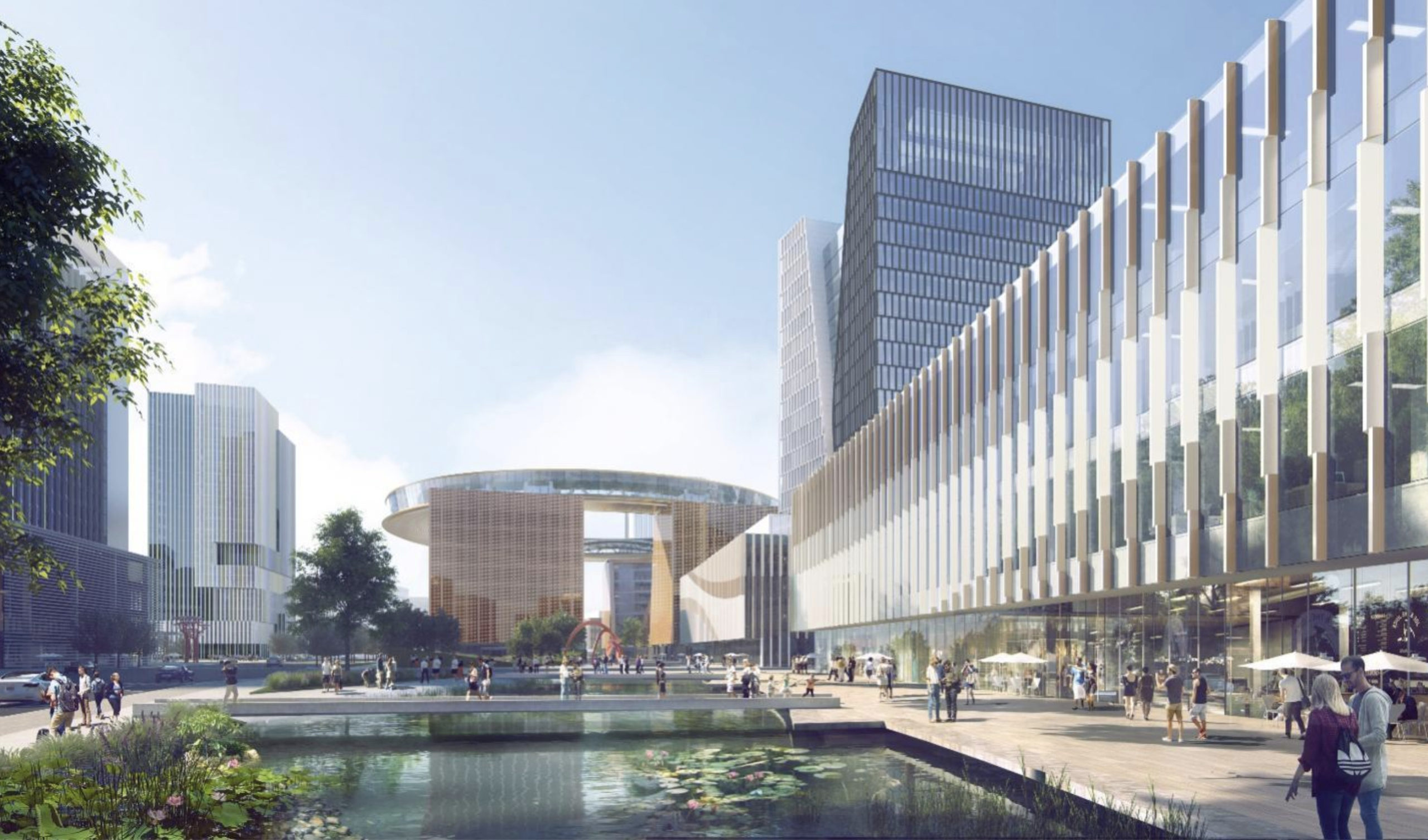 Peter Schubert, Ennead Architects' design partner, said: "Our vision for the Shanghai Lingang Special Area Dishui Lake Financial Bay Pilot Project is to implement an international standard of architecture that reflects China's role in 21st-century global commerce.
"The integrated design of the mixed-use site lends itself to a variety of elevated experiences for the local community and tourists alike in the centre of this high-profile business district."