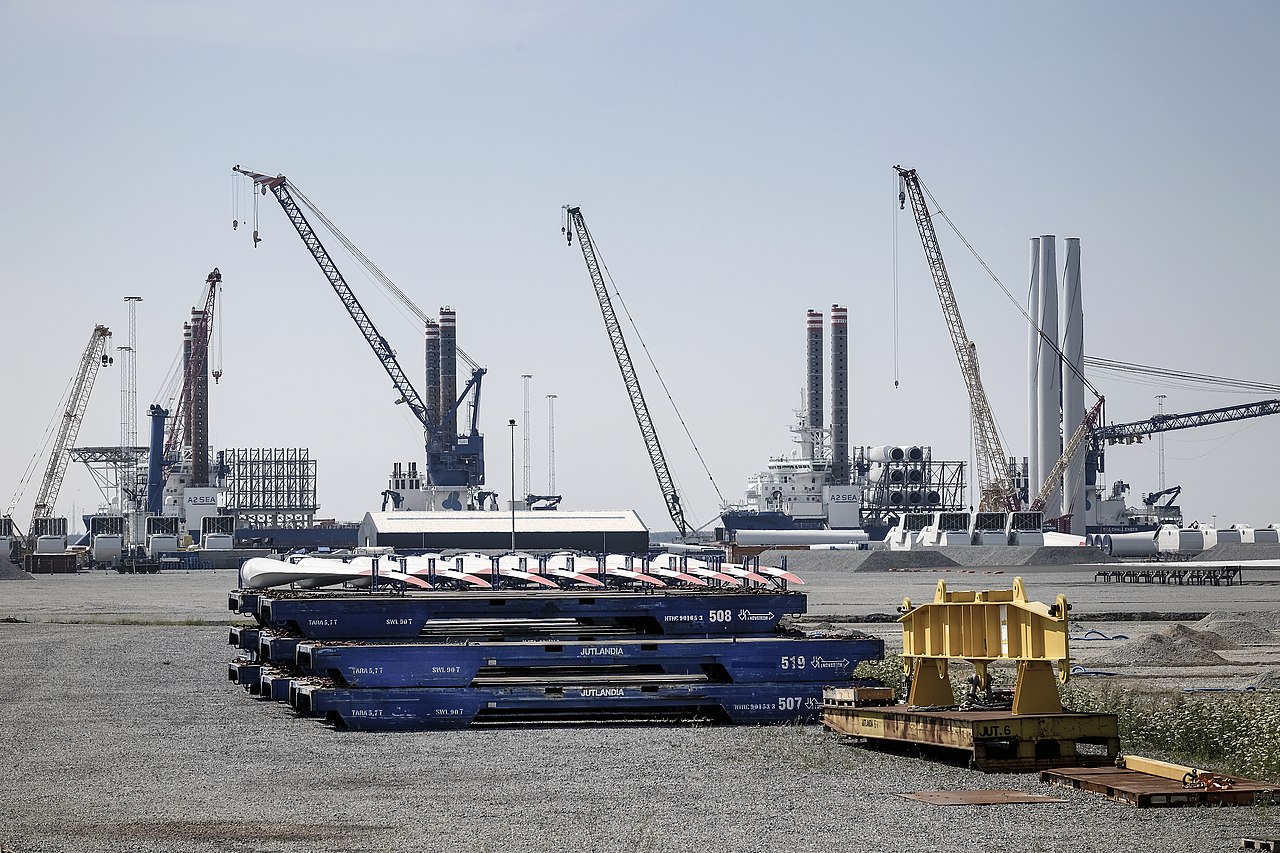 Pension fund PensionDanmark has agreed to invest €940m in the Danish port of Esbjerg to expand its renewable energy capacity, including €780m to build fabrication works for wind turbines over the next four years.
A non-profit labour market pension fund, PensionDanmark is one of the 50 largest pension funds in Europe with some €40bn under management by the end of 2022.
Port director Dennis Jul Pedersen said the money would keep it "at the forefront of the wind industry" as well as green energy and carbon capture.
"Much more pace is needed for the green transition, and this requires enormous capacity," he said, adding the money would help it be "as ready as possible, as quickly as possible".
Esbjerg aims to profit from the expansion of offshore wind in the North Sea, where 134GW of generating capacity is planned by 2030 and 300GW by 2050.
As well as the turbine factory, around €94m will be spent on terminals for carbon capture and storage, and "power-to-x", meaning the use of renewable energy to produce something else – usually green hydrogen. These will be built in the hinterland and the North Sea, and are expected to be ready in 2028.
Finally, some €70m will be invested in the development of Port of Esbjerg as a multi-modal hub allowing faster switches between the port and its road and rail network as well as the air freight facilities at Esbjerg Airport. These measures are expected to be ready in 2032.