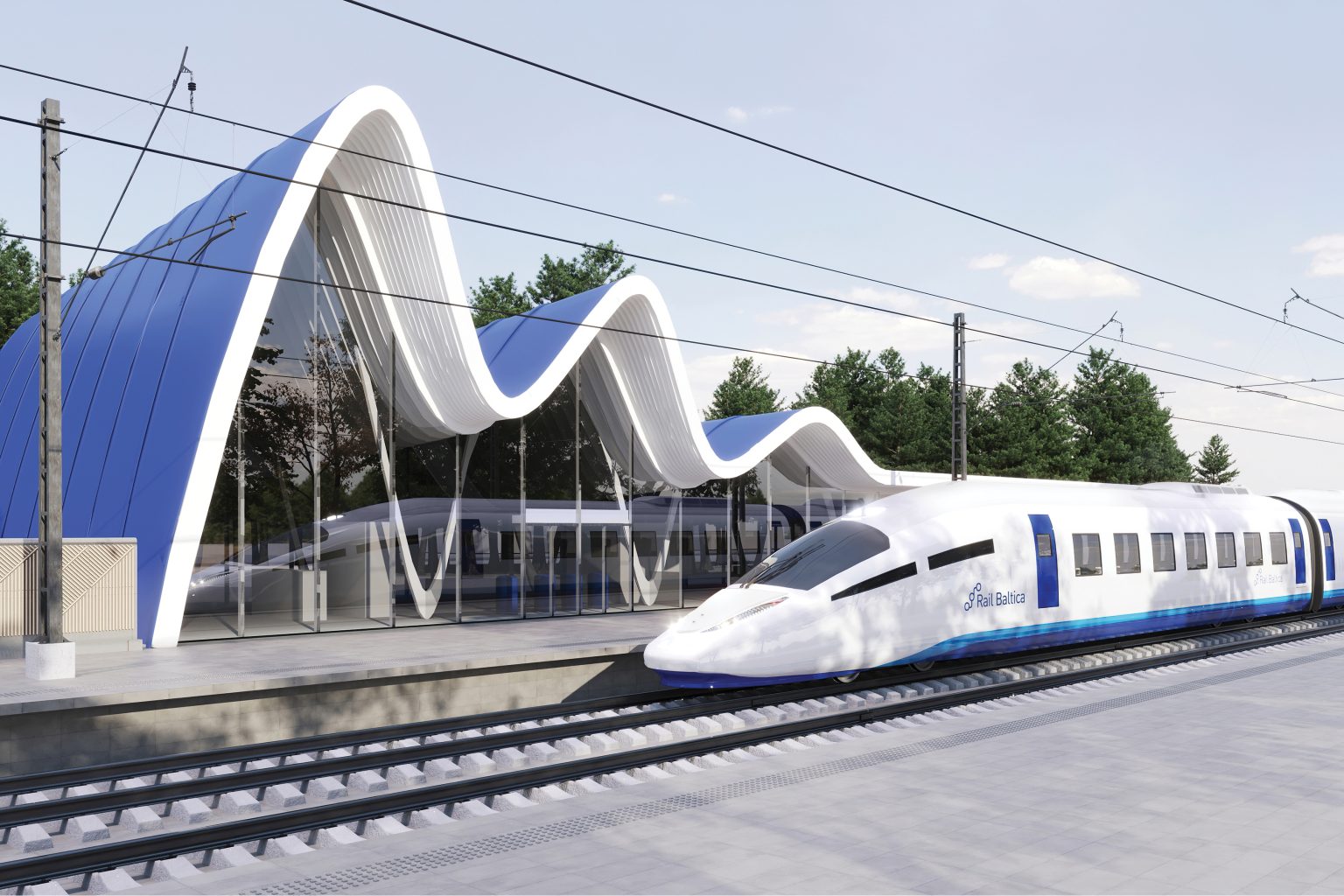 The EU's Connecting Europe Facility has awarded an additional €928m in funding to an 870km rail line intended to pull the old Soviet states of Estonia, Latvia and Lithuania into the European orbit.
The latest money will be spent on the construction of stations in Latvia, the laying of a priority section from Kaunas in Lithuania to the Latvian border, and a 7.1km stretch of rail in Estonia.
The investment will supplemented by co-financing from the three Baltic States, and an additional €285m will be allocated to the Polish section of the track.
Adina-Ioana Vălean, the European commissioner for transport, said: "The Rail Baltica project used to be a priority, now it is a geopolitical necessity – we need a resilient transport connection for passengers and freight to and from the Baltic States.
"Overcoming different gauges is imperative to create an integrated European railway area that brings fast trains to the region and gives citizens new opportunities to travel between the Baltic States and the rest of Europe."
Marko Kivila, Rail Baltica's chief executive, added: "This year, our focus is on commencing mainline construction in all Baltic States, which includes the construction of mainline objects and related infrastructure facilities, and access roads, as well as implementing key services to enhance interoperability and the cross-border dimension of the project."
In 2020, the European Court of Auditors warned that Rail Baltica was likely to complete in 2030, rather than the official deadline of 2026, and that its cost would be €7bn instead of €5bn. Furthermore, doubts were cast over the likely economic value of the completed asset.