Construction has begun on the 100-home Wolf Ranch community in Georgetown, Texas, which is being printed by a" fleet of robots".
The project was designed by Danish architect Bjarke Ingels Group (BIG) and is being built by Texan 3D-printing company Icon for American homebuilder Lennar. According to Icon, the project is the largest printed residential project yet undertaken.
The properties blend contemporary aesthetics with traditional Texas ranch-house design and are created using Icon's Vulcan system, which is capable of building 3,000 sq ft homes with a proprietary walling system. Eight floorplans are available with three-to-four bedrooms and two-to-three baths.
All the homes will be powered by rooftop solar panels and will have access to pools, recreational trails and parks.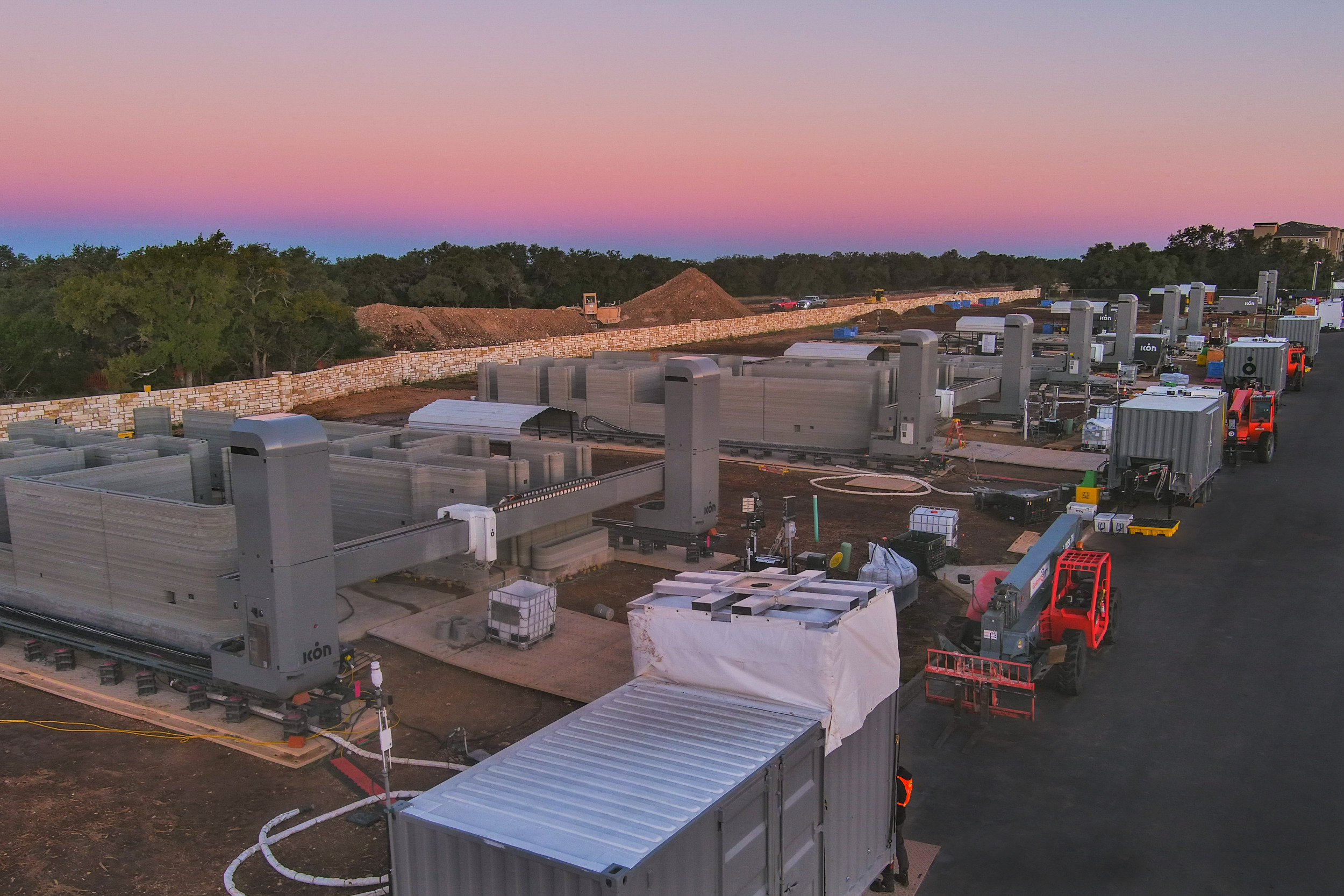 Jason Ballard, Icon's chief executive, said: "For the first time in the history of the world, what we're witnessing here is a fleet of robots building an entire community of homes. And not just any homes, homes that are better in every way … better designed, higher strength, higher energy performance and comfort, and increased resiliency.
"In the future, I believe robots and drones will build entire neighbourhoods, towns and cities, and we'll look back at Lennar's Wolf Ranch community as the place where robotic construction at scale began."
Stuart Miller, Lennar's executive chairman, said: "Given the housing shortage that persists across the country, it has never been more important to innovate in order to find new methods of construction that will enable greater design flexibility and greater production at affordable prices."
The homes are expected to begin in the mid-$400,000s. More information is available here.