The developers of Poland's ambitious new multi-modal transportation system yesterday unveiled the concept design for the $8bn airport to be built near Warsaw that will act as the interchange hub for air, road, and rail travel.
Created by Foster + Partners and Buro Happold, the design calls for a 400,000-sq-m international air terminal, an underground train station with six platforms, and a bus station.
When operational in 2028, the twin-runway airport is expected to handle 40 million passengers a year.
One of the biggest ongoing infrastructure projects in Central Europe, the "Centralny Port Komunikacyjny" (CPK) reconfiguration project aims to put Warsaw within 2.5 hours of all major Polish cities.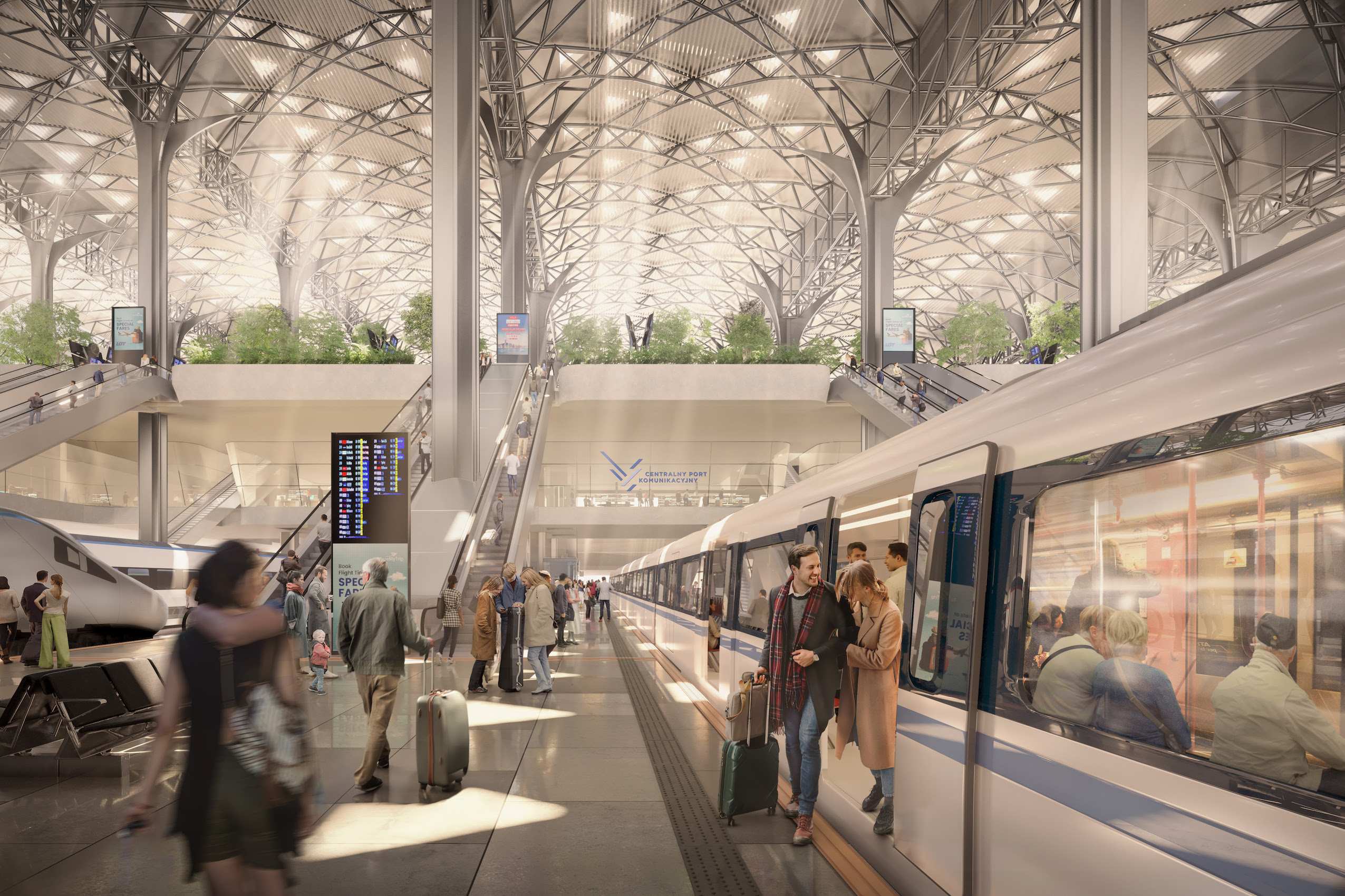 As well as the airport/train station to be built on 3,000 hectares 37km west of Warsaw, the CPK scheme features 2,000km of new high-speed rail.
The centrepiece of the hub concept is a vast atrium that puts the air terminal, train station, and other modes of transport under one canopy.
"The ambition is to create an accessible, calm and legible building that enhances the experience of travel," said Grant Booker, head of studio at Foster + Partners.
"The terminal's minimal level changes and generous structural spans create clear lines of sight from landside to airside, making it extremely easy to navigate."
He added that CPK would "completely transform the way people travel across Poland and become a powerful new gateway to Europe and the rest of the world".