Marking a first for Hong Kong, a prefabricated double-arch steel bridge was floated into place and lowered onto its concrete piers by a semi-submersible barge Friday, 26 February.
The five-hour operation had to take place at high tide and involved the barge taking on seawater to sink.
"As the double-arch steel bridge weighs over 10,000 tonnes, the project team adopted the 'float-over method' and took into account the tidal conditions for its erection," said a spokesman for the region's Civil Engineering and Development Department (CEDD).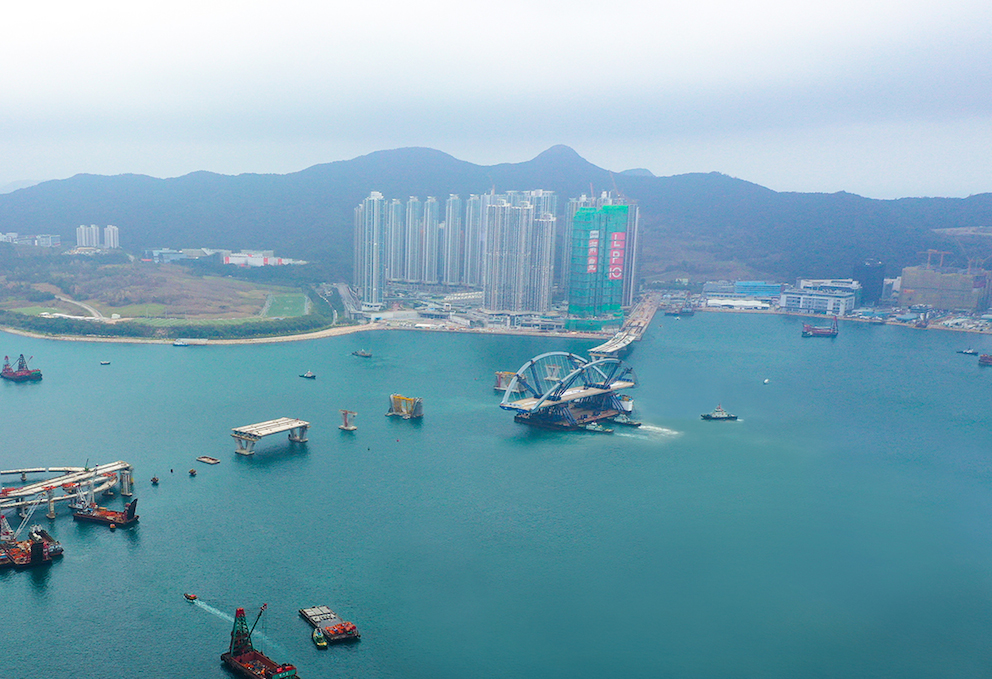 At high tide, the barge moved into position between the two piers
The 200m "Eternity Arch" is a component of the approximately US$722m, 1.8-km Cross Bay Link from the growing New Town of Tseung Kwan O at Junk Bay in anticipation of traffic congestion.
"The entire process lasted about five hours, commencing from 7am until close to noon," the spokesman said. "This is the first time the 'float-over method' has been applied for bridge construction in Hong Kong. The project team has conducted a meticulous analysis of every step to ensure smooth execution of the erection process."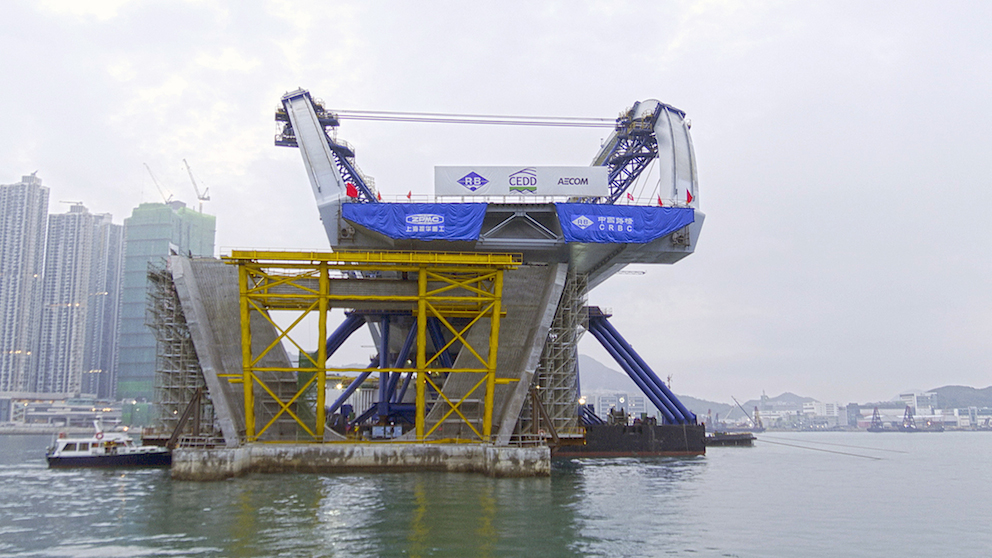 Once in place, the barge took on seawater to sink a metre
The bridge arrived in Hong Kong from the Chinese mainland on 16 February, resting on the barge moored at Junk Bay. On 24 February, the barge moved to a position 30m from the bridge piers for final preparatory work.
On Friday at high tide the barge moved into position between the bridge's concrete piers and began taking on 27,000 cubic metres of seawater, causing it to sink a metre, enough for bridge to touch down onto the piers.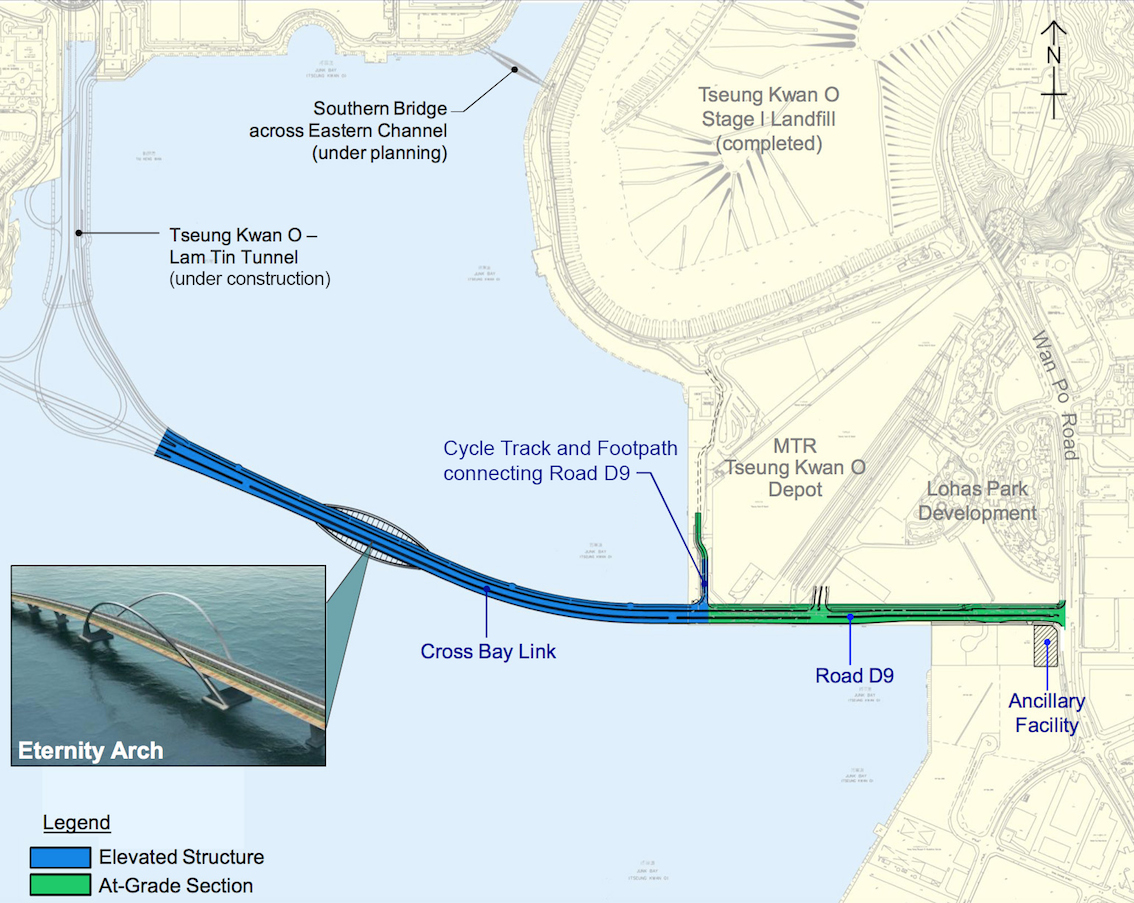 Overview of the Cross Bay Link
CEDD said the successful installation of the bridge marked a key milestone for the Cross Bay Link project.
As well as the Eternity Arch, the link comprises a marine viaduct of 1km in length and the Tseung Kwan O-Lam Tin Tunnel, also under construction. The link is scheduled for completion in 2022.

Images courtesy of Hong Kong's Civil Engineering and Development Department (CEDD)
Are you a CIOB member working on an interesting project in the Americas, Africa, Middle East, Asia or Continental Europe? Drop the Editor a line at: [email protected]