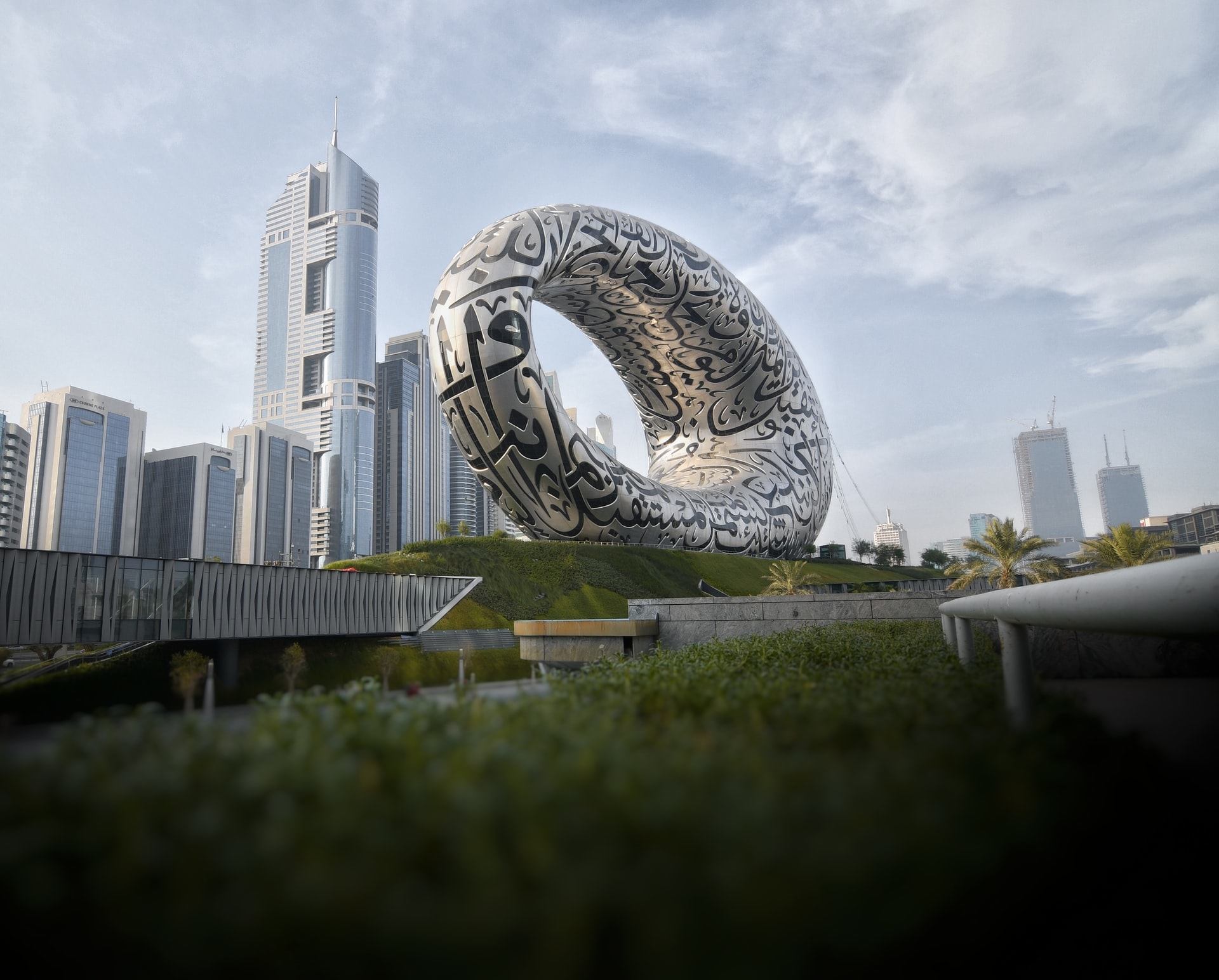 Dubai's Museum of the Future, developed by Meraas and opened to the public in February this year, is a striking landmark near the Burj Khalifa exploring the future of science, technology and innovation.
The architect, Dubai-based Killa Design, conceived the museum in three main parts: the elliptical void, which represents innovation; the upper building, which represents humankind; and the green hill, representing Earth.
Inside the green hill is a three-storey podium structure housing the museum's lobby, auditorium, restaurants, retail, parking and more, so the challenge was to create a strong, thinly clad, vegetated cover.
Maccaferri Middle East, subsidiary of Italian multinational geotechnical specialist Maccaferri, whose founder invented the gabion in the late 19th century, was chosen as the technology provider for the green cover system.
After studying the landscaping requirements, Maccaferri proposed to categorise the green cover system based on slope degree and to use its products accordingly, which in turn helped in the overall design, supply and construction of the hill.
First, Biomac cover was picked for slopes up to 35 degrees inclination. Second, Macweb Geocell was specified for slopes up to 45 degrees inclination. Finally, its Green Terramesh reinforced soil system was specified for slopes up to 70 degrees inclination.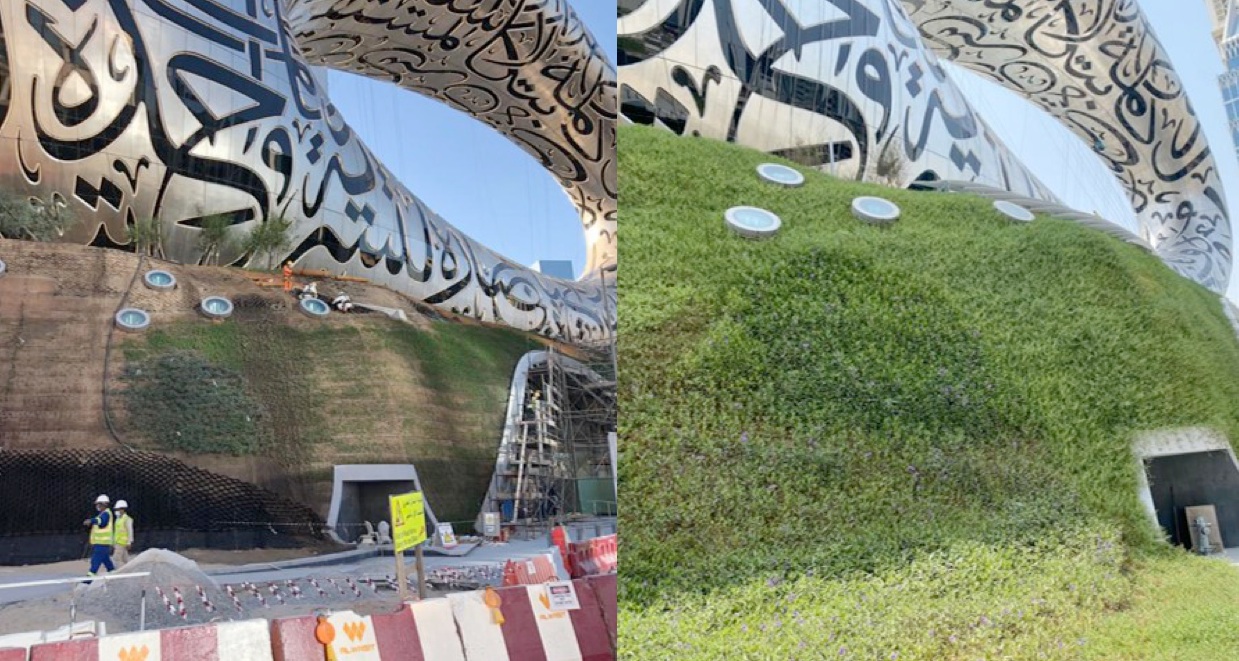 In the first two cases, continuous veneer reinforcement was proposed below the thin soil fill by means of Maccaferri wire netting, Macmat HS, which will be anchored on the concrete beams at the top.
Additionally, Macdrain drainage composite was proposed for use below the entire surface area of the cover for easy draining of continuous irrigation.
Maccaferri highlighted the fact that the sustainability embedded in their products and solutions is one of the main reasons why it was chosen to take part in the project.
Green Terramesh (3,500 sq m)
MacWeb (3,000 sq m)
MacDrain W (12,500 sq m)
MacHat HS (6,000 sq m)
BioMac natural (9,000 sq m)
DT Mesh (3,000 sq m)
The successful construction of the green hill fulfils the architect's intention to lift the striking building calmly above the metro line, giving visual relief in the urban environment, as well as a pleasant physical space for visitors to enjoy.