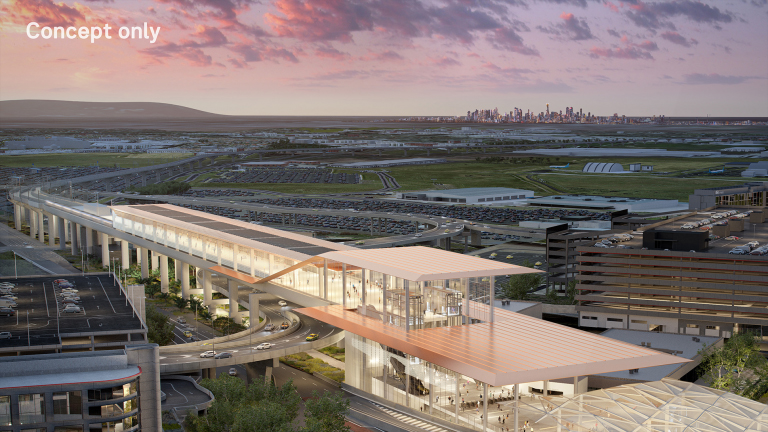 The government of the Australian state of Victoria has chosen a preferred consortium to deliver the first major works package for its Melbourne Airport Rail project.
The work will be carried out by the Sunshine Systems Alliance consortium, led by Australian companies CPB Contractors and John Holland Group, and including US engineers Aecom and KBR, France's Alstom and Metro Trains Melbourne.
When complete, the rail link will provide passengers with a 30-minute trip between the airport and central Melbourne, and will "facilitate connections to the regional and metropolitan rail network".
John Holland is a subsidiary of China Communications and CPB is a subsidiary of Cimic, which is owned by Spain's ACS.
Joe Barr, the chief executive of John Holland, said the project would "shape a new era of travel for Victoria, transforming connections between the rest of Australia and the world, and strengthening trade access".
He added: "Along with our partnership on the city-shaping Metro Tunnel, John Holland is thrilled to be involved in delivering another major rail project as part of the Victorian Government's Big Build programme."
Juan Santamaria, the chairman of Cimic, said: "We are excited to have the opportunity to contribute our infrastructure expertise to the Melbourne Airport Rail project, which is a transformative project for Victoria, providing the first connection between Melbourne Airport and the state's regional and metropolitan train network.
"This is city-shaping infrastructure that will generate significant economic benefits for the people of Victoria."
The scope of works includes major improvements to Sunshine Station including a second pedestrian concourse. There will also be an elevated flyover at Albion to separate airport trains from metropolitan and regional services.
The Victorian government estimates that the project will cost up to US$8.4bn. It says the business case for the scheme suggests it will deliver economic and connectivity benefits equal to $2.10 for every dollar spent and increase Victoria's gross state product by up to A$17.9bn.