Kazakhstan Railway (Kazakhstan Temir Zholy, or KTZ) began work this week on a rail bypass around the commercial capital of Almaty.
It will run between the towns of Zhetygen and Kazybek Beka and will involve laying 130km of track and building 13 bridges.
According to the website Railfreight.com, the line will reduce the load on the Almaty hub by 40% and reduce the cargo delivery time to 24 hours. It did not give a value for the project.
The move will ease congestion in the route between China and Europe via Kazakhstan. China Railways reports that rail traffic between east and west surged 27% in the first seven months of 2023, reaching just over a billion containers.
The increase is partly driven by e-commerce orders from Europe to Chinese vendors on Amazon and Chinese platforms like Temu.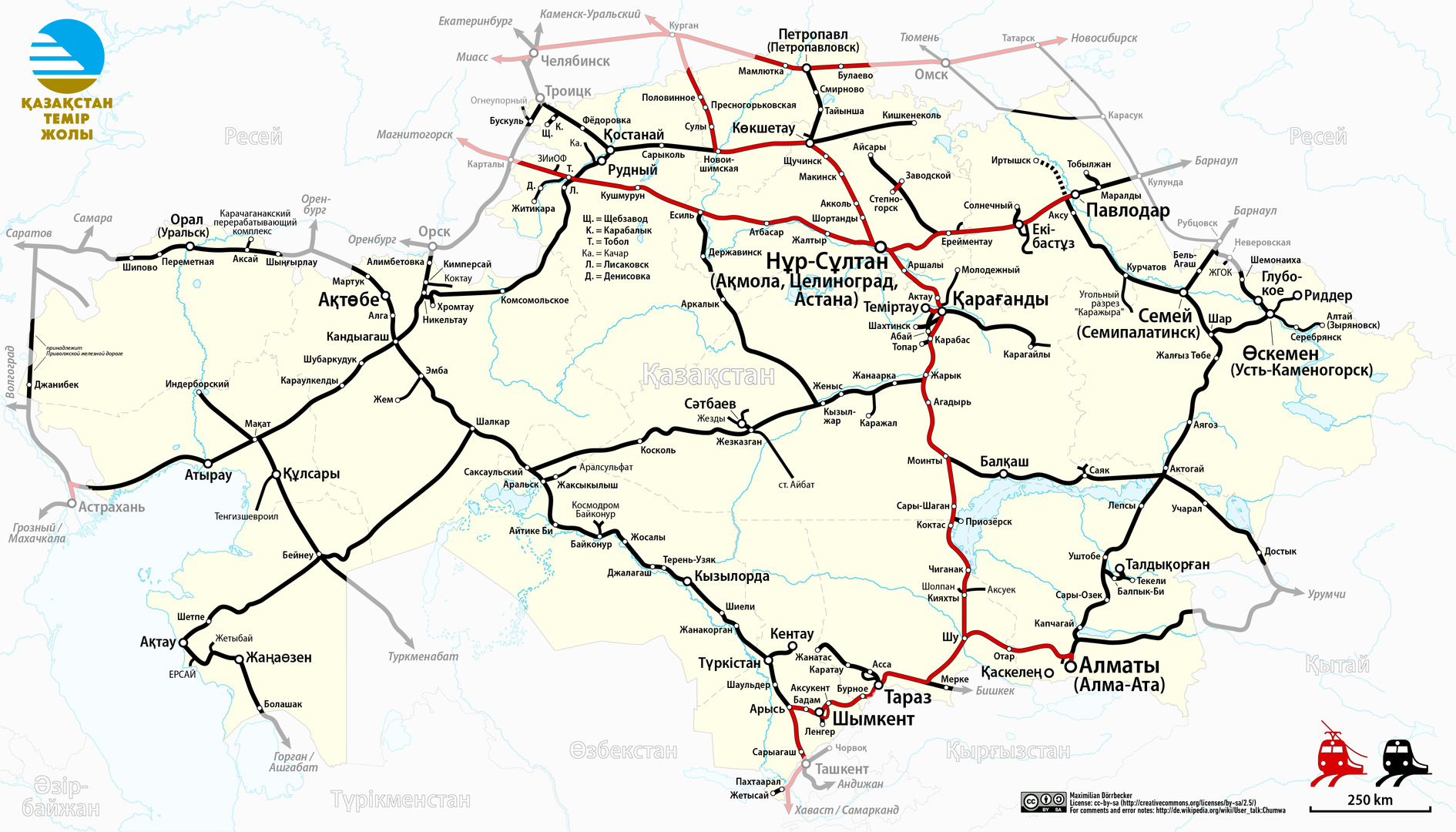 In 2022, 59% of retailers selling through the Amazon website were based in China, and are estimated to have carried out business worth $200bn.
Another factor is an increase in grain transportation from Kazakhstan to China in the wake of the Ukraine war. This has grown fourfold between September 2022 and June 2023, year on year, and KTZ believes that that could double in 2024.
Other measures taken include the double-tracking of an existing line between China and Kazakhstan via the town of Moyynty.
A new line is also being built between the towns of Ayagoz to Bakhty, making another connection to China in northeast Kazakhstan.