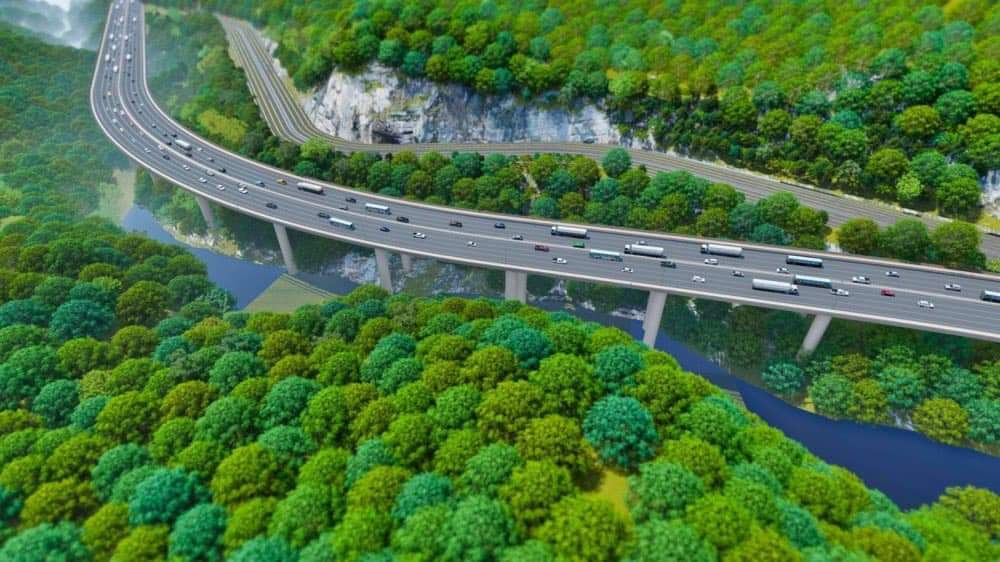 El Salvador has confirmed on Twitter that it has awarded a $410m highway contract to South Korean company Dongbu.
Los Chorros highway is a 15km extension to the Pan American Highway between the municipalities of Santa Tecla and San Juan Opico, both of which are located on the northwest outskirts of San Salvador, the country's capital.
The scheme, which is being developed by El Salvador's Ministry of Public Works (MOP), will involve expanding the existing highway from four to eight lanes and building a 1km viaduct.
Finance comes from a $410m loan from Korea Export–Import bank and the Central American Bank for Economic Integration. As a condition for the loan, the government had to pick a Korean company.
Romeo Rodríguez, El Salvador's public works minister, said in an interview with broadcaster Canal 12 that the project would be the largest in El Salvador's history. He added that the loan would be repaid over 40 years and would have a concessional interest rate of 0.15% and a 10-year grace period.
He said: "It was a favourable loan, and came with certain conditions like choosing Korean companies for the project." After bidding opened in January, Dongbu was the only company to come forward.
According to the minister, talks with the company will take place this week to start construction, which will take approximately three years.
The supervision contract has still not been awarded. Business website BN Americas reported in December that MOP received proposals from Dohwa Engineering and a consortium formed by South Korean firm Pyungh Engineering and Spain's Intecsa-Inarsa for the role.
The project is part of the government's western corridor masterplan to improve circulation in El Salvador.