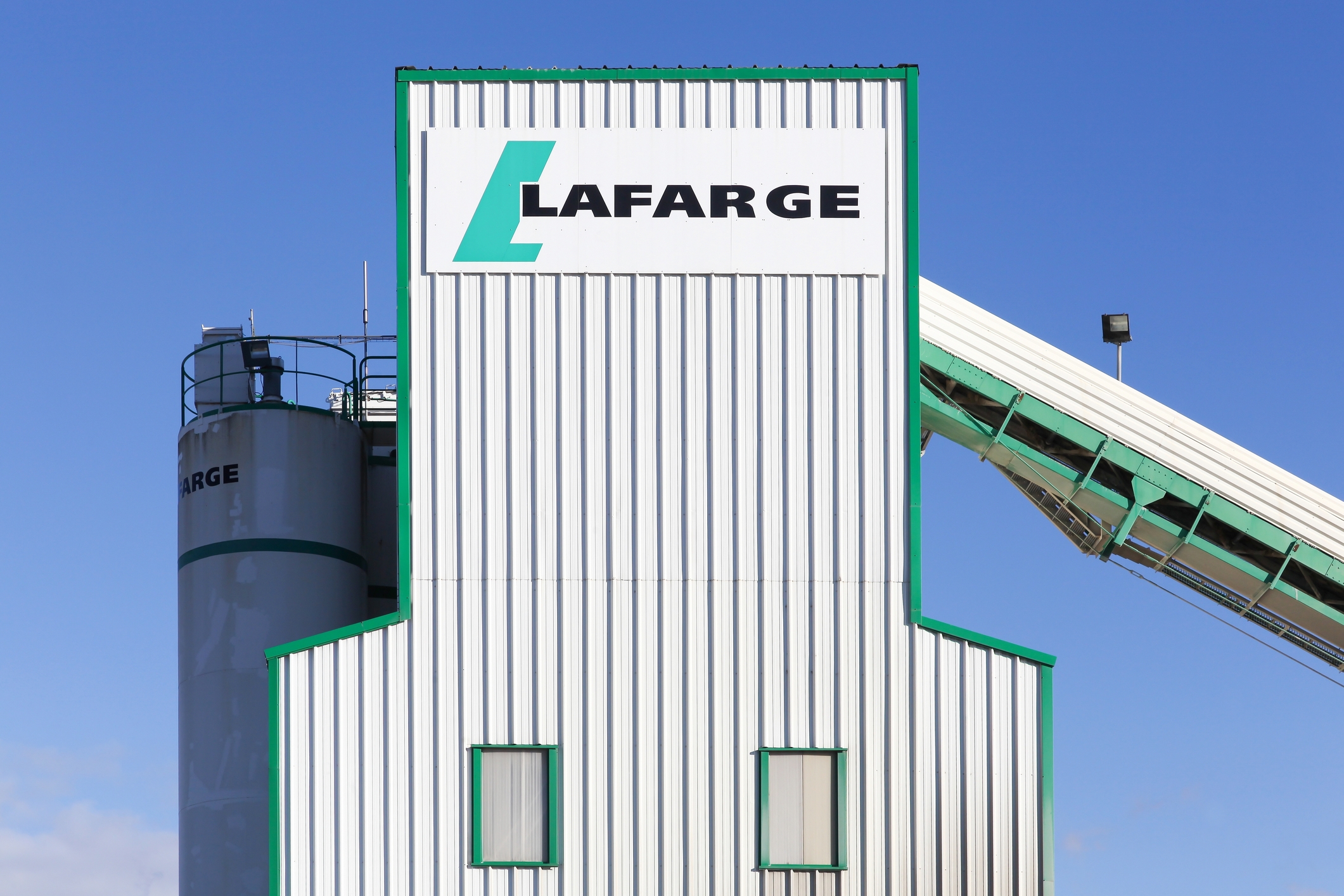 French cement manufacturer Lafarge has agreed to pay $777.8m to the US Department of Justice (DOJ) after pleading guilty to conspiring to provide material support and resources to the Islamic State (ISIS) and al-Nusrah Front (ANF) terror groups to keep a factory running in Syria during its civil war.
Lafarge and its now-defunct subsidiary Lafarge Cement Syria (LCS) paid the groups nearly $6m between August 2013 and October 2014 in exchange for permission to operate the Jalabiyeh Cement Plant in northern Syria, the DOJ said.
The companies also negotiated what the DOJ called "effectively, a revenue-sharing agreement" with ISIS, where the terror group got 750 Syrian pounds for each ton of cement they sold.
In return, Lafarge expected ISIS to take action against its competitors, either by stopping the sale of imported Turkish cement in areas under the terror group's control, or by imposing taxes on competing cement that would allow Lafarge to raise its prices, the DOJ said.
LCS made some $70.3m in revenue during the period, said the DOJ.
"The defendants partnered with ISIS, one of the most brutal terrorist organizations the world has ever known, to enhance profits and increase market share — all while ISIS engaged in a notorious campaign of violence during the Syrian civil war," said Deputy Attorney General Lisa O. Monaco.
She added that the case shows the need for companies operating in high-risk environments to invest in robust compliance programmes.
US Attorney for the Eastern District of New York, Breon Peace, called it a "staggering crime".
"In the midst of a civil war, Lafarge made the unthinkable choice to put money into the hands of ISIS, one of the world's most barbaric terrorist organizations, so that it could continue selling cement," he said.
"Lafarge did this not merely in exchange for permission to operate its cement plant – which would have been bad enough – but also to leverage its relationship with ISIS for economic advantage, seeking ISIS's assistance to hurt Lafarge's competition in exchange for a cut of Lafarge's sales."
Lafarge's parent company, Switzerland's Holcim, has issued a statement saying that Lafarge had pled guilty to one count of "conspiring to provide material support to designated foreign terrorist organisations", after which Lafarge Cement Syria (LCS) stopped operating.
The BBC notes that the case is the first in which a company has pleaded guilty in America for aiding terrorism.
Holcim said Lafarge's actions took place before the merger between the two companies was finalised in July 2015, and that the DOJ recognises the "conduct did not involve Holcim in any way".
The DOJ noted that former Lafarge and LCS executives concealed activity in Syria from Holcim and external auditors before and after the acquisition.
Earlier this year, the company rebranded as "Holcim US" in America, where it had been previously known as LafargeHolcim.
Holcim says it learned of allegations against Lafarge from media reports in 2016 and hired a US law firm to investigate, overseen by its board of directors. It reported its findings in 2017, which led to Eric Olsen, the former chief executive, leaving the company.
Lafarge issued a statement, saying: "Lafarge and LCS have accepted responsibility for the actions of the individual executives involved, whose behaviour was in flagrant violation of Lafarge's code of conduct. We deeply regret that this conduct occurred and have worked with the DOJ to resolve this matter."