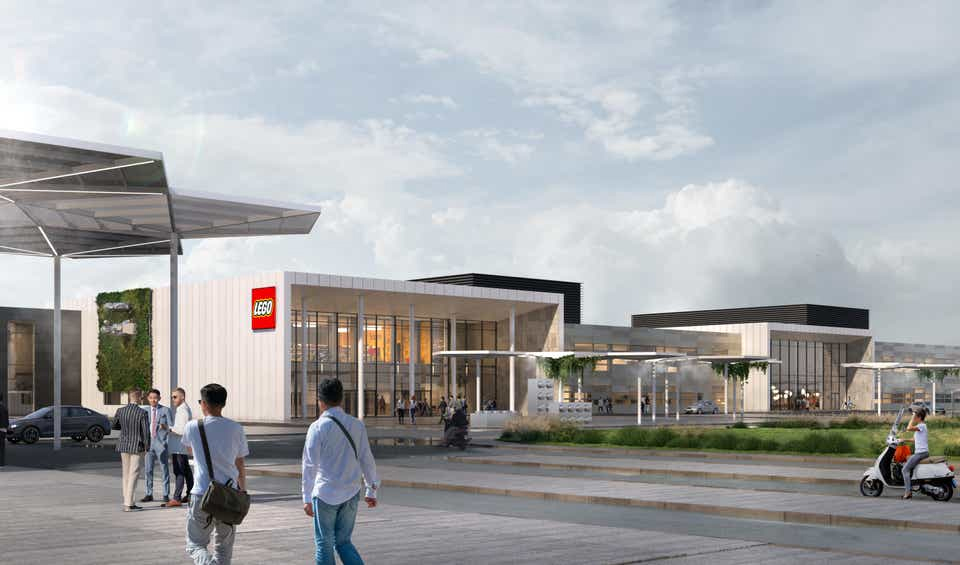 Denmark's Lego Group has signed a memorandum of understanding with an industrial park developer to build a $1bn Lego factory in Vietnam that would be its first factory to operate on a carbon-neutral basis.
If the project goes ahead next year as planned, it would be sited on a 44ha site in Binh Duong province, around 50km north of Ho Chi Minh City.
The developer is the "Vietnam Singapore Industrial Park Joint Venture" (VSIP), a collaboration between Singaporean developer Sembcorp and Vietnam's Becamex IDC.
The factory will be Lego's sixth manufacturing site worldwide, its second in Asia and the only one to be carbon neutral.
Lego's choice of Vietnam follows three years of double-digit sales growth in the region. The company notes in a press release that the factory will be close to major markets, allowing it to respond quickly to shifts in demand, shorten its supply chain and avoid the carbon cost of shipping its product over long distances.
Carsten Rasmussen, the company's chief operations officer, thanked the Vietnamese government for supporting the plan.
"Their plans to invest in expanding renewable energy production infrastructure and a collaborative approach to working with foreign companies who are seeking to make high quality investments, were among the factors in our decision to build here," he said.
The factory will have solar panels on its roof and VSIP will build solar projects separate from the factory that will produce enough renewable energy to power the plant. The developers also plan to plant 50,000 trees to offset vegetation destroyed on the site.
The building itself will aim to meet a minimum standard of LEED Gold, which also covers water and waste. The factory will be designed to accommodate electric vehicles and outfitted with energy efficient production equipment.
Nguyen Phu Thinh, the general director of VSIP, commented: "We are excited to collaborate with the Lego Group on this important investment and honoured they selected Vietnam Singapore Industrial Park in Binh Duong Province. We are committed to offering international companies high quality investments and sustainable solutions to create attractive long-term development opportunities."
The plan is for the factory to start operating in 2024.