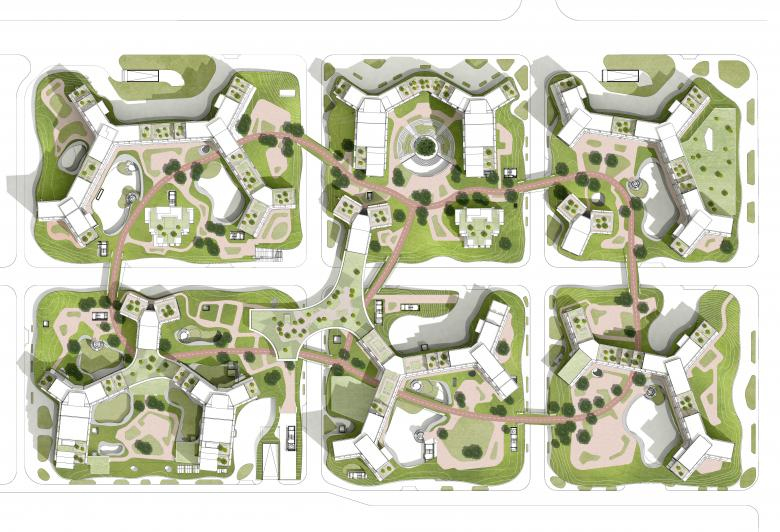 MAD Architects' first social housing project, made up of 12 residential towers, has been completed in the centre of its home city of Beijing.
The Baiziwan development, containing 4,000 homes, is intended to avoid the uniformity that characterises much of China's recent mass housing, World Architecture reports. It does that by giving each tower its own idiosyncratic layout and jerky variations in height contained in a neat 9.4ha rectangular plot. 
MAD was commissioned to design the project by Beijing's Public Housing Centre to improve the living conditions of low-income communities near the city's central business district. The move is intended to prompt other cities to create living space for young people and low wage earners in China's increasingly expensive urban housing market.
The central street contains shops, cafés, restaurants, kindergartens, pharmacies, bookshops and elderly care facilities.
Some 80% of the low-energy buildings were made off-site, and the arrangement leaves room for about 4.5ha of green space.
A video of how MAD expects the finished project to look and feel can be seen here.
Ma Yansong, the founder of MAD, has been researching the history of social housing in China and elsewhere since 2014, the year the project was announced. The work was carried out with the help of students from Tsinghua University and Beijing Architecture University.