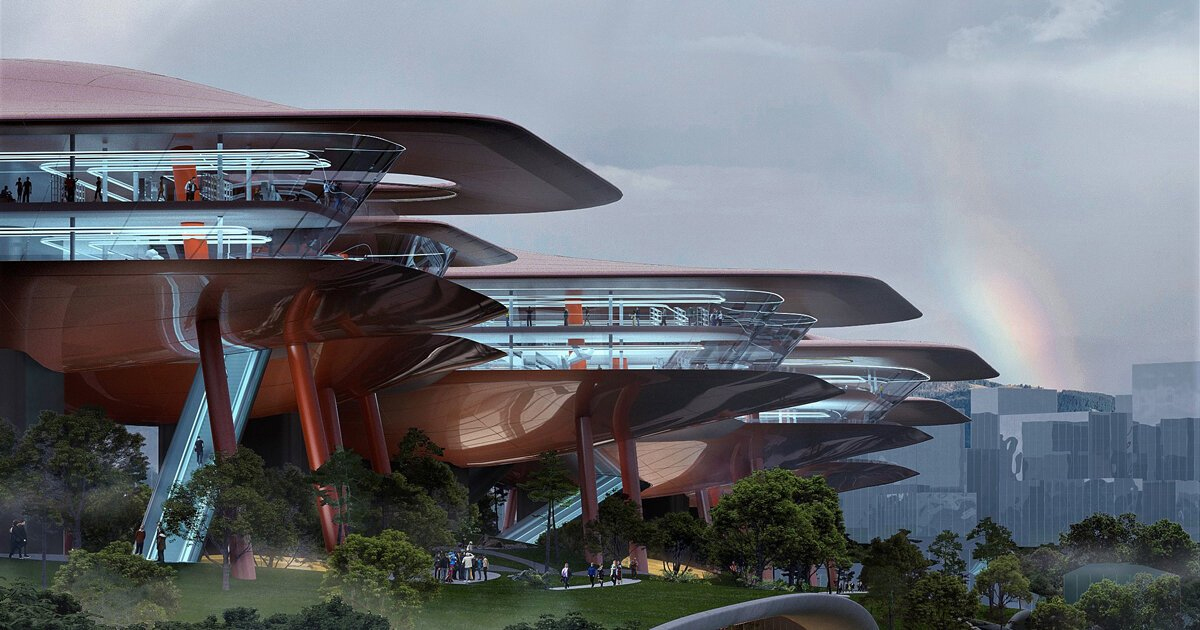 Beijing-based MAD Architects and the China Academy of Building Research (CASR) have won an international competition to design a terminal for cruise ships on the Yangtze River in Chongqing.
The Cuntan International Cruise Centre, which will replace a cargo terminal, will be a 65,000-sq-m development in the Liangjiang New Area made up of a 15,000 sq-m-cruise port and 50,000 sq m of commercial space.
The design envisages six aluminium-clad orange buildings of varying heights connected by a 430m "river skywalk". The colour and form of the buildings were inspired by the orange gantry cranes that served the cargo terminal.
According to Ma Yansong, founder of MAD, the cranes resembled "living alien creatures that gave a sense of surrealism. The new scheme is therefore not only about reflecting the industrial colours of the past, but also about respecting this original surrealism. We have designed the elevated buildings as if they were a futuristic, free-walking city, seemingly arriving here from elsewhere, and perhaps travelling elsewhere once again someday."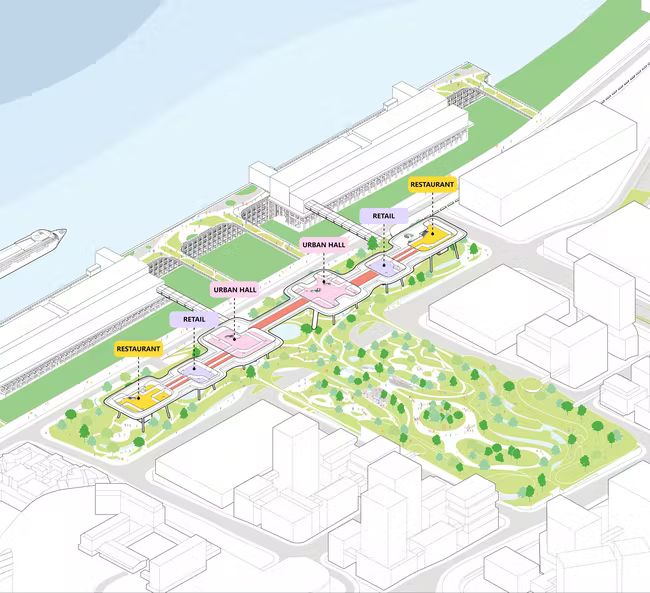 Beneath the buildings will be the Cruise Ship Landscape Park and Cruise Ship Hall. There will also be a link to the adjacent Pier Park and the Century Cuntan Park, which make up 10ha of urban green space.
The cruise centre is part of a wider plan to transform the area. Early last year, the Chongqing Municipality adopted the Cuntan International New Town Master Plan and the Cruise Ship Home Port Area Urban Design, with an ambition to create an "integrated ship, port, city, tourism, shopping and entertainment" district: the world's preeminent river cruise port.
Chongqing, which has a population of about 8,750,000 people, is located in the central Chinese province of Sichuan.
Construction of the centre is expected to begin in November and be completed by 2027.