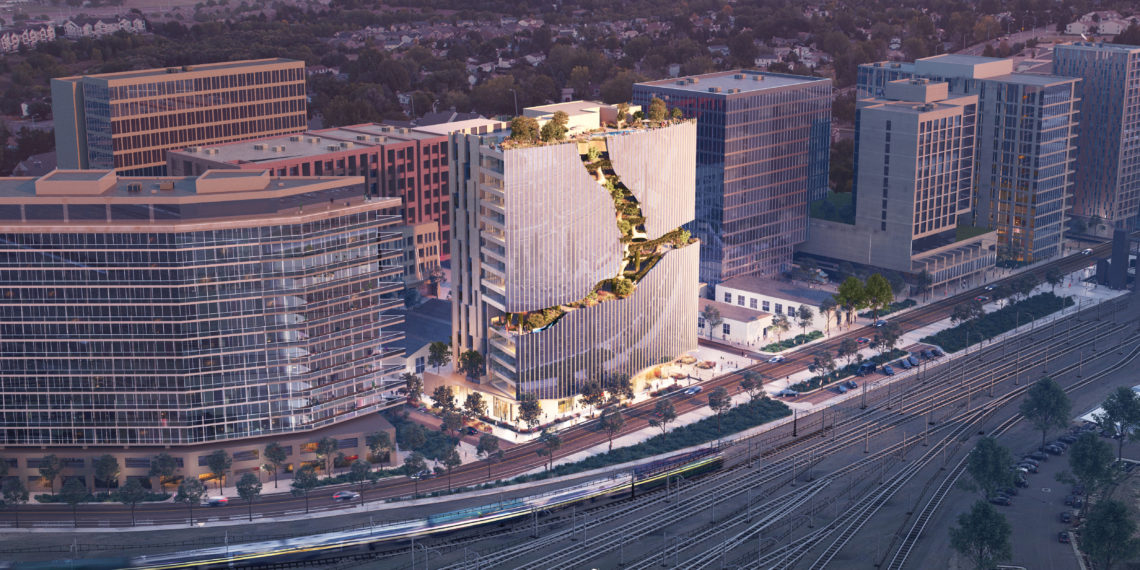 Work has begun on Beijing-founded MAD Architects' third US project: a 16-storey residential building in Denver that appears to have been ripped open to reveal its green stuffing.
One River North is a 66m-tall apartment block made up of 187 units and 1,200 sq m of green spaces, including a landscaped walkway that winds over four floors and a rooftop terrace complete with pool, spa and garden.
The project's principal developers are The Max Collaborative, Uplands Real Estate Partners and Wynne Yasmer Real Estate.
Davis Partnership Architects is serving as the executive architect and Saunders Construction is acting as the main contractor for the project; both are Denver companies.
The "crack" in the façade, which covers 10 storeys, is a reference to Colorado's dramatic mountain scenery. Kevin Ratner, co-founder of The Max Collaborative, commented that the aim was to create a model that "shows how we should be … surrounding ourselves in the natural environment, bringing nature into our homes and creating authentic, biophilic experiences coupled with modern comforts and conveniences".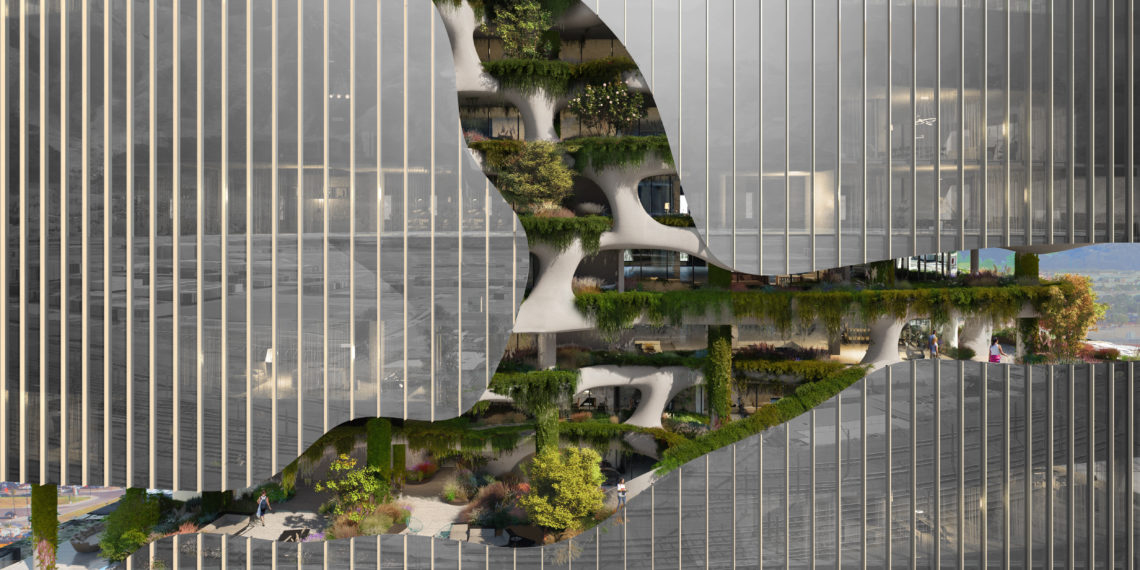 He added: "The nature-inspired design by MAD Architects was influenced by Colorado's legendary landforms and merges nature and architecture to inspire a well-balanced life. Its glass façade is likewise ribbed with louvres that regulate sunlight and soften its visual presence, shaping a serene retreat in the sky."
Mad was founded in 2004 in Beijing. One River North is the firm's third project to break ground in the US, following the Lucas Museum of Narrative Art, under way in Los Angeles, and the Gardenhouse, which opened in Los Angeles in 2020. A design for The Star office building on Sunset Boulevard, central Hollywood, was unveiled in September.
Renderings courtesy of One River North.