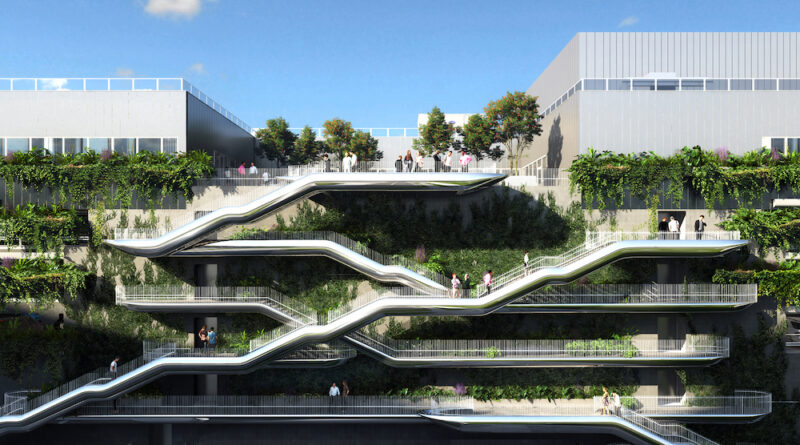 Beijing-based MAD Architects has published renderings for a transport hub serving a new district in northwest Milan, Global Design News reports.
The 11,200 sq m Mobility and Logistic hub will be added to the Milano Innovation District, which combines research and education space with offices and retail.
MAD is known for surreal designs that mimic natural forms. For this project, the design signature is a set of 29m-high polished metal staircases that connect the hub's seven storeys, and the vegetation planted throughout the façade.  
The building will have a prefabricated concrete frame to simplify construction, and will conform to LEED standards with 8,000 sq m of photovoltaic panels on its roof.
The hub has laboratories, offices and a supermarket. However, its main function is to provide space for up to 1,500 cars. Visitors can leave their automobiles at the hub and proceed on foot, or use the district's electric transport options.
The project was designed in collaboration with Italian designers Andrea Nonni, Bolognese consulting engineer Open Project and Turin-based engineer Progeca.