Work on Malaysia's East Coast Rail Link (ECRL) passed the half-way mark in August, said Datuk Hasbi Habibollah, the country's deputy transport minister.
According to the New Straits Times, he told Malaysia's parliament that the bridge construction using beam launcher machinery, dredging, and tunnel construction were being carried out along the line.
He added that work had begun on two of the line's biggest civil engineering elements, the first and second Genting tunnels. The first tunnel had progressed 3.10km and the second 4.3km, out of a total distance of 16.4km, he said.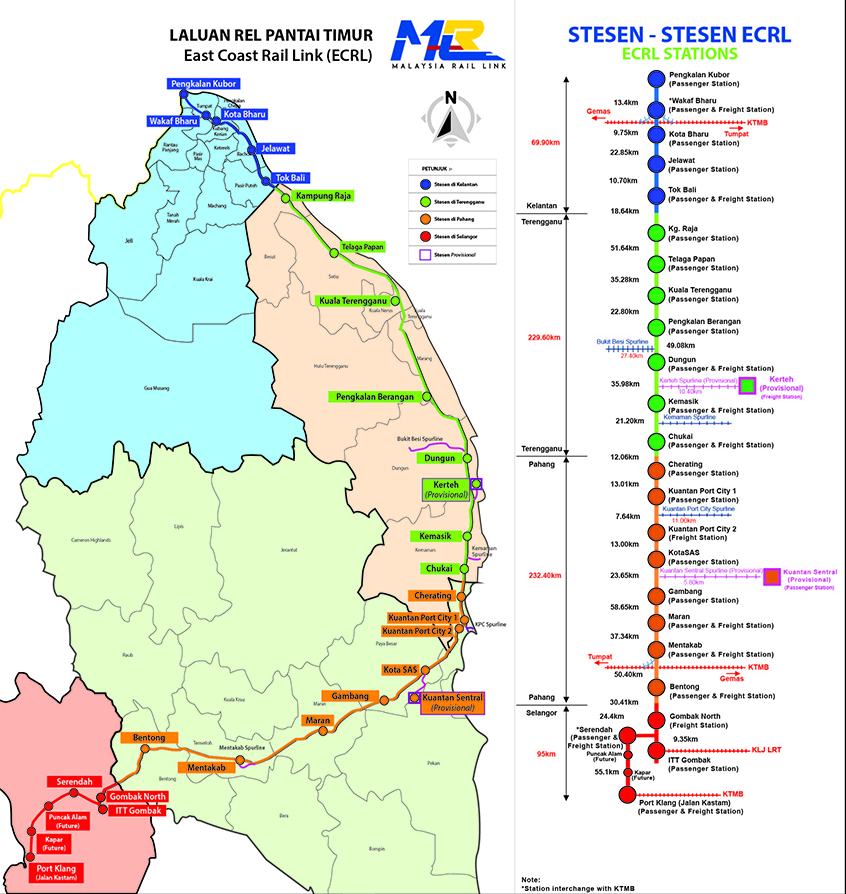 The line, a flagship of China's Belt and Road programme, is being build by China Communications Construction with the help of some 2,785 subcontractors, consultants, and suppliers.
The line covers 665km and is expected to cost $12bn. The original plan was for a 688km railway costing $13.3bn, which former prime minister Mahathir Mohamad attacked as excessive.
The line will have 20 stations and will connect Kota Bharu in northeast Malaysia near the Thai border, to Port Klang in the southwest of the country.