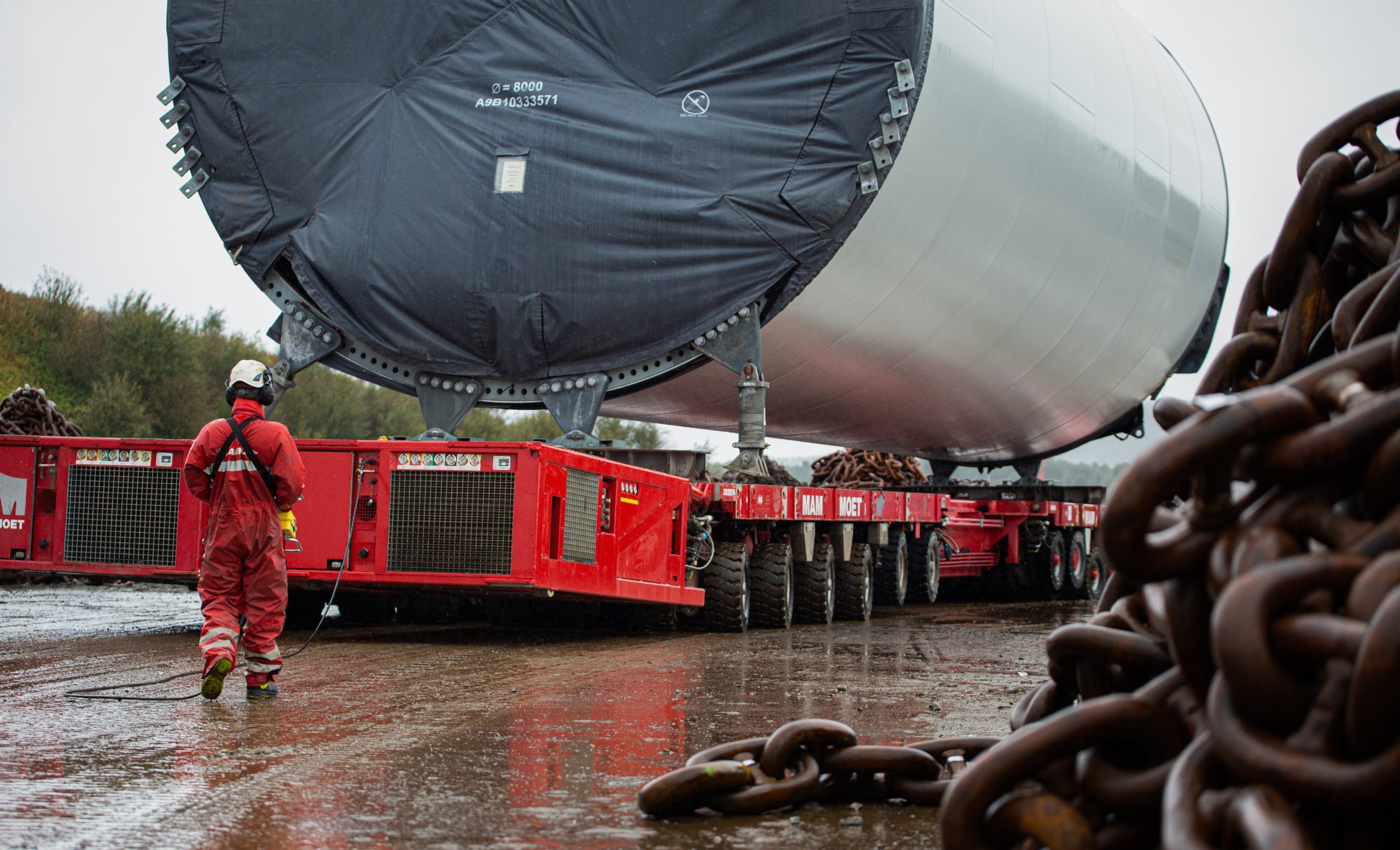 Dutch heavy-lift specialist Mammoet has launched the world's first electric heavy-lift vehicle for moving bridges, wind turbines, and big power station components.
It developed a retrofit kit to electrify its self-propelled modular transporters (SPMTs), commonly used to shift objects that are too large for a conventional truck.
The initiative was part-financed by a Dutch government programme for decarbonising logistics. Mammoet worked with a provider of zero emission powertrains for heavy industry to create the electric power pack.
Mammoet invented the SPMT in 1984, and there are now more than 40,000 axle lines in use around the world. The company comments that "this next step in its story will reduce their carbon and nitrogen oxide emissions to nil and "point the way towards a sustainable future for heavy transport".