Dutch architect Mecanoo has unveiled the Amstel Design District, an 80,000 sq m development in Amsterdam complete with offices, housing, commercial spaces, amenities and a design museum.
The scheme includes social housing, mid-rent residential units, private sector homes and communal facilities that act as informal meeting points.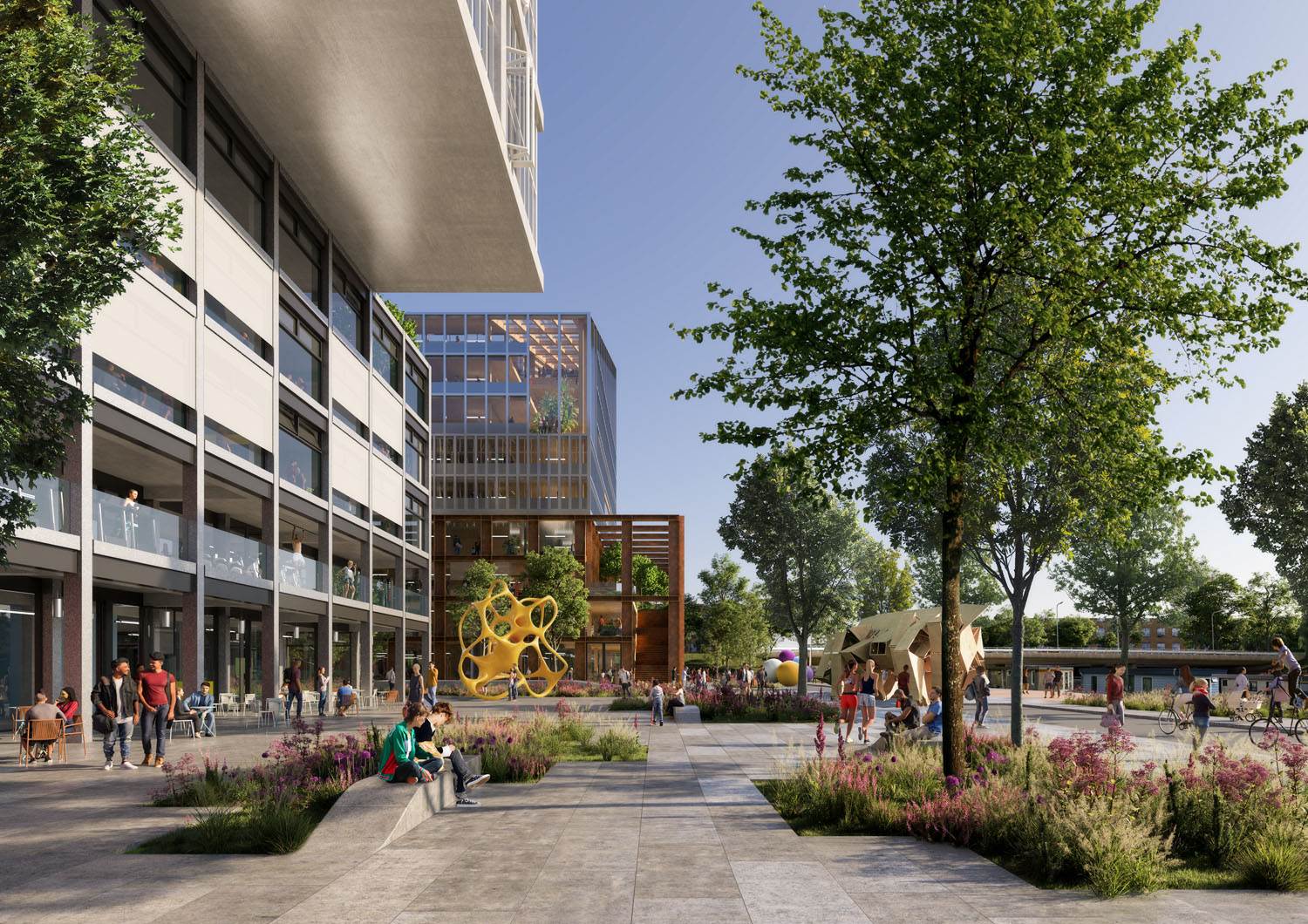 The project contains stacked volumes with setbacks that respond to their surroundings by shaping the public space between the buildings as pocket parks and plazas that run through the masterplan.
Working areas will include "green retreats" for employees, and building will contain green roofs that provide water retention and water buffering.