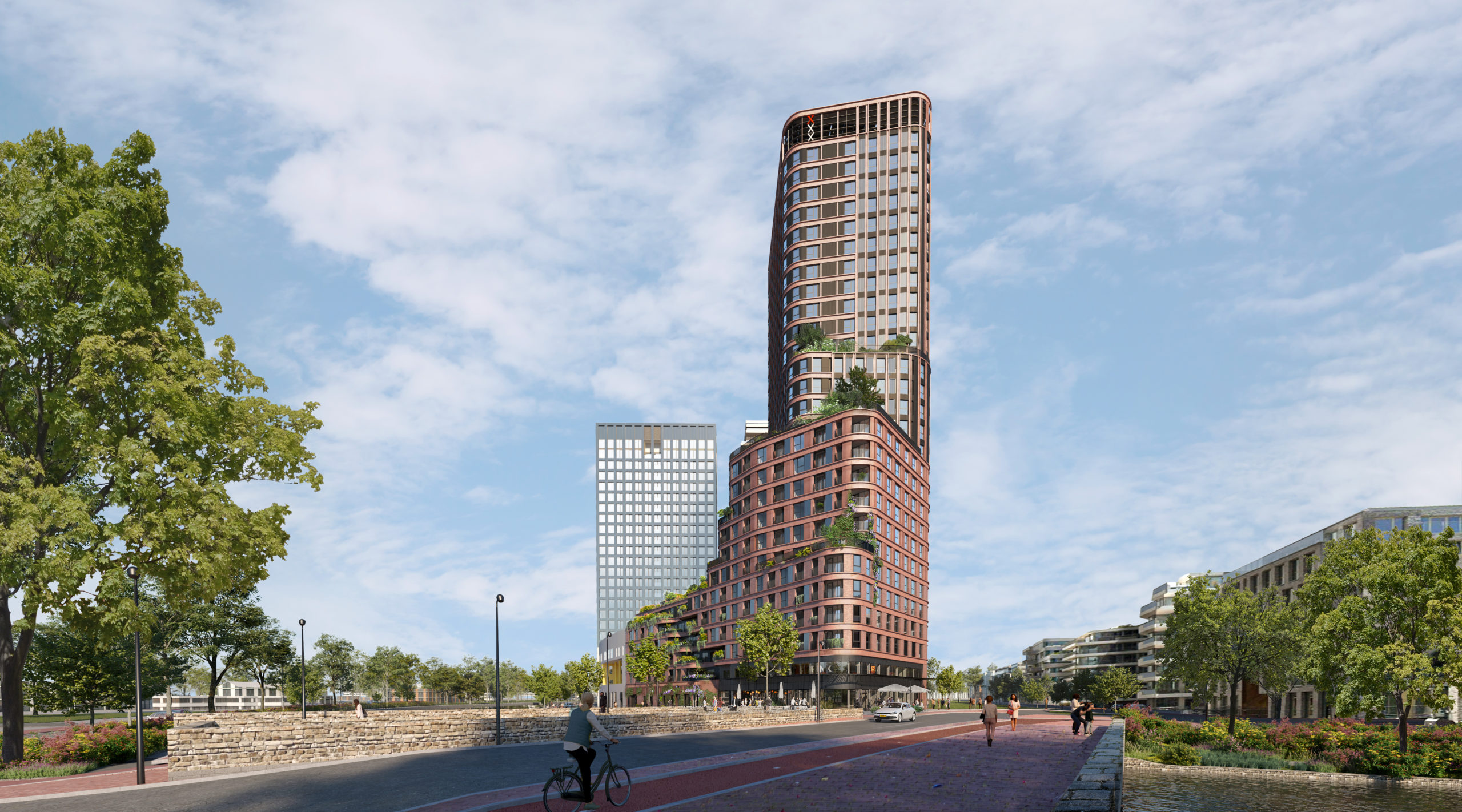 Work on Dutch architect Mecanoo's deep-green Brink Tower will begin in north Amsterdam in the next week or so after the project was granted planning permission.
The aim is to make the 90m-tower carbon-negative by fitting it with array of energy generating and conserving features. These will include photovoltaics and passive solar harvesting, wind turbines and an aquifer thermal energy storage system.
According to Mecanoo, "brink" is a Dutch word for a green, open space where people meet. It said: "Bringing people together to live in a healthy, plant-filled and sustainable project is also at the heart of the Brink Tower."
The project is being developed by local company DubbeLL and financed by Xior Student Housing. Its 28 storeys will combine a commercial plinth with 406 apartments, 120 of which will be offered at an affordable rent. There will also be a residential care facility, co-working space, a community centre and leisure amenities such as a bowling alley and cafe.
The 30,000 sq m building will have a red-brick façade between bands of concrete, and will be topped by communal terrace and roof gardens. As well as giving residents a choice of outdoor space, the aim is to promote biodiversity with nests and nooks for birds and insects.
The contractor for the scheme is Belgian company Cordeel, structural engineering was carried out by local consultant Van Rossum Raadgevende and services were handled by Nelissen Ingenieursbureau of Eindhoven. Dutch firm Merosch was the sustainability consultant.
Work on the project is expected to be complete in 2025.