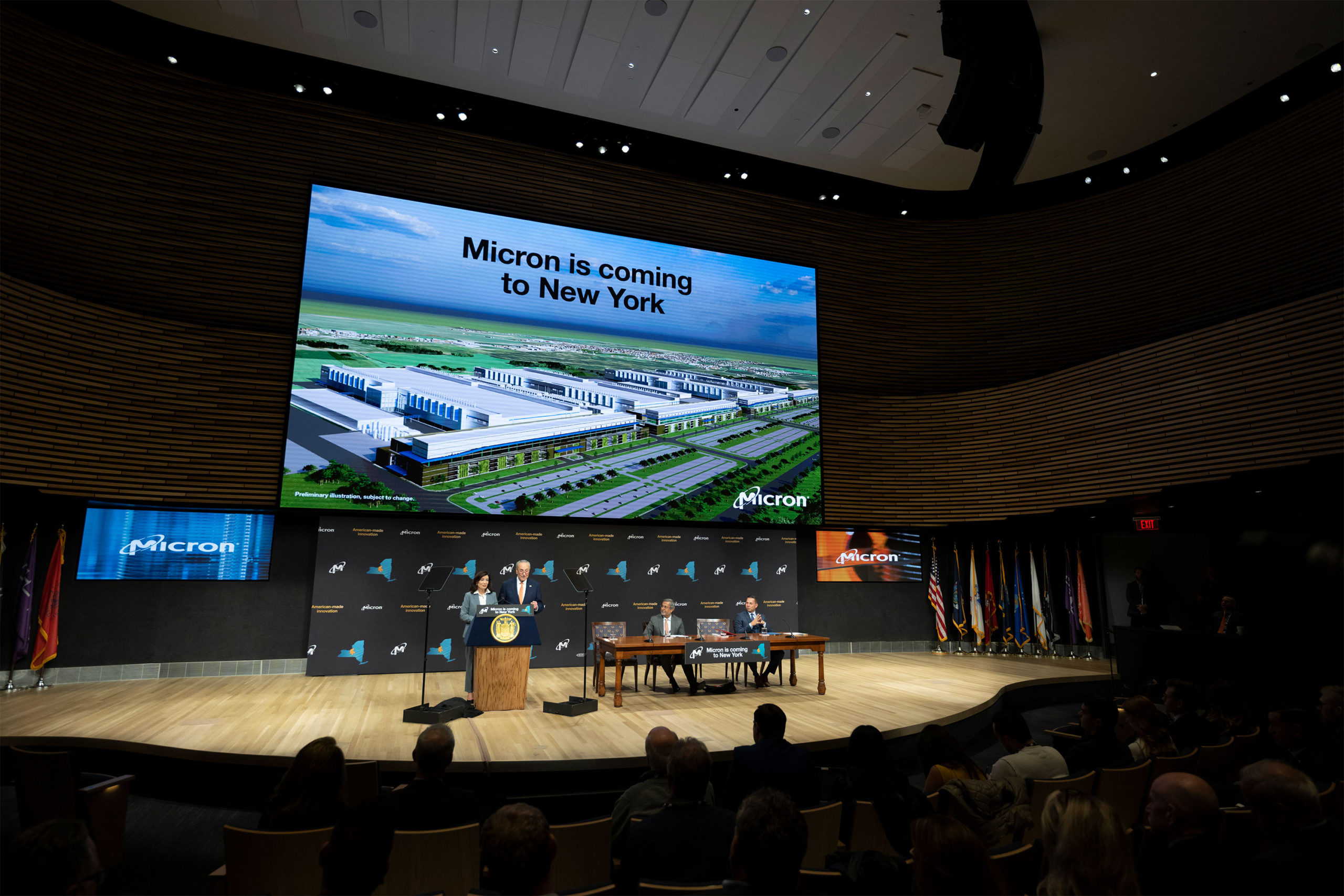 US chipmaker Micron Technology announced yesterday that it planned to set up a massive memory chip complex in New York state.
The company said its decision was a response to the passing of the CHIPS and Science Act, which provides some $53bn in subsidies for investment in chip fabrication plants on American soil.
It commented: "Micron intends to invest up to $100bn over the next 20-plus years, with the first phase investment of $20bn planned by the end of this decade." It added that this would create nearly 50,000 jobs: 9,000 of which would be "high-paying Micron jobs" and the remainder "community jobs".
The complex will be built in the town of Clay, about 10 minutes outside the city of Syracuse. According to Micron, it will be the largest investment in New York's history and will result in the world's largest semiconductor fab.
The site could eventually include four 6.6ha cleanrooms, accounting for a total of 22ha of cleanroom space – equal to about 40 US football fields.
Micron said the choice of New York state was influenced by the amenities available, the area's "pool of diverse talent", and research centres such as the Albany NanoTech Complex and the US Air Force Research Laboratory.
There will also be $5.5bn in incentives from New York State over the life of the project.
The company also pledged that the fab would recycle all its water and run entirely on renewable electricity. It also intends to attain LEED Gold status.
Site preparation work will start in 2023 with construction beginning in 2024.