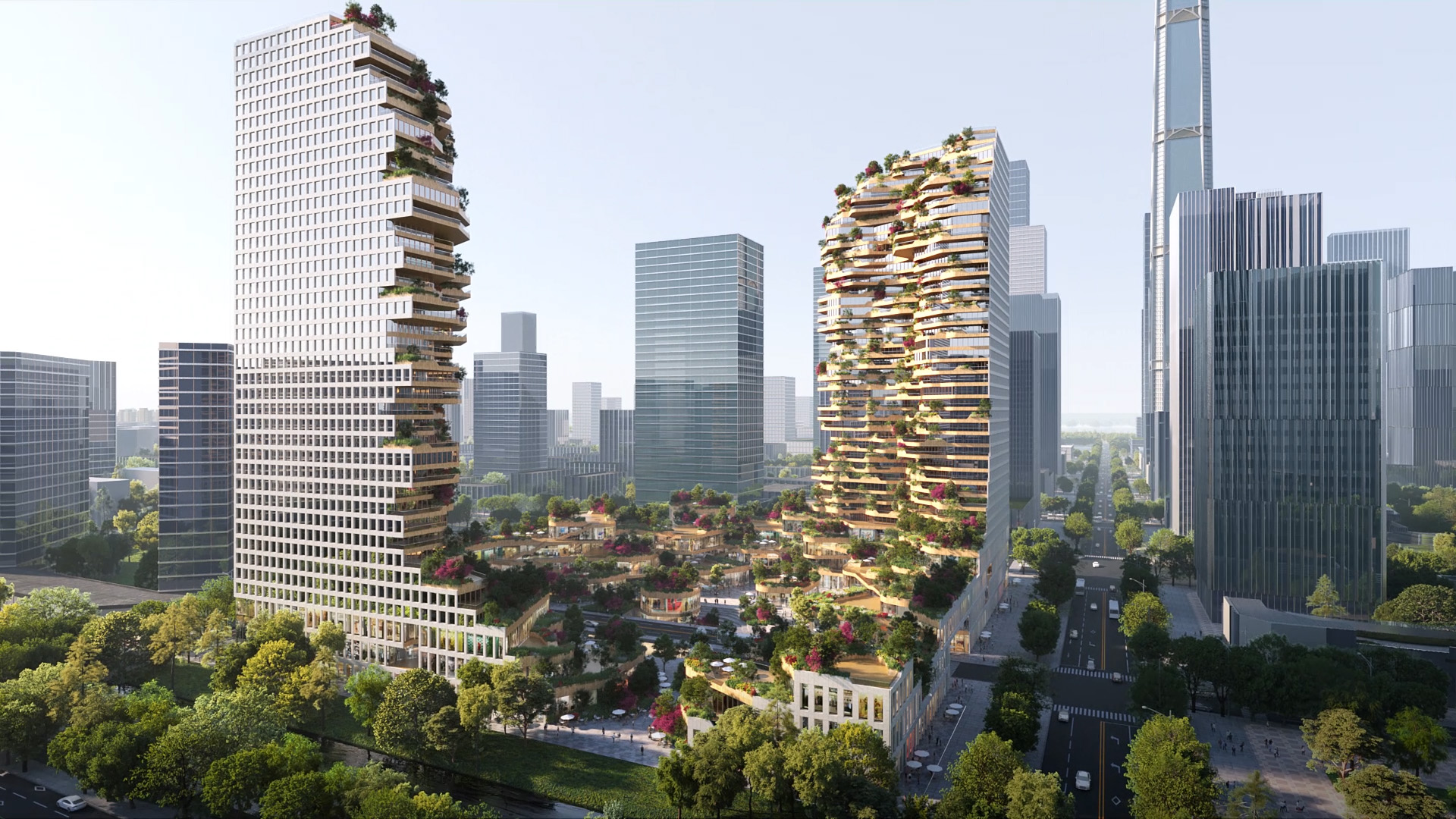 Dutch architect Mvrdv has designed Oasis Towers, two 150m-tall buildings in Nanjing, eastern China.
The 40-storey L-shaped towers will sit on the north and south corners of the site, with a perimeter formed by a raised podium at the structure's third and fourth floors.
Commercial space will occupy the building's first three floors with the rest comprising residential space.
A green landscape will cover the development's ground level and cascading terraces.
Each storey of the building features a differently curved balcony, but the floor plans for each of the levels are almost identical.
The centre of the development will contain an underground connection to a metro station.
The Oasis Towers are based in Nanjing's Jiangbei New Area, an expansion of the city west across the Yangtze River. The development is located in Jiangbei New Area's Financial District.
Winy Maas, Mvrdv's founding partner, said: "The contemporary architecture of Nanjing takes its inspiration from nature in form and appearance.
"With Oasis Towers we wanted to push this trend to the max – not only emulating nature with curving, stratified 'cliffs', but also to literally incorporate nature into the design with the greenery and by tapping into natural processes."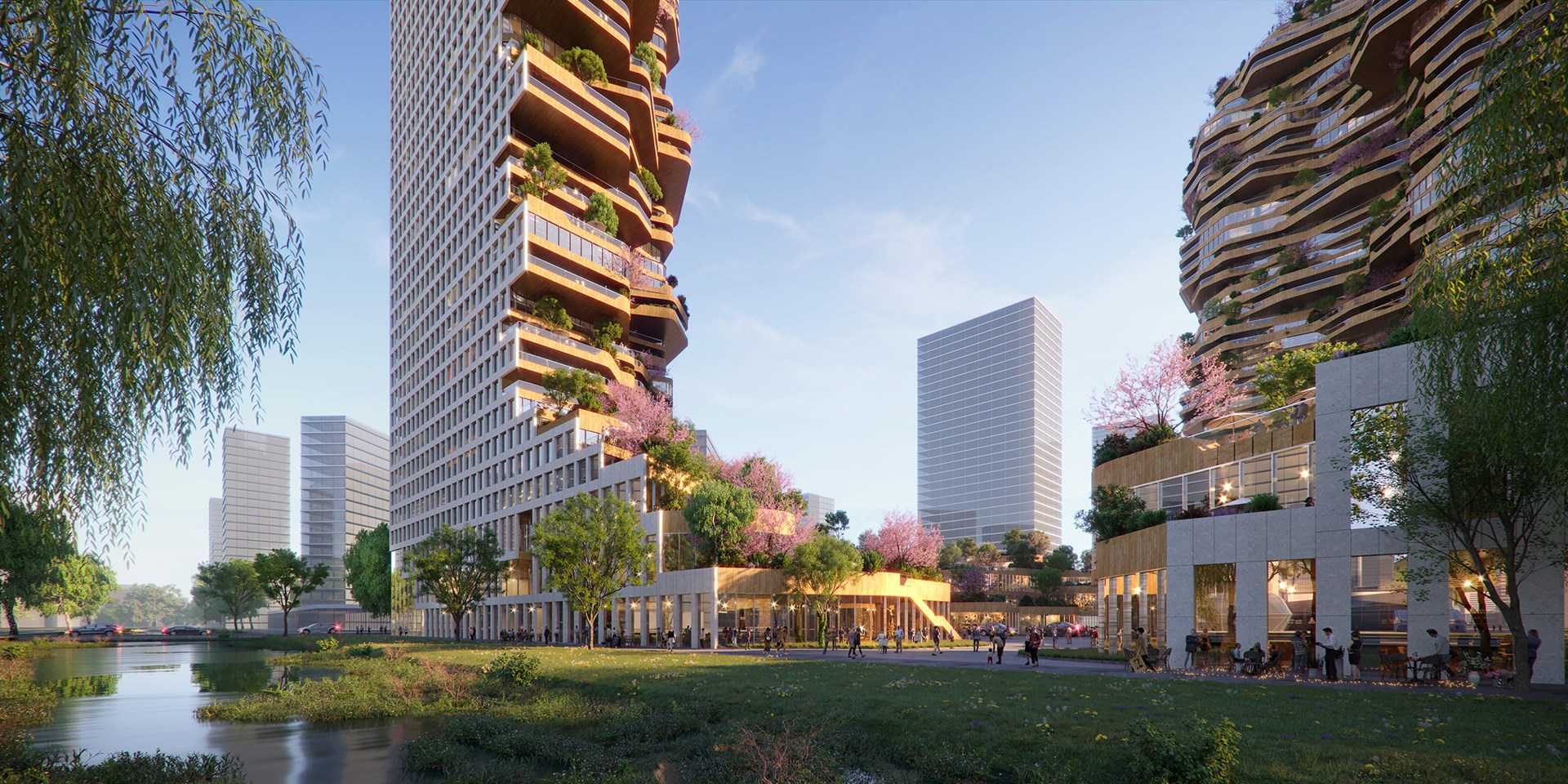 Mvrdv will now work with Nanjing Jiangbei New District Financial Center Development Co. on the design development phase.