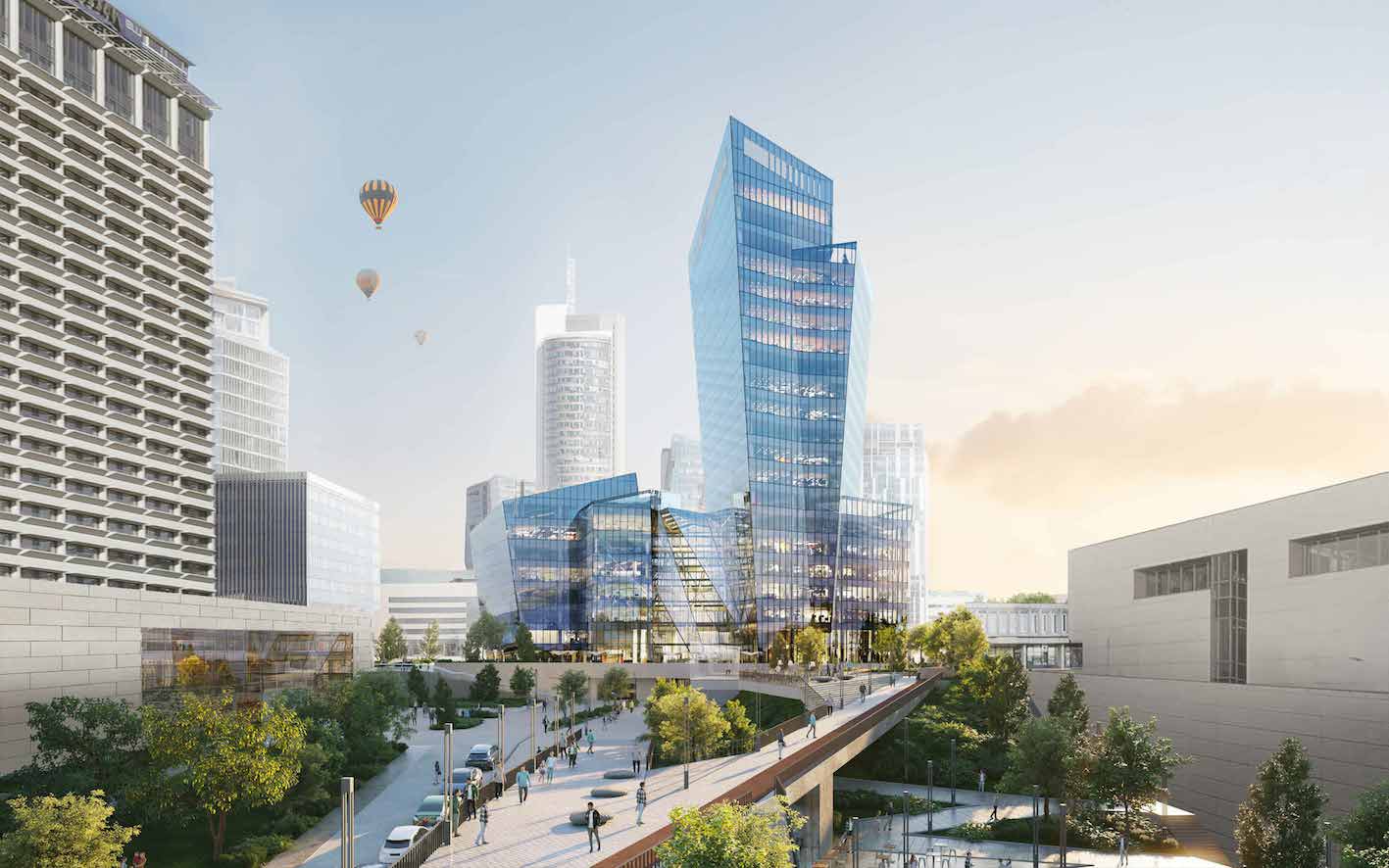 The Studio Libeskind-designed 'Artery' commercial tower is now rising from the ground in the central business district of Vilnius, the capital of Lithuania.
Its developer told GCR that when complete in the summer of 2023 the pandemic would be "left behind" and that only "advanced, courageous" companies would be sought as tenants.
Located on Konstitucijos Avenue, the 20-storey tower is billed by its developer, Lords LB Asset Management, as one of the most complex construction projects currently underway in the country. Lords LB Asset Management is investing €69m in the scheme.
Its name reflects the developer's ambition that it becomes a new landmark and the main business artery of Vilnius.
In a press note to GCR, Marius Žemaitis, fund manager for Lords AB, said he believed that by then, "the pandemic will be left behind, and business leaders will return to offices with vigorous energy and new ideas".
Daniel Libeskind, the studio's multi-award-winning founder, said: "Our goal was to create a symbol of modern architecture that could transport the essence of Vilnius Old Town into the future.
"The exceptional architecture of the building will enrich the urban hill of Konstitucijos Ave and will reflect the city's desire to embrace the architectural innovations of the 21st century, while maintaining strong ties with the beauty of the historic architecture."
Architect Archinova was also involved in the design.
Tenants of Artery would be "the most advanced, courageous and most promising companies", according to Žemaitis.
"We already feel a significant interest in the new business centre, its values and aura," he added. "We talk to a wide variety of companies with different profiles and sizes. We are creating an A+ class space where businesses will be able to settle regardless of their size – whether it's 10 or 500 employees. It will be a business centre that stands out due to its energy, community and its competent neighborhood."
Public areas of the complex will have cafes and shops, and an underground passage will connect Europe Square and the White Bridge on the River Neris.