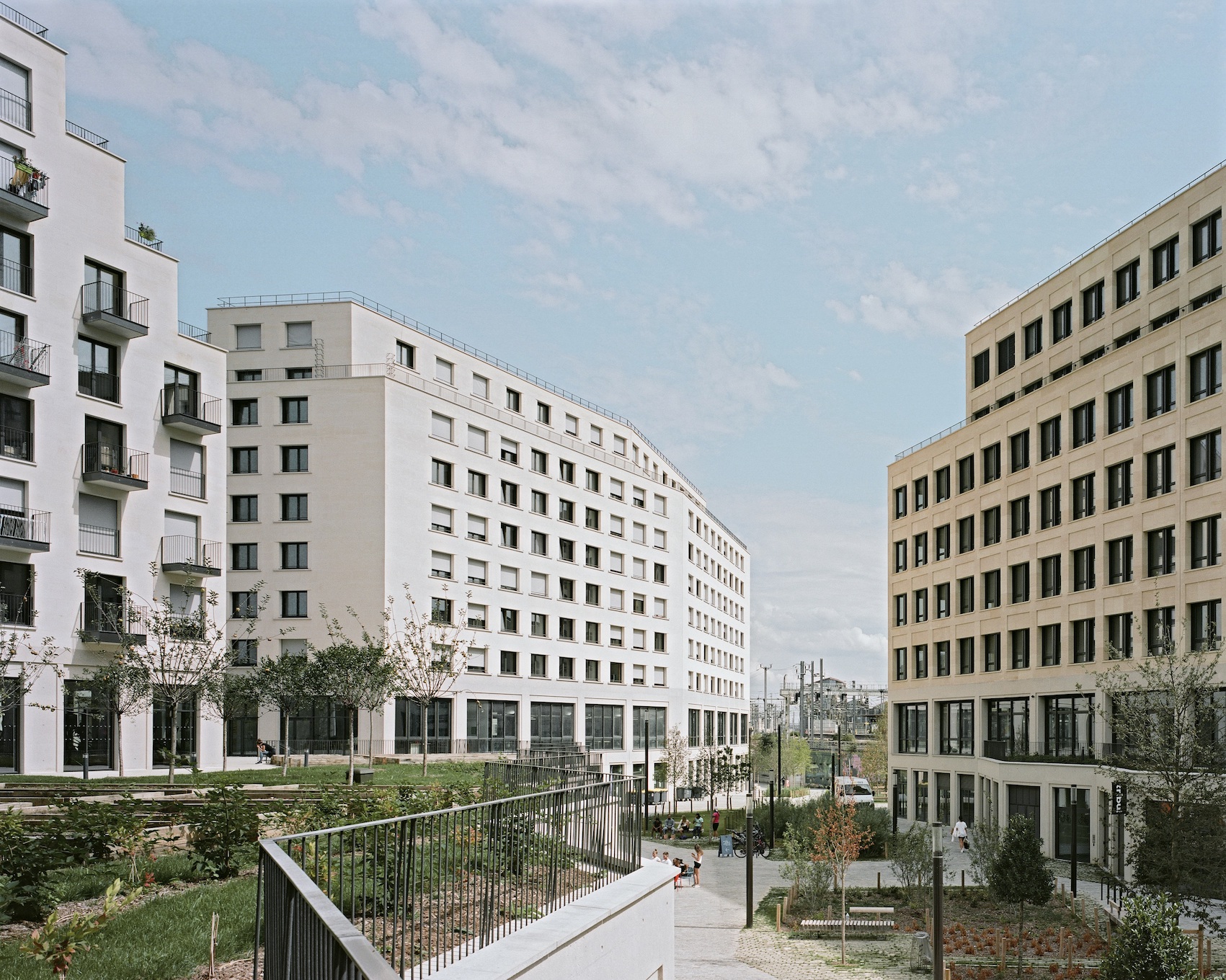 People have started moving into a new mix-use quarter in Paris built predominantly with stone.
It is "the largest building site using solid, load-bearing stone since Haussmann!" says its architect, TVK.
Together, the four buildings use more than 2,500 cubic metres of stone, a quantity TVK says is "unheard of today".
It makes the development, called Éole-Évangile Triangle, an "instantly recognisable part of the Parisian landscape", TVK adds.
Developed by Linkcity, a subsidiary of Bouygues Bâtiment, the Triangle has 118 homes, a 164-unit student residence, a 230-bed youth hostel, a 130-room hotel, a 159-unit residence for young workers, shops, a sports hall, offices, and a 7,000-sq-m public garden with vegetables and fruit trees.
The 1.3-hectare site on the rue d'Aubervilliers in the 19th Arrondissement was a patch of post-industrial wasteland – formerly the site of the Villette gasworks (1858-1955) – with good transport links.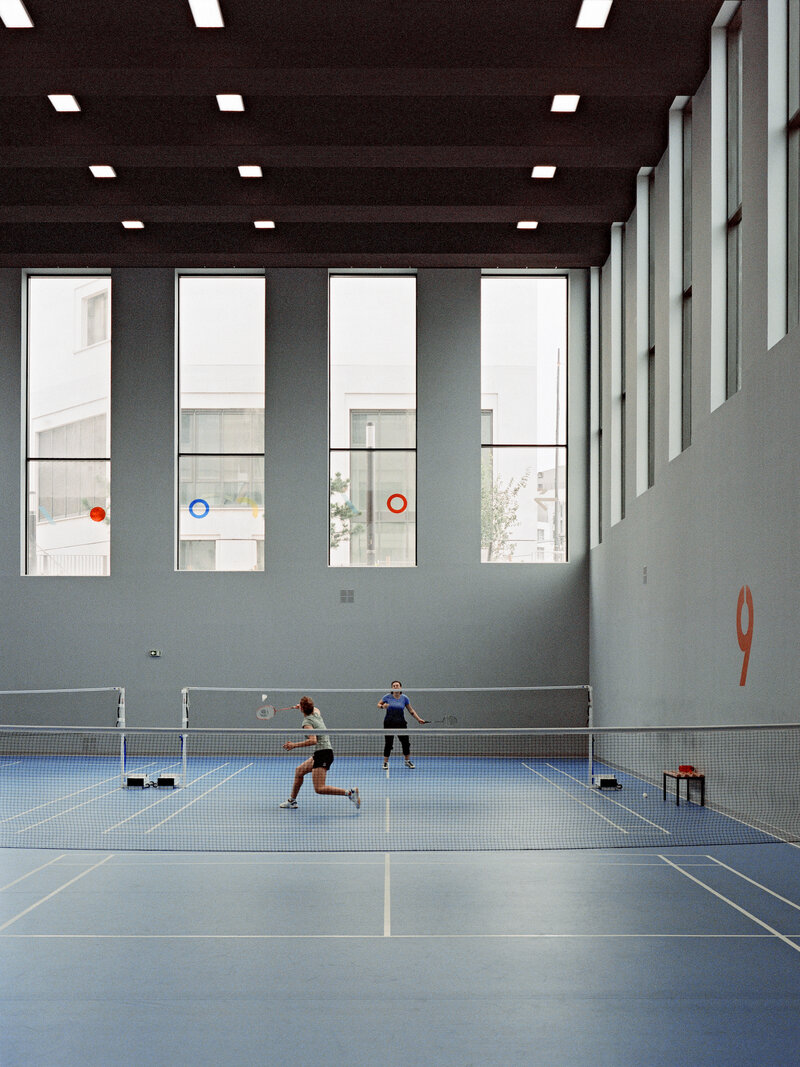 Building and civil engineering: Berim Engineering, Carbone 4, AMOES.