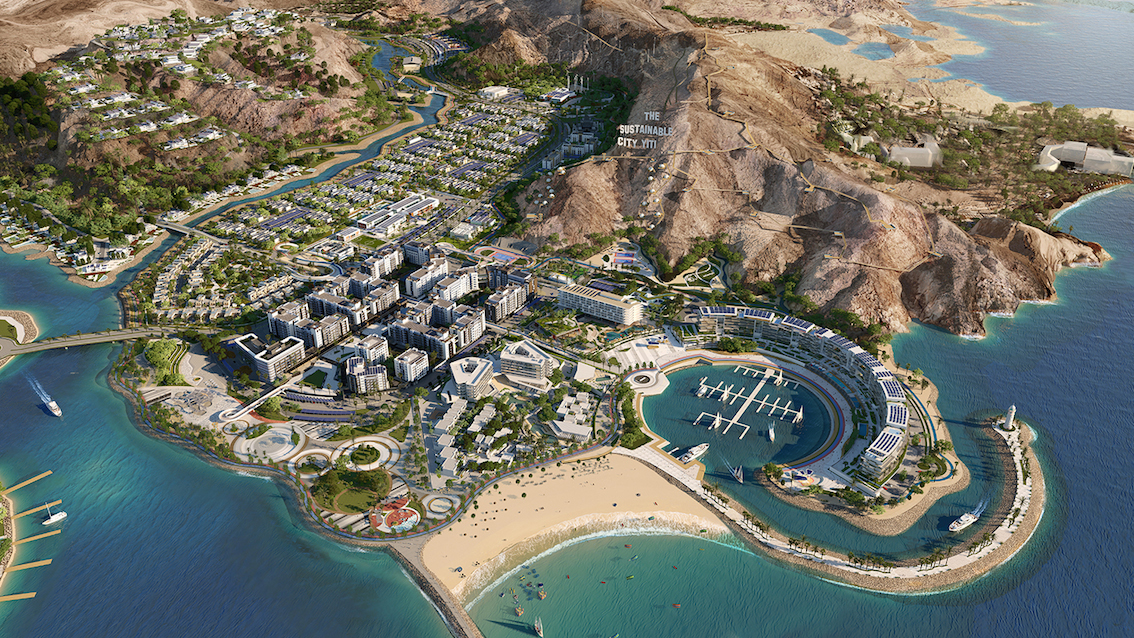 The first contract to build a sustainable tourist resort in Muscat, capital of the Sultanate of Oman, has been won by local contractor Galfar Engineering & Contracting. The company will build the city of Yiti's central plaza, as well as its commercial and residential buildings.
Galfar's work will be worth about $195m (75 million Omani riyals) out of the total project cost of $1bn. The work was awarded by the Sustainable Development & Investment Company (SAOC), a joint venture between Oman Tourism Development Company (Omran Group) and Diamond Developers.
The project, announced in January, is aimed at attracting tourists to Muscat. The first phase will include 1,657 energy-efficient homes, including 300 villas. There will also be shops, schools, an equestrian centre and the "SEE lab" to showcase the latest green technology.
The final two stages of the scheme will be announced later this year.
Galfar announced the award in a filing to the Muscat Stock Exchange. It commented: "We expect these contracts to be important in underpinning the company's revenues and in boosting its endeavours for expansion of its activities."
Muscat-based Galfar was founded in 1972 and describes itself as a multidisciplinary engineering and construction company with a turnover of more than $1bn, making it one of the top five construction companies in the Gulf. It employs around 23,000 people.
It works in the Omani market, mainly on infrastructure projects. Work under way includes Salalah International Airport in the south of the country and a number of road-widening and water projects, including a distribution network in Nizwa, a town about 80km southwest of Muscat.