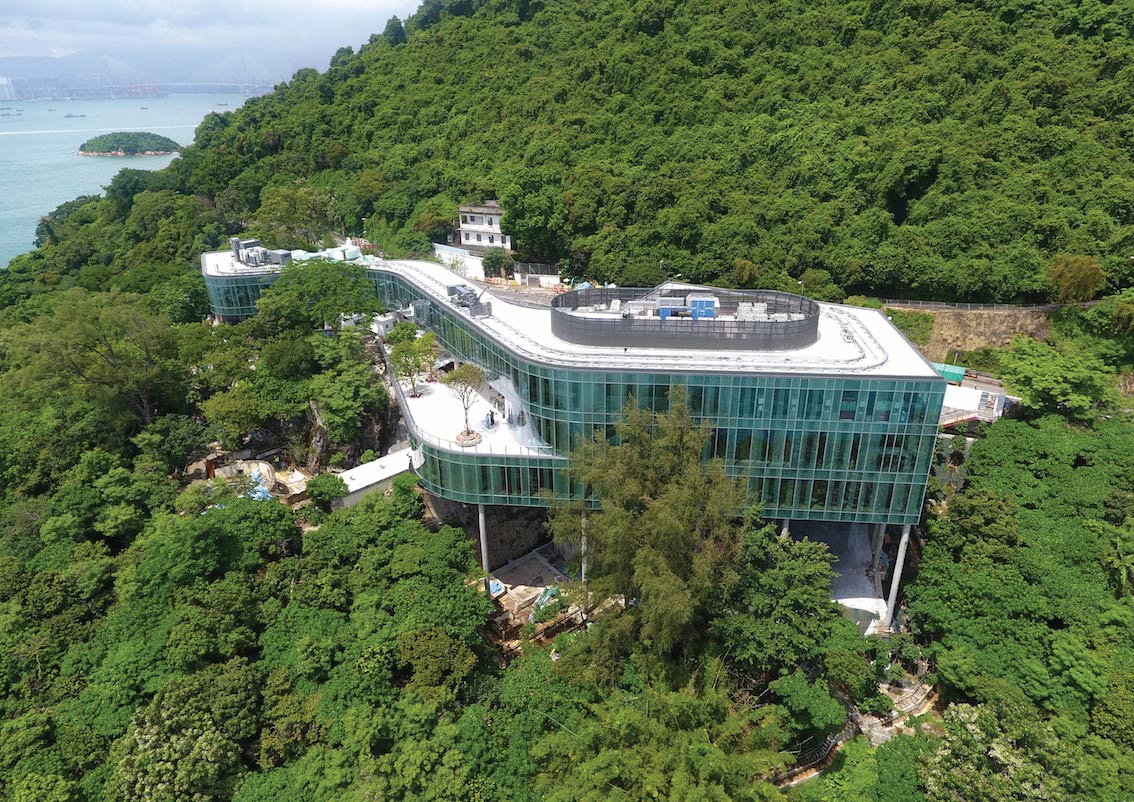 Paul Y. successfully delivered The University of Chicago Francis and Rose Yuen Campus in Hong Kong which was a technically demanding project, combining the heritage revitalisation of the ex-Victoria Road Detention Centre and the preservation of the Jubilee Battery with the construction of a new curved and glazed academic building on a steep, 30° sloped site.
This construction project realised the award-winning concept of Revery Architecture (formerly Bing Thom Architects) evoking a contemporary "Treehouse of Knowledge" floating over the verdant landscape and memory-laden heritage buildings, weaving the academic programme into the contours of the site's difficult terrain.
The campus, which opened in 2018, was awarded the Special Prize for Interior in the Prix Versailles Campuses category, in recognition of its innovation, creativity, energy efficiency, reflection of local, natural, and cultural heritage, and its promotion of the values of social interaction and participation.
The project won Gold in the Heritage Conservation Category of CMYA Hong Kong 2020.
Paul Y.'s preconstruction services ensured a feasible concept that minimised disruption of the environment while accommodating the university's tight budget and timing for the opening of the new school year.
Paul Y.'s recommended use of steel for the superstructure and the deployment of mini-pile foundations allowed less construction plant and equipment to be used, which contributed to cost and time savings, and a safer construction process.
Following the successful pre-construction services phase, this complex and sensitive revitalisation of historic structures and the construction of new buildings was completed within the required two-year construction period.
This process, especially the heritage revitalisation scope of works, was accomplished by employing 3D point cloud surveying, opening up inspections, cautious operations and close collaboration with the client and its consultant team.