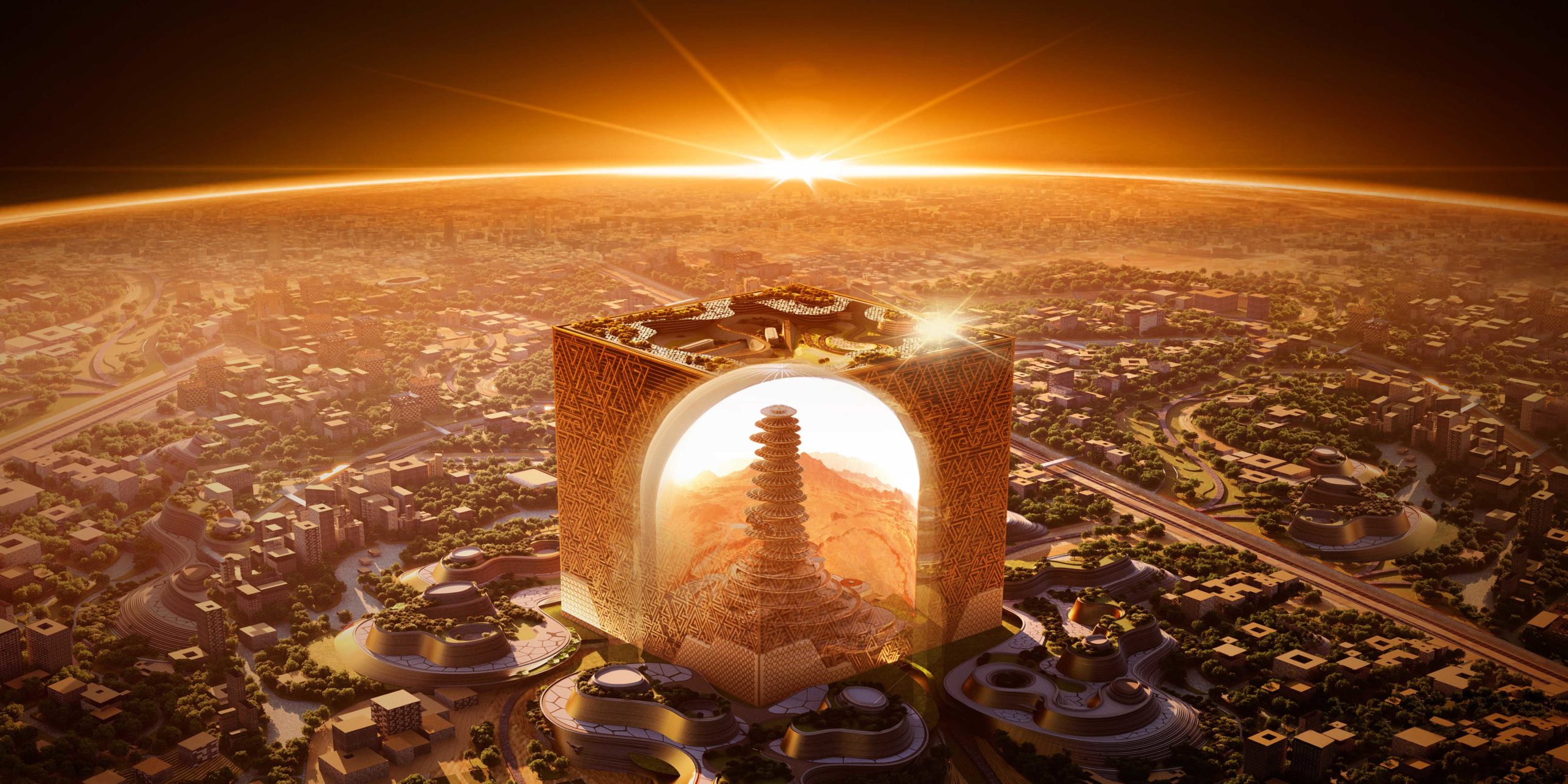 Saudi Arabia has revealed plans to build a vast cubic building in Riyadh with 400m-long sides and a floor area of 2 sq km.
The Mukaab, as it will be called, is the idea of the New Murabba Development Company, which is headed by Saudi Crown Prince Mohammed bin Salman and owned by the country's Public Investment Fund. The exterior of the building will act as a shell for a dome, which will in turn act as the shell for a helter-skelter-shaped tower.
The style will be a modernised version of Najdi architecture, which gives the traditional look of Arabia's domestic buildings, except this version is several orders of magnitude greater in size.
The top of the cube will have a garden area, and the tower will contain "a myriad retail, cultural and tourist attractions", including hotels.
Scenes will be projected onto the walls of the dome to create an immersive experience for those inside.
The cube will be the most distinctive element of the New Murabba quarter, to be situated at the intersection of King Salman and King Khalid roads in the northwest of the city.
According to its developer, this will be the world's largest modern downtown, and will offer 25 million sq m of floor area over a 19 sq km site.
As well as homes, hotels and commercial buildings, there will be 80 entertainment venues, including "an immersive theatre", and a technology and design university aimed at international students.
The project is expected to be completed by 2030. For more information on what is planned, follow the video linked here.