Plans have been announced for Epicon, a tourism and residential project to be developed as part of Saudi Arabia's Neom programme.
It will take the form of twin towers, designed by Hong Kong architect 10 Design. These will contain a 41-key hotel and flats, and will rise from the desert like a "glistening mirage".
They will be built on the Gulf of Aqaba, close to the Epicon resort, which will also have 120 hotel rooms and 45 beach villas.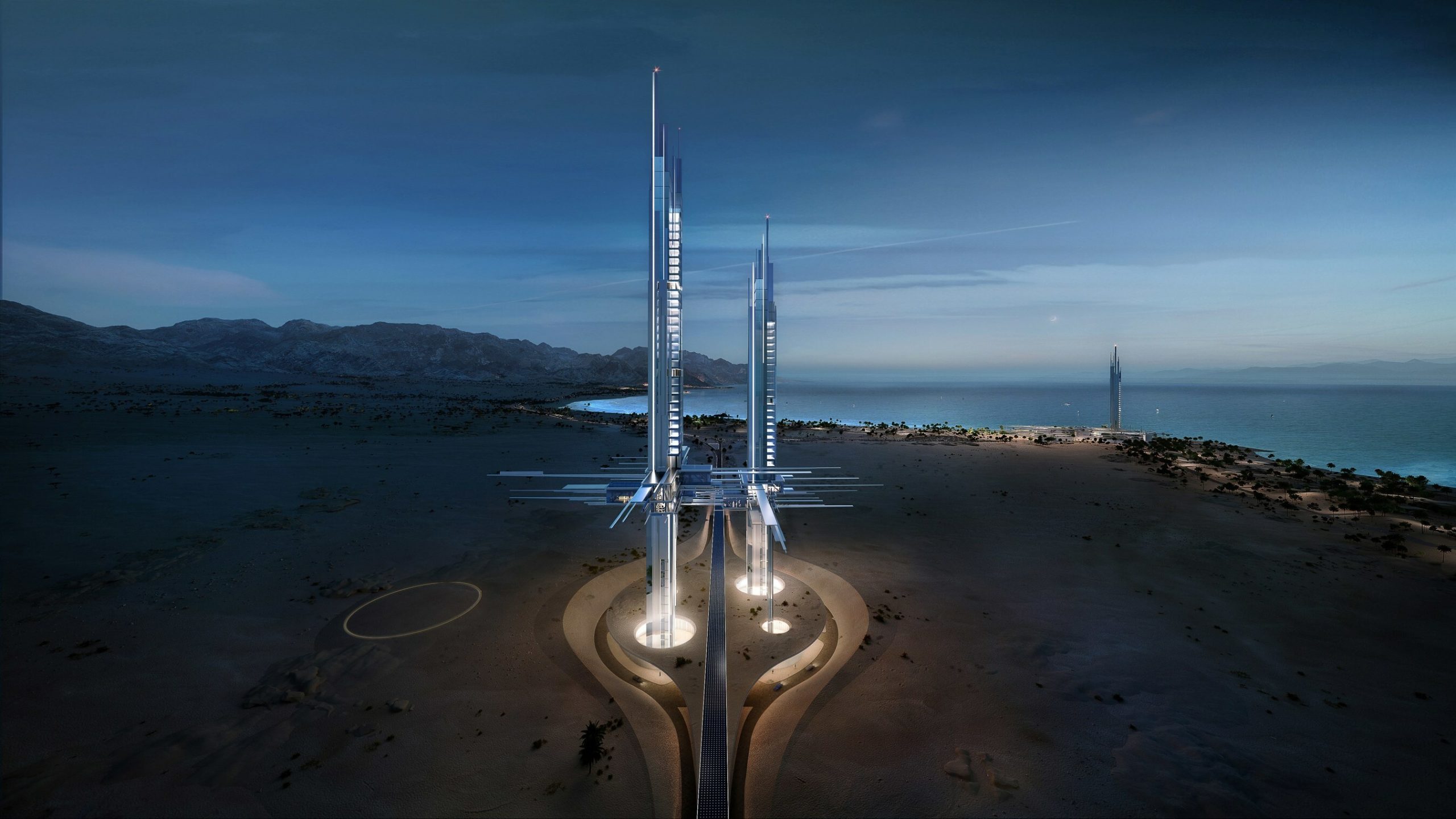 Other amenities include a beach club, spa, gym, library and workspaces.
Neom will be home to The Line and the Epicon district is one of ten planned in the region.