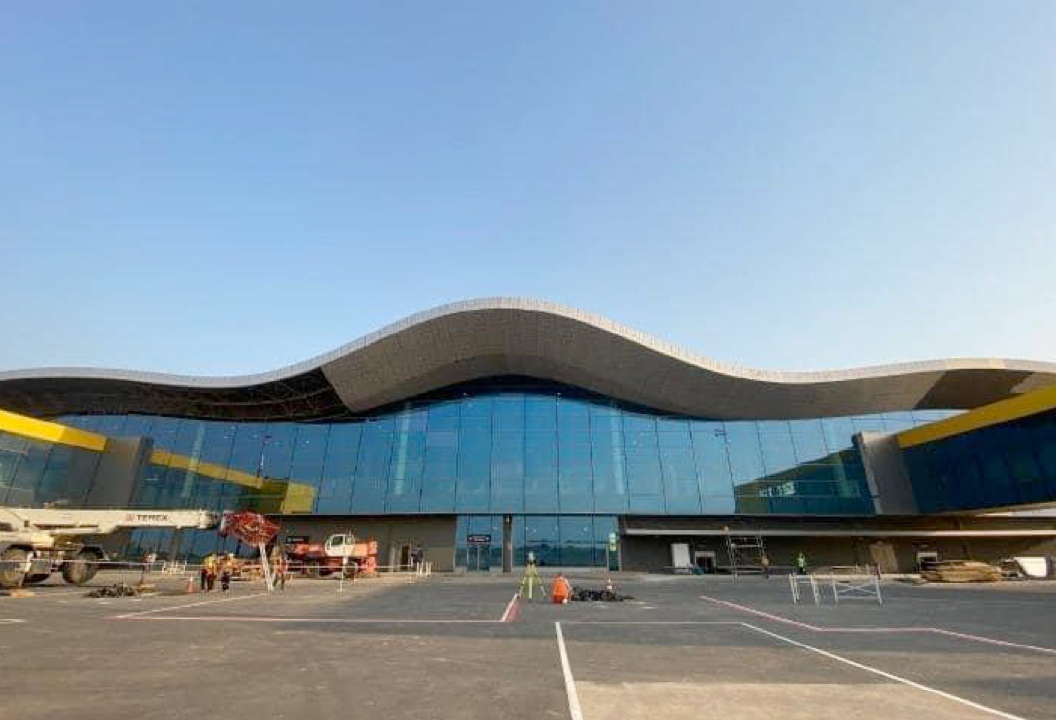 Sierra Leone's President Julius Maada Bio has opened the country's first new international airport terminal since independence in 1961.
The $270m facility is three times the size of the existing terminal, with capacity to handle a million passengers a year, five times the current maximum.
Powered by a 1.5MW solar farm, the 14,000-sq-m terminal terminal will be the first fully green airport terminal in West Africa, according to a government press release.
It can accommodate eight widebody planes at once.
Sierra Leone aims to develop its aviation capacity after the twin shocks of the 2014 ebola outbreak and the Covid pandemic. The airport's 3.2km runway, taxiways and aprons were recently re-surfaced.
"This is the first time in the history of this country that a completely new international airport terminal has been constructed, one that has the latest technology and the highest compliance standards to make it more attractive to more international airlines," the president said.
Turkish construction company Summa built the terminal under a build-operate-transfer deal. It raised the cash for construction in exchange for the right to run the airport for 25 years.
The existing terminal, built by the Royal Air Force in the 1940s when Sierra Leone was a British colony, has been refurbished piecemeal and extended repeatedly since independence.
The next step is to build a 5-star hotel to attract more international airlines, because local hotels currently do not meet aircrew requirements, reducing Freetown's appeal as a hub.