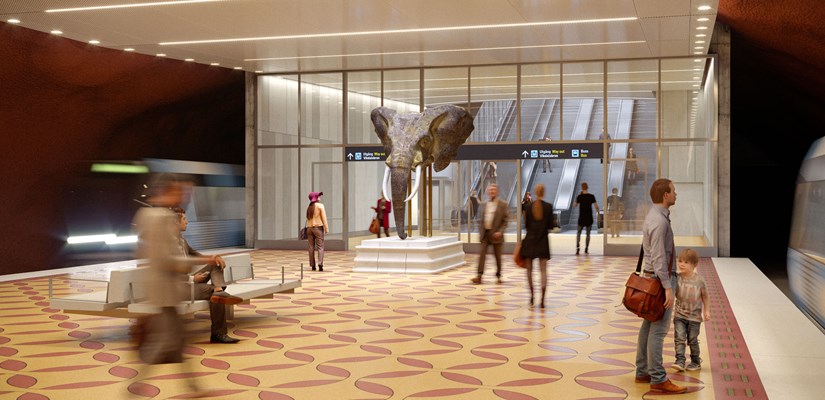 Swedish construction company Skanska has won a contract to expand Stockholm's metro in the east of the city.
The scope of work includes a 1,200m tunnel, added platform space and two ticket halls for Nacka station, the terminus of the Blue Line.
The project will integrate the CEEQUAL environmental certification system into design and production and will aim for a "very good" standard.
Work is due to begin in 2022 and be completed by 2026.