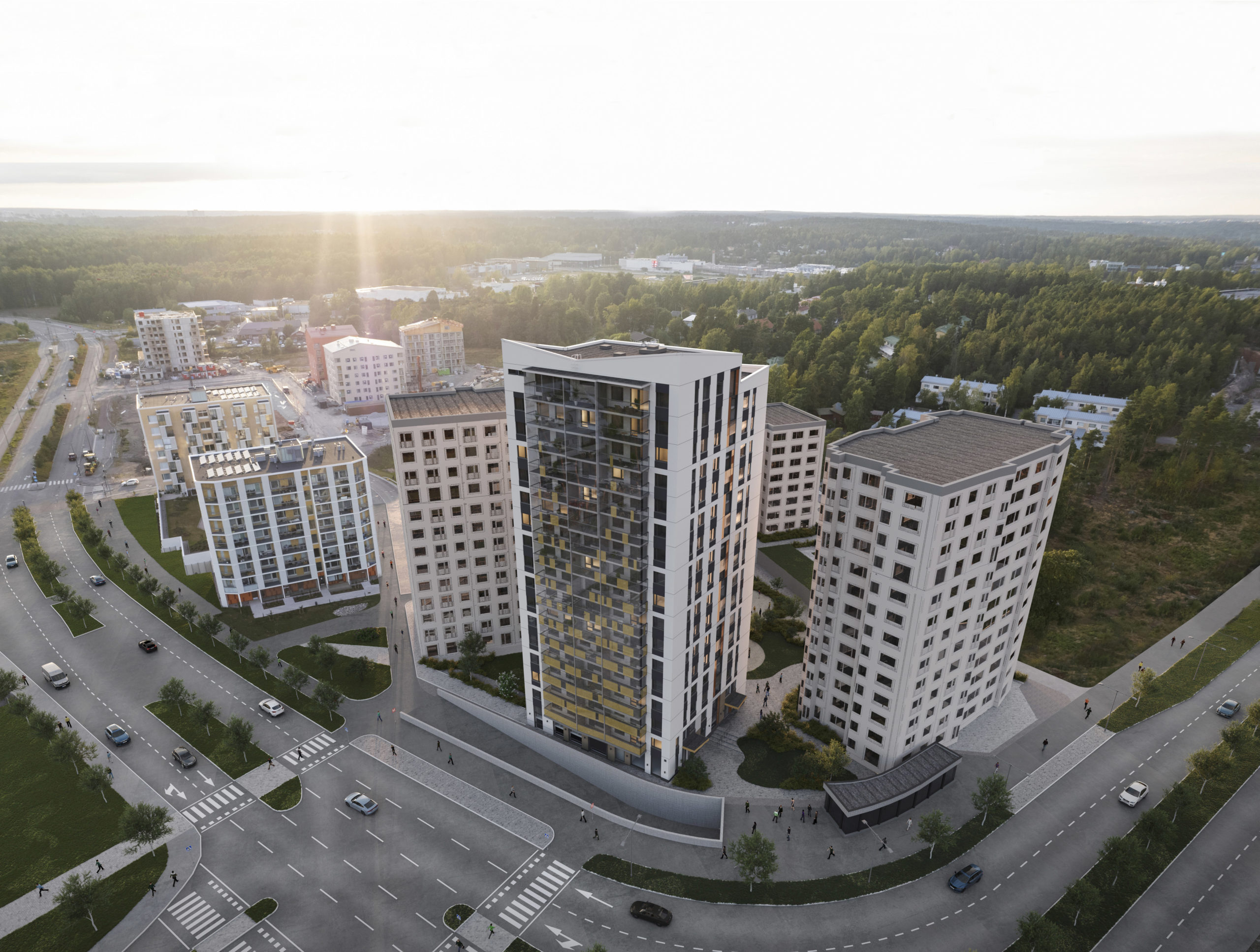 Swedish contractor Skanska has won two building contracts, a residential project in Finland and a school in Norway, worth a total of €74m.
The €38m residential development project (pictured above) is located in Espoo, close to Helsinki and will contain 17 floors and 133 apartments. A communal space will be located on the top floor and solar panels will be installed on the roof.
The site is located next to a metro station that will open later this year.
Construction started in November 2022 and is due to be completed in the first quarter 2025.
Skanska has also been awarded a €36m contract to build a 9,300 sq m secondary school in Bergen, Norway, on behalf of the Municipality of Bergen.
The project includes demolition of an existing school, the construction of a new school and the refurbishment of a sports building.
The 50- pupil school will contain a department for students with mental and physical disabilities.
The school will be built according to the passive house standard and is expected to reach BREEAM-NOR Very Good certification.
Construction is expected to begin in the fourth quarter of 2022 and be finished in the second quarter of 2025.