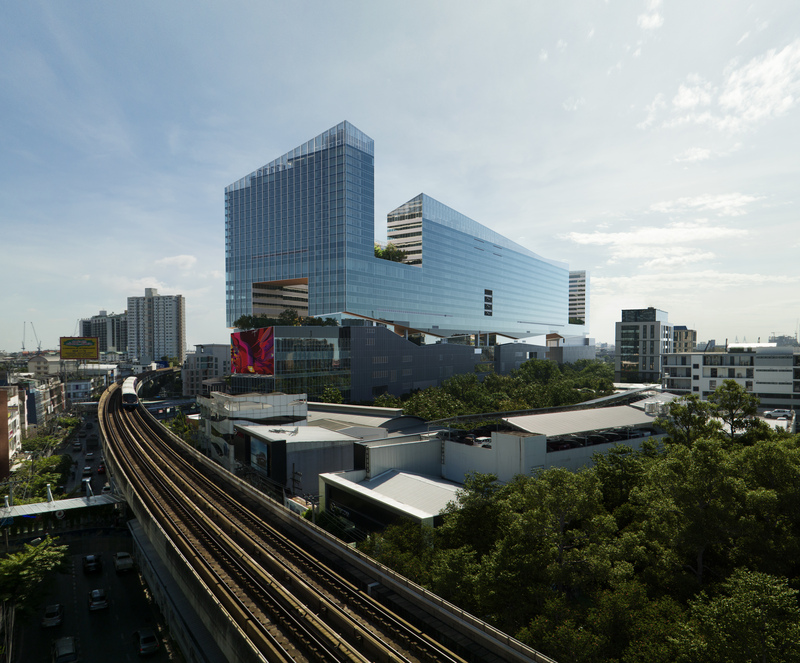 Norwegian architect Snøhetta has unveiled its design for Cloud 11, a 254,000 sq m mixed-use building in Bangkok's South Sukhumvit district.
Snøhetta says the building will be an "innovation hub", offering with spaces for artists, creatives and technology firms, and will contain Bangkok's largest elevated garden, a large central courtyard and "pocket parks". There will also be several restaurants, a gym, shops and two hotels.
Snøhetta is working on behalf of Thai real estate developer Magnolia Quality Development Corporation (MQDC).
Kjetil Trædal Thorsen, Snøhetta's founding partner, said: "We have had the opportunity to not only create a building, but a new neighborhood in the center of Bangkok. An urban artifact providing a thriving place for culture and creation and green public spaces that will improve the quality of life for people living in the South Sukhumvit area.
"With an increasing number of people moving into urban areas, it is crucial to develop communities fit to accommodate the needs of the future cities in a sustainable way, both socially and environmentally."
Snøhetta worked on the development with A49 Architects and SHMA Landscape Architects.
The construction of Cloud 11 has already begun and is due to be completed before the end of 2024.