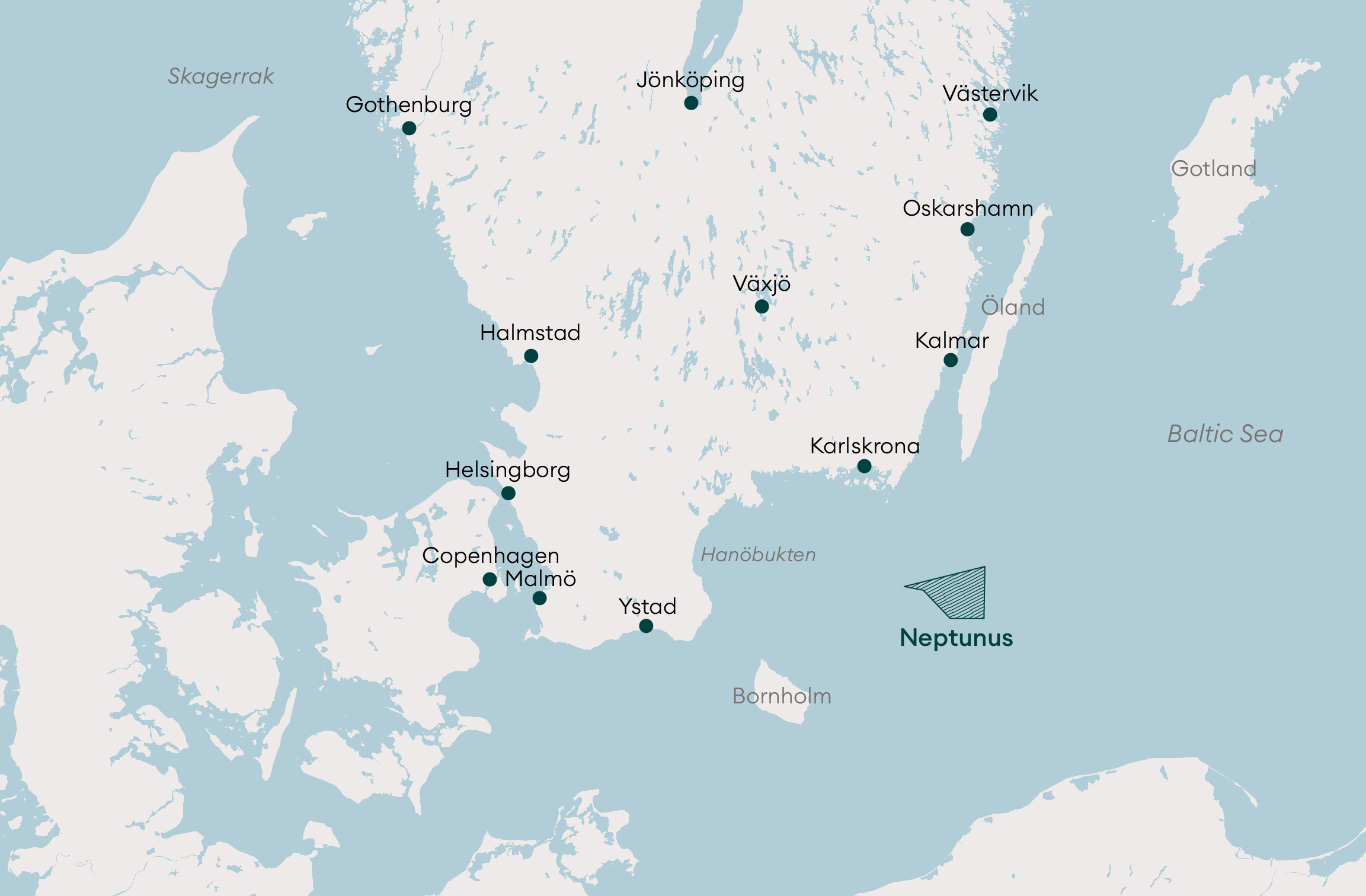 Swedish renewables developer OX2 has begun the development of an ambitious offshore energy hub in the southern Baltic.
The "Neptunus" scheme will generate up to 1.9GW of power, to be used to produce electricity and hydrogen.
It will be located in the Swedish economic zone about 50km off the coast of Blekinge.
When complete in the early 2030s, its production will be equal to about 5% of Sweden's present consumption.
Emelie Zakrisson, head of offshore wind development at OX2, commented: "The shift towards hydrogen, fossil-free industries and general electrification demands huge amounts of renewable energy and Neptunus is strategically located to play a key role in this transition."
The initiation of the project follows two years of surveys and public consultations. The next step is to compile an Environmental Impact Assessment, which will be submitted during 2023-2024.
The planned electricity production of Neptunus would facilitate a hydrogen production of up to 225,000 tons yearly. The company says it will also investigate whether the oxygen that is a by-product of hydrogen production, can be used to oxygenate the lower waters of the Baltic Sea in the project area.
At the end of the fourth quarter OX2's portfolio of offshore wind projects stood at 13.9 GW. Last year, it announced plans to develop the Aurora project, a 5.5GW wind farm between the islands of Gotland and Öland in the Baltic (see further reading).