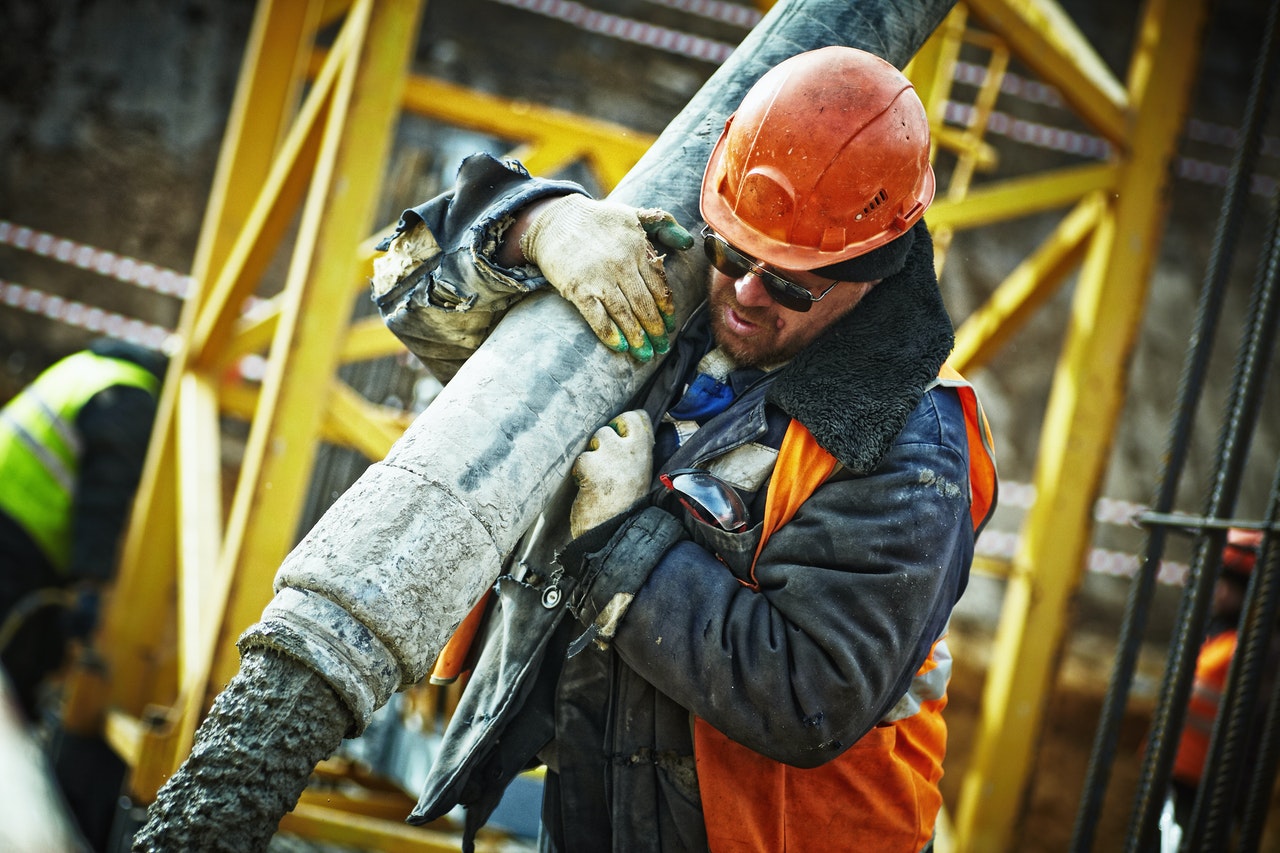 US contractors have sent up a flare asking for government help after job vacancies hit the highest number since records began.
Analysis of federal employment data released by the Associated General Contractors of America (AGC) revealed there were 364,000 construction job openings at the end of February, the highest figure since it was first logged in 2001. It constituted a 52% jump in openings from one year earlier.
Employers managed to fill 342,000 vacancies, leading AGC chief economist Ken Simonson to observe that "there just aren't enough qualified workers available in many states", and that contractors have been "adding workers as fast as they can find them".
The spike in vacancies comes as federal, state and local agencies ramp up procurement to deliver President Biden's bipartisan infrastructure act, which will attempt to invest an unprecedented $1.2 trillion in physical infrastructure over several years.
AGC officials said a lack of workers is delaying vital projects, and urged Washington to increase funding for career and technical education and allow more apprenticeship programmes.
"Contractors are eager to hire more workers," said Stephen E. Sandherr, the association's chief executive. "The federal government must expand opportunities for appropriate education and training programs."
In March, US construction employment exceeded pre-pandemic levels in 32 states, the AGC found.
From February 2020, the month before Covid caused halted projects, to March 2022, construction employment declined in 16 states and the District of Columbia, and was unchanged in Nevada and Wyoming.
Utah added the most construction jobs since February 2020 (15,000 jobs, 13.2%), followed by Tennessee (11,400 jobs, 8.6%) and Missouri (11,300 jobs, 8.8%). Utah also had the largest percentage gain, followed by South Dakota (12.1%, 2,900 jobs) and Idaho (12.0%, 6,600 jobs).
New York shed the most construction jobs over 25 months (-29,600 jobs, -7.2%), followed by Texas (-15,300 jobs, -2.0%) and Pennsylvania (-14,200 jobs, -5.3%). The largest percentage losses were in New York, Pennsylvania, and North Dakota (-5.0%, -1,400 jobs).
From February to March 2022, construction employment increased in 35 states, decreased in 14 states and D.C., and was unchanged in Idaho. California added the most construction jobs over the month (8,900 jobs, 1.0%), followed by Texas (4,400 jobs, 0.6%) and North Carolina (4,200 jobs, 1.8%). South Dakota had the largest percentage gain (7.1%, 1,800 jobs), followed by New Mexico (3.3%, 1,700 jobs) and Connecticut (2.1%, 1,300 jobs).
New York lost the most construction jobs between February and March (-3,700 jobs, -1.0%), followed by Colorado (-2,300 jobs, -1.2%) and Mississippi (-1,600 jobs, -3.3%). Mississippi had the largest percentage loss, followed by West Virginia (-1.8%, -600 jobs), and Wyoming (-1.7%, -400 jobs).