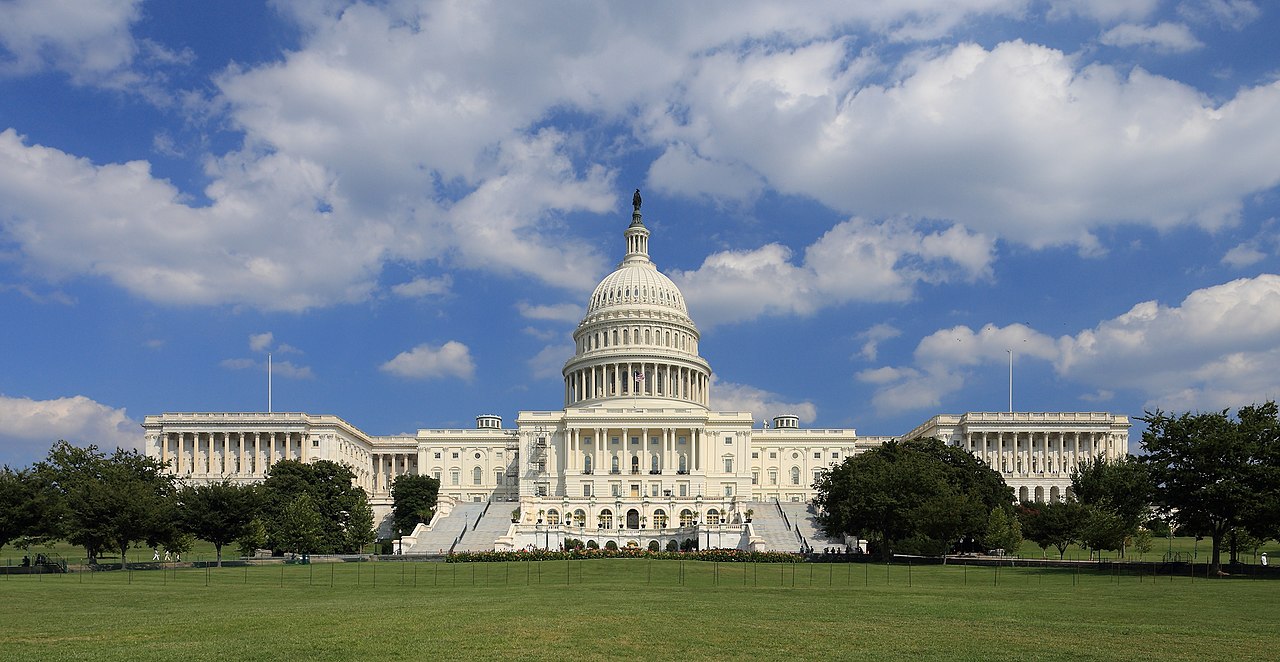 The US Army Corps of Engineers is geared to deliver around $25bn of work a year, but under President Biden's bipartisan Infrastructure Investment and Jobs Act, which will attempt to invest an unprecedented $1.2 trillion in America's physical infrastructure over several years, that figure is set to balloon to $62bn a year or more.
It is just one example of the challenge facing the US construction supply chain as it braces for a tsunami of demand, an issue addressed this week at the inaugural Global Construction Summit organised by the Chartered Institute of Building (CIOB) and Global Construction Review in association with Glodon, PlanRadar and Trimble Viewpoint.
Two expert veterans of federal contracting in the US spoke at the Summit's "Clients' evolving priorities" session: Stephen E Browning, programme manager and senior vice president at Navarro Research and Engineering, and Luis Lugo, Jr, senior vice president at US consultant Hill International with responsibility for business development in the Americas.
Browning has 30 years' experience in high-level federal project management, including a spell as the chief of military programmes for the US Army Corps of Engineers. He warned that the scale of the work was such that America's government and industry would struggle to find the people and resources to carry it out in the timescale envisaged.
The Corps of Engineers has wide experience in projects beyond the military, being the main provider of planning, design and construction for many federal agencies, but it is resourced to carry out only about $25bn of work a year with the help of its construction partners. Browning commented that a year or so ago, the chief of the corps said his workload was about $62bn and more recently there has been speculation that it could reach $100bn.
"One of the most effective and successful federal agencies is overwhelmed and it is the same situation throughout the government. A lot of them are giving the corps a lot of their work because they don't have capacity or capability to execute it. Federal agencies aren't fully resourced to manage the level of this new spending and they are leaning on industry. But we all recognise that we in industry feel the same constraints."
Chief among issues is a shortage of talent, a legacy of the fall-off in students taking STEM (science, technology, engineering and maths) subjects over the past 15 years. There are examples in the recent past where projects have been run optimally – Browning gave the example of CH2M Hill's performance on the 2012 London Olympics – but he stressed that that requires a degree of partnership between all levels of government and all levels of the client and project teams, and this did not always happen. "Oftentimes, we find in the US and elsewhere that public agencies look at the industry not as partners but almost as enemies. That has to change if we're going to deliver on this massive, once-in-a-lifetime opportunity."
Luis Lugo, Jr then offered some practical suggestions for meeting the challenges.
Novel means of tackling the skills shortage are being explored, he said, citing his involvement in the transformation of a failing secondary school in the Bronx, New York City, that was turned into a successful design and construction academy by a partnership of business and local government. It has since become a model for the US educational system.
"STEM programmes exist in the US, and all the stakeholders can recognise the need to invest in them and create enthusiasm for science and engineering," Lugo said, adding that this was just one of the types of measures needed. In the present emergency, he said, the only response with a chance of success is to leverage technology and upgrade the industry's business methods.
Fortunately, the necessary technology is now coming on line – the maturity of building information modelling and its ability to create digital twins are good examples of how the management of programmes and projects can be streamlined. At the same time, procurement methods such as public–private partnerships and progressive design and build can promote innovation and acceleration.
Lugo highlighted the need to set up integrated teams at the earliest possible opportunity because too many projects are set up to fail in the scoping, planning or design stages.
He said programme and project management teams should be mobilised early to help owners through early phases because "once decisions have been made and contracts signed, it is very difficult to make changes".
"What we have learned over many decades," Lugo said, "is that when we can partner with clients and help them identify what process, procedures or tools they lack, we can set conditions for timely intelligence and actionable data, we can set up strong governance, with good stakeholder management, communication, project controls, and quality management."
The same goes for the contractor, who should have a say in the way the project or programme is shaped and be able to reassure themselves that there is an equitable balance of risk between them and the client.
An advantage of this approach, Lugo said, is that experimental ideas are more readily accepted by client and contractor.
Learn more from the Global Construction Summit: