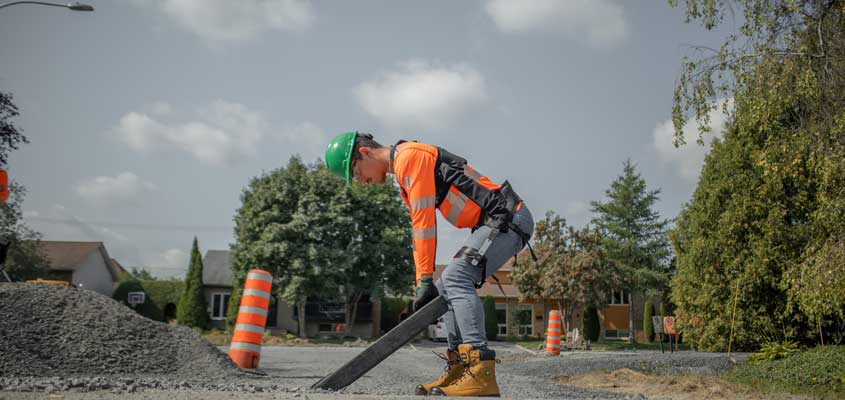 An exoskeleton devised by a Canadian subsidiary of French contractor Vinci and Montreal-based Biolift has been honoured by Quebec's Road Builders and Heavy Construction Association.
Eurovia Quebec and Biolift won the association's prize for health and safety for their work in developing the harness, which has been used at several Eurovia sites by the company's concrete and paving teams.
The aim is to prevent back injuries. It works with the aid of compressed air "springs" that turn the mechanical energy caused by bending into compressed energy, and then back into mechanical energy when they stand up.
Biolift says the skeleton supports lifts of up to 20kg.
Marc Joncas, the president Eurovia Québec, commented: "The exoskeleton is a breath of fresh air in the construction industry. Workers are using it and are already feeling the difference. It's with solutions like this that we will get rid of injuries on construction sites."
The final version of the prototype will be ready in late 2022, and the plan is for it to be put on the market in 2023, initially in Canada.